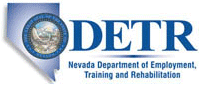 Job Information
Alaka'ina Foundation Family of Companies

Data Coordinator/Analyst

in

Nellis AFB

,

Nevada
Position Description
Data Coordinator/Analyst
Location
NV-Nellis AFB
Job Code
7297
of openings
1
Apply Now (https://phg.tbe.taleo.net/phg04/ats/careers/v2/applyRequisition?org=AKIMEKATECH&cws=43&rid=7297)
Laulima Government Solutions, LLC is looking for a qualified Data Coordinator/Analyst to support the Air Force Medical Readiness Agency (AFMRA) at Nellis Air Force Base, NV.
JOB DESCRIPTION:
Coordinates with the civilian facility business office to establish a workflow to receive workload performed by military providers/surgeons monthly.

Coordinates with the military providers/surgeons working at civilian facilities to collect data monthly.

Coordinates with clinical coding to receive associated CPT codes for all of the providers/surgeons procedures.

Documents all information collected on the AFMRA External Workload Capture Form and submit to AFMRA/SGAR no later than (NLT) the 15th of the following month.

Coordinates with the MTF Resource Management Office (RMO) to determine the workspace within the MTF. Ensure labor hours are correctly reported in Defense Medical Human Resources System internet (DMHRSi) for support to the MTF as indicated by the RMO staff.

Coordinates between the providers/surgeons working at the civilian facility and the RMO staff to ensure labor hours are reported accurately in DMHRSi.

Handles multiple projects and appropriately prioritize tasks to meet deadlines.

The data analysts shall collect all procedures being performed at the civilian facilities by military providers/surgeons, coordinate with clinical coding to list applicable current procedural terminology (CPT) codes, document the information on the External Workload Capture Form.
REQUIRED SKILLS AND EXPERIENCE:
Knowledge and understanding of Military Health System (MHS) guidelines.
DEGREE/EDUCATION/CERTIFICATION REQUIREMENT:
Associate's degree in a business or related field (e.g. business management, computer information systems, healthcare, and health management).
CITIZENSHIP/SECURITY CLEARANCE REQUIREMENTS:
A Tier I background investigation will be required.
Laulima Government Solutions, LLC is a fast-growing government service provider. Employees enjoy competitive salaries; a 401K plan with company match; medical, dental, disability, and life insurance coverage; tuition reimbursement; paid time off; and 10 paid holidays. Laulima Government Solutions, LLC is proud to be an equal opportunity employer.
We are an Equal Opportunity/Affirmative Action Employer of individuals with disabilities and veterans. We are proud to state that we do not discriminate in employment decisions on the basis of race, color, religion, sex, pregnancy, sexual orientation, gender identity, national origin, age, protected veteran status, or disability status. If you are a person with a disability and you need an accommodation during the application process, please click here (mailto:recruiter@alakaina.com?subject=Request%20for%20accommodation.) to request accommodation. We E-Verify all employees.
The Alakaina Foundation Family of Companies (FOCs) is comprised of industry-recognized government service firms designated as Native Hawaiian Organization (NHO)-owned and 8(a) certified businesses. The Family of Companies (FOCs) includes Keaki Technologies, Laulima Government Solutions, Kūpono Government Services, and Kapili Services, Pookela Solutions, Kīkaha Solutions, LLC, and Pololei Solutions, LLC. Alakaina Foundation activities under the 501(c)3 principally benefit the youth of Hawaii through charitable efforts which includes providing innovative educational programs that combine leadership, science & technology, and environmental stewardship.
For additional information, please visit www.alakainafoundation.com
#Monster