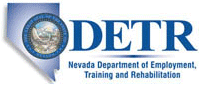 Job Information
Headquarters, Air Force Reserve Command

AEROSPACE CONTROL AND WARNING SYSTEMS INSTRUCTOR

in

Nellis AFB

,

Nevada
Summary
This is an Air Reserve Technician (ART) position. ARTs are part of the regular career civil service and enjoy all the benefits granted to Federal employees in the competitive civil service. Individuals selected for ART positions must meet both civilian qualifications and uniformed military requirements. In addition to meeting civilian qualifications Click on "Learn more about this agency" button below to view Eligibilities being considered and other IMPORTANT information.
Responsibilities
Jomt Interface Control Officer
Ground Track Coordmator
Command and Control Sub1ect Matter Expert
Requirements
Conditions of Employment
Qualifications
In order to qualify, you must meet the specialized experience requirements described in the Office of Personnel Management (OPM) Qualification Standards for General Schedule Positions, Specialized Experience: One year of specialized experience which includes Knowledge of the Combat Operations Division organization and processes including functions of the Command and Control Duty Officer and Ground Track Coordinator positions; Knowledge of characteristics and limitations of aerospace surveillance and reporting systems; aircraft and missile detection tracking. This definition of specialized experience is typical of work performed at the GS-09 grade/level position or equivalent in the federal service.
OR
Education: Ph.D. or equivalent doctoral degree or 3 full years of progressively higher level graduate education leading to such a degree which demonstrates the knowledge, skills, and abilities necessary to do the work of the position. NOTE: You must submit a copy of official transcripts. ORLL.M., if related. NOTE: You must submit a copy of official transcripts.
OR
Combination of Education and Experience: A combination of education and experience may be used to qualify for this position as long as the computed percentage of the requirements is at least 100%. NOTE: You must submit a copy of official transcripts. FEDERALTIME-IN-GRADE (TIG) REQUIREMENT FOR GENERAL SCHEDULE (GS) POSITIONS: Merit promotion applicants must meet applicable time-in­-grade requirements to be considered eligible. One year at the GS-09 level is required to meet the time-in-grade requirements for the GS-11 level. TIG applies if you are in a current GS position or held a GS position within the previous 52 weeks. KNOWLEDGE, SKILLS AND ABILITIES (KSAs): Your qualifications will be evaluated on the basis of your level of knowledge, skills, abilities and/or competencies in the following areas: Knowledge and experience in AOC Combat Operations Division datalink operations is critical to this position. Incumbent should hold the Joint Interface Control Officer certification with recent experience in the AOC Combat Operations Division as a JICO. Real-world Falconer AOC experience is highly desired with knowledge of datalink equipment presentations as well as receiving, recording and relaying datalink systems information Knowledge of AOC TTP and operations is critical to this position. Incumbent should also possess knowledge and practical experience in C2 structures and as a Ground Track Coordinator utilizing the Joint Range Extension (JRE) equipment and software with experience performing operational functions or aerospace control and warning systems activities Ability to communicate both in writing and orally in order to author papers and curriculum for publication and to conduct academic (platform) and positional (over-the-shoulder) instruction for military personnel. The primary requirement for the incumbent is to provide instruction on AOC hardware, software and division processes, and write papers and curriculum specifically related to datalink and C2 operations. Knowledge of US defense policy, national security affairs, history of AOC operations/organizations. Possession of a college degree is highly desired. Ability to work harmoniously and maintain professional relationships with military, civilian and contractor instructors and subject matter experts. Knowledge of characteristics and limitations of aerospace surveillance and reporting systems; aircraft and missile detection and tracking. Knowledge of and skill in the use of communication equipment, its capabilities and limitations. Knowledge of radar console and data link equipment presentations and receiving, recording and relaying systems information. Knowledge of radar and radio capabilities and limitations; fixed and mobile command and control system characteristics. Extensive knowledge of aircraft control procedures and techniques, aircraft performance characteristics and armament. Experience performing operational functions or aerospace control and warning systems activities; operations of data display and computer input equipment or radar indicator equipment; interpretation of computer generated displays and printouts or radar console presentations of environmental systems operational procedures and techniques. Knowledge of meteorology concerning air weapons control operations PART-TIME OR UNPAID EXPERIENCE: Credit will be given for appropriate unpaid and or part-time work. You must clearly identify the duties and responsibilities in each position held and the total number of hours per week. VOLUNTEER WORK EXPERIENCE: Refers to paid and unpaid experience, including volunteer work done through National Service Programs (i.e., Peace Corps, AmeriCorps) and other organizations (e.g., professional; philanthropic; religious; spiritual; community; student and social). Volunteer work helps build critical competencies, knowledge and skills that can provide valuable training and experience that translates directly to paid employment.You will receive credit for all qualifying experience, including volunteer experience. This is an Air Reserve Technician (ART) position. ARTs are eligible for 15 days active duty tour each year for which military leave is granted with full civilian pay. Air Reserve units and members; are subject to immediate call to active duty in mobilization to meet a national emergency. For additional information regarding ART positions and/or military qualifications, please call 1-800-257-1212. Retired military are usually ineligible for membership in the AF Reserve. Retired military that have active AF Reserve assignments may apply provided they show assignment (position) on the application. A military service member's statement of service/certification will be accepted IF a terminal leave form or DD214 cannot be provided. The statement/certification should indicate member's separation from active duty is within 120 days of the closing date of this announcement. It must be signed by, or by direction of, the adjutant, personnel officer, or commander of your unit or higher headquarters and must indicate when your terminal leave will begin, your rank, dates of active duty service, the type of discharge and character of service (i.e. honorable). Your preference and/or appointment eligibility will be verified prior to appointment. Military members may be appointed before the effective date of their military retirement/separation if member is on terminal leave.
Education
IF USING EDUCATION TO QUALIFY: If position has a positive degree requirement or education forms the basis for qualifications, you MUST submit transcripts with the application. Official transcripts are not required at the time of application; however, if position has a positive degree requirement, qualifying based on education alone or in combination with experience, transcripts must be verified prior to appointment. An accrediting institution recognized by the U.S. Department of Education must accredit education. Click here to check accreditation. FOREIGN EDUCATION: Education completed in foreign colleges or universities may be used to meet the requirements. You must show proof the education credentials have been deemed to be at least equivalent to that gained in conventional U.S. education program. It is your responsibility to provide such evidence when applying.
Additional Information
Interagency Career Transition Assistance Program (ICTAP): For information on how to apply as an ICTAP eligible click here. To be well-qualified and exercise selection priority for this vacancy, displaced Federal employees must be rated well qualified or above for this position. You must submit a copy of the agency notice, your most recent performance rating, and your most recent SF-50 noting position, grade level, and duty location. Employed Annuitants (Reemployed Annuitants): Applicants in receipt of an annuity based on civilian employment in the Federal Service are subject to the DoD Policy on The Employment of Annuitants. Click here for more information. Current Federal Civilian employees may apply for temporary and term positions and if selected, a break in service may be required prior to appointment to the position. 120-Day Register: This announcement may result in a 120-day register that may be used to fill like vacancies for 120 days after the closing date. Applicants may be referred for consideration as vacancies occur. Military Spouse Preference (MSP) Eligible: MSP applicants, if determined best qualified, must be selected at the full performance level and placed at the full performance level. You must include a completed copy of the Military Spouse PPP Self-Certification Checklist dated within 30 days along with the documents identified on the checklist to verify your eligibility for MSP. Click here to obtain a copy of the Military Spouse PPP Self-Certification Checklist. Direct Deposit: All federal employees are required to have direct deposit. Incentives: Recruitment and/or retention incentives may or may not be used. If you are unable to apply online, view the following link for information regarding Alternate Application. The Vacancy ID is 11080219 If you have questions regarding this announcement and have hearing or speech difficulties click here.