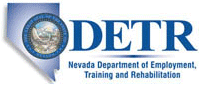 Hospital Corporation of America

Respiratory Practitioner III

in

Nashville

,

Nevada
Respiratory Practitioner III - Full Time Nights
The RCP III demonstrates advanced knowledge and skill necessary to direct care appropriate to the patients served in his/her department. The RCP III demonstrates knowledge of the principles of growth and development over the lifespan assesses the patient's status and interprets the information needed to identify each patient's requirements relative to age-specific needs in the critical care area. The RCP III provides care as needed and as described in the department's policies and procedures for critical care.
EDUCATION:
Graduate of an Accredited Respiratory Program.

EXPERIENCE:
Requires 3 years experience in an acute care facility or freestanding practice with must have current / recent acute care Respiratory Therapist experience within the last 12 months. Requires Critical Care and Ventilator Management experience in Adult and Pediatric/Neonatal setting. Prefer experience with ABGs, ICU, preceptor experience, venous puncture and line maintenance.
KNOWLEDGE, SKILLS, AND ABILITIES:
Require effective written and verbal communication skills, advanced knowledge of growth and development, and competence in the range of treatments required by patients including respiratory and pulmonary.
The RCP III is primarily assigned to critical care areas and functions under an expanded scope of practice.
The RCP III works as a team member with nursing service.
The RCP III demonstrates competency in Adult ICUs and in at least one of the following areas:
a. PICU
b. NICU

Special Requirements: Interpersonal skills necessary to work productively with all hospital personnel. Leadership skills to direct others toward objectives that contribute to the success of the hospital. Analytical skills necessary to evaluate patient status, perform health care procedures and to monitor the quality of patient care. Analytical ability to identify opportunities for improvement and problem resolution.
LICENSURE: Licensed by the Nevada State Board of Medical Examiners. Nevada State license to perform arterial blood gases.
Registered (determined by level of testing) by the National Board of Respiratory Care. BLS, ACLS, PALS, NRP required.
Equal employment opportunities are provided to all employees and applicants for employment without regard to race, color, religion, gender, national origin, citizenship, age, disability, sexual orientation, genetic information, gender identity, protected veteran status, or any other legally protected category in accordance to applicable federal, state, or local laws.
For more details go to URL