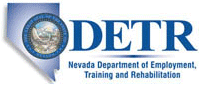 Job Information
Clearwater Paper Corporation

Electrical and Instrumentation Technician

in

N Las Vegas

,

Nevada
Clearwater Paper manufactures quality consumer tissue, away-from-home tissue, hard roll tissue, bleached paperboard and pulp at manufacturing facilities across the nation. The Company is a premier supplier of private label tissue to major retailers and wholesale distributors, including grocery, drug, mass merchants and discount stores. In addition, the Company produces bleached paperboard used by quality-conscious printers and packaging converters. Clearwater Paper's employees build shareholder value by developing strong customer partnerships through quality and service.
At Clearwater Paper, we have made it a priority to build a clearly defined workplace culture that is consistent companywide. Key aspects of our culture include:
Clear Values. We embrace and practice integrity, openness and candor; environmental responsibility; a commitment to quality; and a focus on customers.

Continuous improvement. We believe there are always opportunities to raise the bar and get better. We engage our employees in improving both the business and their performance.

Performance driven. We are focused on winning together and on delivering results.
Our customers' success and our success requires everyone to do their part, whether we are finding new ways to be profitable or reducing our environmental footprint. If you are looking for teamwork, a sense of purpose, and a leading company that is growing fast, we are looking for you.
Perform electrical construction tasks including installation of conduit, wire tray, wire pulling, enclosures, transformers and all electrical terminations per NEC Code.
Installation, configuration and troubleshooting of photo eyes, proximity switches, limit switches, PLC input/output modules and all associated control wiring.

Configure, troubleshoot and repair motors, motor control centers, variable frequency drives and soft-starts up to 2300V.

Maintain and troubleshoot position feedback devices, encoders, load cells, hydraulic systems, natural gas burners and boiler control systems.

Installation, calibration and troubleshooting of pressure, level, flow, temperature, consistency, conductivity, turbidity and pH transmitters.

Tuning of process control loops and machine control systems.

Programming and troubleshooting of DCS, PLC and HMI interfaces.

Perform configuration and logic modifications to DCS and PLC control systems. Modifications will include programming in ladder logic, block logic. sequential logic and statement logic.

Design, configuration and implementation of integrated and stand-alone graphic human machine interfaces.

Design and specification of communication protocols, including Profibus, serial and industrial Ethernet.
Required education and related experience:
Must have a High School Diploma or GED

Legally permitted to work in the U.S.

Must be able to read, write and comprehend basic English

Minimum 2 years of demonstrated electrical experience and/or 2 years mechanical experience, or 2 years of related education in lieu of experience.

Demonstrated experience working with PLC's, pneumatics or hydraulic systems.

Experienced in working with computerized maintenance system preferred.
Skills and Abilities (technical/professional skills, expertise and qualifications):
PLC Programming

Perini & ChinLee rewinders; UNO wrappers, Infinity wrappers; folded machines and/or experienced in troubleshooting and performing maintenance on packaging equipment in a manufacturing environment.
Req No.: 2020-4539
Street: 3901 N Donna St