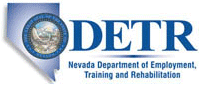 Job Information
DynCorp International LLC.

Security Manager/Supervisor (Contingent Upon Award)

in

MINERAL

,

Nevada
Job Summary
This position requires the incumbent to perform functionally as a Facility Security Officer and a Program Security Manager; responsibilities for these positions are:
TheFacility Security Officer (FSO)has responsibility for the establishment, implementation and maintenance of a security program that meets all security relevant laws, regulations, reporting mandates, DI and customer mandated security requirements; provides a secure work place for DI employees, customers, partners and visitors; preserve customers', third parties and company assets, and DI's ability to conduct business.
TheProgram Security Manager (PSM)is responsible for supporting the establishment, implementation, and maintenance of security programs for the Group. The PSM reports directly to the Corporate Chief Security Officer and dotted line to the Group Sr. VP or his or her designee. The PSM is incorporated into the assigned Group's normal business processes where appropriate. The PSM provides Security support to Programs either directly or through the Group leadership team that encompasses the security elements identified in HR Policy 4.6.
The FSO/ PSM may additionally serve asPlans, Policy and Operations Specialist (PPOS). The PPOS will work closely with the Chief Security Officer and the Director of Operations to develop, coordinate and integrate security policies including, but not limited to, continuity plans, crisis management, and exercise planning/execution.
Principal Accountabilities
**
/*Facility Security Officer (FSO)*/
Establishes and oversees security procedures/ in accordance with the NISPOM, Intelligence Community Directives and DynCorp Standard Practice Procedures (SPP), Department of State (DoS), Department of Defense (DoD) and other applicable government sponsor regulations.

Maintains E-FCL database, ensuring company records are up to date.

Conducts Government required Self Inspection of the Facility, records, systems, personnel records, etc. effecting change when necessary.

Conducts Vulnerability Assessments.
o Primary POC for government inspections.
o Completes all Pre-Assessment documents as required by DSS.
o Manages Assessment process and team.
o Ensures immediate corrective actions when possible.
o Determines best course of action for items requiring long term correction.
o Prepares written or narrative reports of facility assessment findings and self-inspections for DSS.
Acts as an advisor to management on security issues to ensure compliance of this and all other applicable government sponsor regulations.

Investigates and eliminates unsafe or unethical security practices.

Serves as the classification management expert in providing classification guidance to employees and issuing DD Form 254s; tracks DD Form 254s issued or received.

Ensures use of security databases, including JPAS, e-QIP and ACAVS complies with company and federal regulations.

Acts as a liaison with customer security POC when requested by Group/BAT or Program management.

Assists in developing an annual and five-year business plan to include budgets and forecasts.

Designs and implements policies and strategies for security, including but not limited to, internal investigations, and operational security (OPSEC).

Assists in the development of emergency preparedness, response, and contingency plans.

Conducts security related surveys, audits, inspections and assessments.

Develops and implements security training and education, including security measures and procedures.

Analyzes current security threats and patterns.

Conducts physical searches and non-intrusive inspections.
/*Program Security Manager (PSM)*/
Establishes, implements, and maintains security programs for the Group/ BAT.

Coordinates with the larger security organization when necessary to provide current or prospective programs with additional security results oriented support.

Coordinates with BD as needed on related proposals. This coordination is in tandem with the Security SME person supporting BD.

Supports corporate security audits of relevant programs.

Supports relevant program transitions and phase-in activities with appropriate business acumen; generation of security related Contract Data Requirements Lists (CDRLS).

Provides security advice, assistance and training to local and globally-deployed staff as well as subcontractors on security matters.

May Serve as Plans, Policy and Operations Specialist (PPOS)
o Develops and implements a continuity program.
o Assists with developing and implementing a Crisis Management plan.
o Works with local/State/Federal Law Enforcement agencies, Emergency Management agencies
o Analyzes internal process and recommends and implements procedural or policy changes to ensure continuous improvement within the department.
o Performs other duties as assigned.
Knowledge & Skills
Possesses comprehensive knowledge of the NISPOM, Intelligence Community Directives and associated industrial security regulations, policies and laws.

Possesses knowledge of annual and five-year business plan development to include budgets and forecasts.

Excellent interpersonal, written, verbal and presentation skills.

Familiarity with the State of the World with regard to the impact of security of DI operations
Experience & Education
Bachelor's degree plus seven (7) years' experience in the Industrial Security environment or equivalent in job-relevant work experience in the DoD Industrial Security environment.

Required certifications include: FSO, JPAS, PII, Cyber Awareness, ACAVs, e-QIP.

Ability to obtain and retain security clearance at the TS level.

Experience in reading contracts, task orders and Requests for Proposal for security implications and advising management on the impact or applicability of the requirements preferred.

Requires extensive experience interfacing with government customers and executive management.
Physical Requirements/Working Environment
Works in a normal office environment with controlled temperature and lighting conditions.

Ability to lift 40 pounds.

Requires ability to stand, sit, climb a ladder, and walk to conduct security inspections.
Travel
Domestic and international overnight travel to austere or inhospitable locations may be required 10% of the time.
Job: *Security / Protective Service
Title: Security Manager/Supervisor (Contingent Upon Award)
Location: UNITED STATES-NEVADA-MINERAL
Requisition ID: PR2000018
DynCorp International is an Equal Opportunity Employer of Minorities/Women/Individuals with Disabilities/Protected Veterans. DynCorp International provides reasonable accommodation for qualified individuals in accordance with applicable federal law. The company will provide reasonable accommodation for the known physical or mental limitations of qualified employees and applicants with disabilities unless doing so would impose an undue hardship on the company's operations. Applicants who need a reasonable accommodation during the employment application process should contact 817-224-7459. Please note that only those inquiries concerning a request for reasonable accommodation should call this number.
DynCorp International LLC.