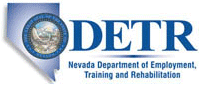 Job Information
DynCorp International LLC.

Environmental Compliance Officer (Contingent Upon Award)

in

MINERAL

,

Nevada
Environmental ComplianceOfficer
*Education and Certification: *
Minimum Bachelor's degree in chemistry, biology, engineering or related field
Master's degree preferred
Experience:
Minimum 15 years of experience managing environmental compliance, permitting and remediation for industrial operations. Expertise implanting Comprehensive Environmental Response,Compensation, and Liability Act, (CERCLA) Resource Conservation and Recovery Act (RCRA), and state law-driven environmental compliance.
Experience complyingwith pollution prevention, sustainability, recycling and net zero programs and recommending improvements; managing solid waste, hazardous material, hazardous waste and petroleum, oil and lubricants; training workforces on environmental issues; and managing environmental inspection reporting and record keeping programs
Experience preparing and managing permit applications, maintaining compliance, and preparing permit renewals for the following:
· RCRA Subtitle A and B permits for hazardous waste
· RCRA Subtitle C and D permits for solid waste
· Air permits, federal and state
· National Pollutant Discharge Elimination System (NPDES) permits for wastewater plant operation and treatment water discharge
· Operating permits for water treatment plants for drinking water
Expertise working within a military base environment and with the Nevada Department of Environmental Protection (NDEP) is a plus.
Knowledge:
Must have in-depth understanding of the Toxic Substances Control Act, Clean Air Act, Clean Water Act, Department of Transportation, and other pertinent federal and state laws and regulations.
Job: *Quality Assurance / Safety
Title: Environmental Compliance Officer (Contingent Upon Award)
Location: UNITED STATES-NEVADA-MINERAL
Requisition ID: PR2002291
DynCorp International is an Equal Opportunity Employer of Minorities/Women/Individuals with Disabilities/Protected Veterans. DynCorp International provides reasonable accommodation for qualified individuals in accordance with applicable federal law. The company will provide reasonable accommodation for the known physical or mental limitations of qualified employees and applicants with disabilities unless doing so would impose an undue hardship on the company's operations. Applicants who need a reasonable accommodation during the employment application process should contact 817-224-7459. Please note that only those inquiries concerning a request for reasonable accommodation should call this number.
DynCorp International LLC.