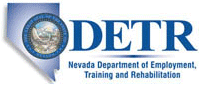 Job Information
Baker Hughes

HR Director - Bently/Controls (Digital Soultions) - Minden, NV

in

MINDEN

,

Nevada
Role Summary:
Baker Hughes is currently hiring an Executive HR Director (Digital Solutions) located in Minden, NV.
The Executive HR Director provides full scope HR leadership for all employees and leaders in Bently Nevada/ Controls business including 2,000 employees globally in 52 countries.
Essential Responsibilities:
Partner with Business VP andleadership team to develop and execute both long-term and short-term HRstrategies that directly support and enable business objectives

Act as an organizational &simplification champion coach who builds organizational capabilities, reducescomplexity and partners with clients to maximize team performance

Strategically partner withclient managers to design and implementthe most effective organizational structures and manage transitions

Provide timely, effective anddirect coaching to clientgroup managers, assisting in the development of strong, contemporary leadershipskills

Provide strategic coaching tobusiness leaders and key talent related to succession planning, career pathdevelopment, and performance management

Leadleadership assessment in the organization,identifying key employee strengths and development needs to recognize, select,retain and develop key talent

Lead initiatives ranging fromwork force planning, succession planning, compensation, benchmarking, employerbranding and drive a contemporary employee experience

Have a pulse of the businessand people, organizations and the industry to quickly diagnose and driveorganizational improvements.

Partner with client managersto develop and embed a contemporary organizational culture, leverage changeacceleration techniques to assist in driving broad change

Leadsuccession planning and talent developmentstrategies for the organization, identifying critical roles and preparingpotential talent and pipelines mentoring, training, etc.

Deliveron People and Culture Review action plans on the quarterly basis

Partner with HR team to ensurehigh quality implementation of critical HR operating rhythms such as peoplereviews, salary planning and performance management, leveraging assistance asappropriate

Provide broad HR team withappropriate coaching, mentoring and development opportunity.
Qualifications/Requirements:
Bachelors Degree or equivalentfrom an accredited college or university

Minimum 7 years of experiencein Human Resources Leadership positions

Legal Authorization to work inthe USA is required

Must be willing to travel, asrequired (30%)
Desired Characteristics:
Master's degree in HumanResources, Business Administration, or related field.

Demonstrated understanding ofHR programs including inclusion, organizational design, performance management,and leadership development.

Ability to work in changingenvironments, see through complexity and strategically promote aninclusive/diverse workforce

Demonstrated experience inmaking sound strategic HR decisions & assessing executive leadership talent

A track record of providing HRconsultation to senior leadership (CXO Level) on strategic initiatives.

Unquestioned integrity withassertiveness, presence, and confidence.

Excellent influencing skillsat all levels in the organization and extreme flexibility to be proactive in afast paced, ever changing environment.

Competence in making timely,effective decisions with strong analytical and problem-solving abilities.

Tenacity and ability tocommunicate, influence and problem solve with all levels of leadership andpersonalities.

Outstanding written and verbalcommunication skills; must be strong communicator including excellentpresentation skills.

Understanding of commercial,manufacturing and services operations for Industrial organizations in APACregion.

Ability to drive a strategicheadcount plan ramp up and guide leadership team on HR issues related to growth
Location:
Minden, Nevada
This is your opportunity to learn more, do more, live the career you have imagined and be part of a truly diverse organization.
Job: Executive
Title: HR Director - Bently/Controls (Digital Soultions) - Minden, NV
Location: Nevada-MINDEN
Requisition ID: 2001201