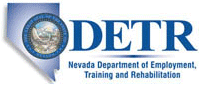 Job Information
Acosta Sales & Marketing

Food Technologist

in

Lovelock

,

Nevada
Overview
This position is responsible for working with Acosta clients and customers to achieve maximum sales and profits by reducing shrinkage and increasing market share for the brands we represent. This role will partner with club managers, associates and clients to support compliance with expectations and standards while executing merchandising guidelines and business plans.
Responsibilities
Influence Club management to make decisions that drives financial and operational performance for the market by developing and overseeing change recommendations.

Perform audits to investigate and identify concerns and areas of opportunity within Clubs to include food safety, compliance, waste reduction, etc.

Collaborate with regional leadership and customer to build action plans and ensure stores are enabled to succeed.

Enforce Club policies and procedures, including those that affect food, employee and customer safety.

Provide feedback and suggestions to ensure Club associates' compliance to policies and provide recommendations to Club managers on associate performance improvement plans.

Ensures execution of fresh food merchandising plans and operational directions.

Develop and deploy fresh food area training (regulatory compliance, sanitation and food safety protocol) is executed within the market.

Communicate clients' priorities to club associates and ensure objectives are met.
Qualifications
Food Safety Certification

Must have 3 to 5 years technical experience of core retail Fresh Foods and/or Bakery and/or Deli operations.

Must have a minimum of 3 years managerial experience.

Must possess the ability to influence and support external partners to implement best practices.

Must know the details of Fresh Foods and/or Bakery and/or Deli operations.

Must possess Fresh Foods and/or Bakery and/or Deli production skills.

Must be able to individually and as part of team set up displays and participate in resets and remodels.

Must have strong interpersonal and Communication skills.

Must be organized and have the ability to prioritize.

Must have strong skills with Microsoft office products which include Word, Excel, and PowerPoint.

Must have a valid driver's license.
Acosta Sales & Marketing is an Equal Opportunity Employer
By submitting your application you agree with and accept the Acosta Privacy Statement and Terms of Conditions.
US: http://acosta.jobs/privacy-policy-us/
Canada: http://acosta.jobs/privacy-policy-ca/
Work State US-NV-Lovelock
Job ID 2021-182120
Work City Lovelock
PCN 238798
Position Type Regular Full-Time
Work Zip 89419
Starting average hours per week 37.5 +
Category Corporate Jobs
Acosta Sales & Marketing