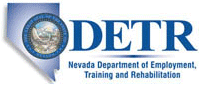 Job Information
HCA, Hospital Corporation of America

Wound Care Registered Nurse

in

Las Vegas

,

Nevada
Do you want to be a part of a family and not just another employee? Are you looking for a work environment where diversity and inclusion thrive? Submit your application today and find out what it truly means to be a part of a team!
Department: Wound Care Clinic
Position Summary: The Registered Nurse performs the active nursing process consisting of the functions of assessing, planning, implementing and evaluating care for patients. May assume the role as Team Leader for part or duration of shift.
Supervisor: Charge Nurse
Responsible To: Nurse Manager**
HCA is dedicated to the growth and development of our colleagues. We will provide you the tools and resources you need to succeed in our organization. We are currently looking for an ambitiousWound Careto help us reach our goals. Unlock your potential here!
We offer you an excellent total compensation package, including competitive salary, excellent benefit package and growth opportunities. We believe in our team and your ability to do excellent work with us. Your benefits include 401k, PTO medical, dental, flex spending, life, disability, tuition reimbursement, employee discount program, student loan repayment, and employee stock purchase program. We would love to talk to you about this fantastic opportunity.
Now celebrating more than 55 years in the community,Sunrise Hospital & Medical Centerprovides the most comprehensive, quality healthcare in Southern Nevada. As Las Vegas' largest acute care facility, Sunrise provides sophisticated inpatient and outpatient services to the community. Sunrise Hospital & Medical Center has been recognized with the following awards and accreditations:
Consumer Choice Award recipient for 15 consecutive years Joint Commission Accredited American Stroke Association's Get With The Guidelines (GWTG) Gold Plus Performance Achievement Award CARF AccreditedRehabilitation Unit Nursing Professionals Top 100 Hospitals to Work For
In 2005, Sunrise Children's Hospital completed a $75 million renovation and expansion effort which is the last time the facility added to its capacity. Currently, the two hospitals have 690 beds. Upon completion of the ongoing overall expansion project in 2019 affecting both buildings, the capacity will grow to 762 beds. The tower portion of the project also leaves two floors of undefined space for future growth options.
Join us as we achieve our Mission Statement:Sunrise Hospital & Medical Center and Sunrise Children's Hospital are dedicated to providing an unparalleled level of measurable quality in the delivery of cost-effective, integrated healthcare services that are responsive to the needs of our patients, physicians, employees, and community.
Be a part of an organization that invests in you. We are actively reviewing applications. Highly qualified candidates will be promptly contacted by our hiring managers for interviews. Submit your application and help us raise the bar in patient care!
Healthcare Corporation of America (HCA) is a community of 94,000 Registered Nurses and 38,000 active physicians. We have over 1,900 facilities ranging from hospitals, freestanding ER's, ambulatory surgery centers, and urgent care clinics. Our facility based staff continues to raise the bar in patient care. Ten HCA hospitals have been named in IBM Watson Health's top 100 best-performing hospitals based on patient satisfaction and operational data.
We are an equal opportunity employer and value diversity at our company. We do not discriminate on the basis of race, religion, color, national origin, gender, sexual orientation, age, marital status, veteran status, or disability status.
Education:
Graduate of Accredited School of Nursing
* *
*Knowledge, Skills and Abilities: *
Basic computer and hospital informatics skills required. Specialty Certification were required; example: Chemotherapy; ACLS; PALS; CPR required
Complies with hospital employee health, infection control and safety management programs**
Experience:
Current acute clinical critical care experience preferred
Licensure:
Current Nevada license to practice Nursing
Independently maintains license
Acquires required contact hours to maintain practice
Job: *Nursing - Professional
Title: Wound Care Registered Nurse
Location: Nevada-Las Vegas-Sunrise Hospital and Medical Center
Requisition ID: 01541-20179