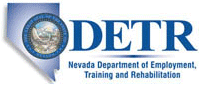 Job Information
UnitedHealth Group

Web Developer – Telecommute

in

Las Vegas

,

Nevada
Combine two of the fastest-growing fields on the planet with a culture of performance, collaboration, and opportunity and this is what you get. Leading edge technology in an industry that's improving the lives of millions. Here, innovation isn't about another gadget, it's about making health care data available wherever and whenever people need it, safely and reliably. There's no room for error. Join us and start doing your life's best work.sm
Positions in this function are predominantly involved in developing business solutions by creating new and modifying existing web-based software applications. Primary contributor in designing, coding, testing, debugging, documenting and supporting all types of web applications consistent with established specifications and business requirements to deliver business value.
Primary Responsibilities:
Solid organizational skills and focus on accuracy and attention to detail.

Excellent analytical, problem solving and troubleshooting abilities

Self-motivated with the ability to work both independently and in a team environment

Providing accurate and timely estimates for tasks

Support the team for application availability, reliability and stability on a 7 by 24 by 365 basis

Conduct or facilitate root cause analysis on all in-scope incidents and recommend a corrective action plan

Work with team to achieve timely resolution of all production issues meeting or exceeding Service Level Agreements

Work with business to prioritize production issue resolution

Reviews, analyzes, and modifies programming systems including coding, testing, debugging and documenting programs

Participates in requirements gathering, program design, and database design

Relies on management and leadership from Sr. Engineers to plan and accomplish goals

The Software Engineer performs a variety of complicated tasks including production support and troubleshooting

Uses technical knowledge and experience to resolve development and support issues

Meeting requirements, Development Quality, Development task delivered on time and within schedule

Must be able to follow directions and work within a team environment

Communicate effectively with other engineers and QA
You'll be rewarded and recognized for your performance in an environment that will challenge you and give you clear direction on what it takes to succeed in your role as well as provide development for other roles you may be interested in.
RequiredQualifications:
UndergraduateDegree or 4+ years of experience

3+years of development and testing experience in C# / .Net programminglanguage

3+ years ASP.NET C#, .Net Framework, .Net Core

3+ years ASP.NET Web API

3+ years HTML5, CSS

3+ years JavaScript/jQuery

3+years of SDLC experience

2+years Database Design/Programming (Stored Procedures), T-SQL

Agile SDLC experience

Distributed server development, experience

Experience with Design Patterns

Experiencewith programming IDE applications (Visual Studio or similar)

Experiencewith version management tools (TFS / Azure DevOps, SVN, Git, etc.)
PreferredQualifications:
HealthcareIndustry Experience
Careers with Optum. Here's the idea. We built an entire organization around one giant objective; make the health system work better for everyone. So when it comes to how we use the world's large accumulation of health-related information, or guide health and lifestyle choices or manage pharmacy benefits for millions, our first goal is to leap beyond the status quo and uncover new ways to serve. Optum, part of the UnitedHealth Group family of businesses, brings together some of the greatest minds and most advanced ideas on where health care has to go in order to reach its fullest potential. For you, that means working on high performance teams against sophisticated challenges that matter. Optum, incredible ideas in one incredible company and a singular opportunity to do your life's best work. SM
OptumCare is committed to creating an environment where physicians focus on what they do best: care for their patients. To do so, OptumCare provides administrative and business support services to both owned and affiliated medical practices which are part of OptumCare. Each medical practice part and their physician employees have complete authority with regards to all medical decision-making and patient care. OptumCare's support services do not interfere with or control the practice of medicine by the medical practices or any of their physicians.
Diversity creates a healthier atmosphere: OptumCare is an Equal Employment Opportunity/Affirmative Action employers and all qualified applicants will receive consideration for employment without regard to race, color, religion, sex, age, national origin, protected veteran status, disability status, sexual orientation, gender identity or expression, marital status, genetic information, or any other characteristic protected by law.
OptumCare is a drug-free workplace. Candidates are required to pass a drug test before beginning employment.
Job Keywords: Web developer, C#. Net, TFS / Azure DevOps, SVN, Git, Las Vegas, NV
UnitedHealth Group