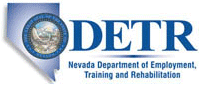 Job Information
Amentum

Water Treatment Plant Operator

in

Las Vegas

,

Nevada
Job Summary
Responsible for the treatment and operation of potable water collection, storage, treatment and distribution systems to include wells, tanks, valves, pumps, controls and chemical injection systems. Operation, maintenance, repair of wastewater collection distribution and treatment systems to include but not limited to lift pump stations, sewage lagoons and mechanical aerators. All work accomplished in accordance with compliance of state permit(s). Work to include: Daily inspection, operation and maintenance of water distribution well(s), pump house(s), storage tank(s), sewage lagoon, sewage lift stations and associated hardware, meters, gauges and piping. Ensure sampling of water/wastewater is taken and submitted to a certified laboratory for analysis, and is accomplished and documented in accordance with contract, permit, and government agency specifications. Complete required reports in timely manner and submit for review and submission to applicable agencies.Assist plumbing shop as workload allows. Knowledge in the operation, maintenance and repair of common plumbing fixtures to include, commodes, urinals, water heaters, sinks, drains etc.
QUALIFICATIONS:
A. Possession of Current State of Nevada Grade II (or higher) Water Distribution Operator Certificate. D2B. Possession of Current State of Nevada Grade II (or higher) Water Treatment Operator Certificate. T2C. Possession of Current State of Nevada Grade I (or higher) Waste-Water Treatment Operator Certificate.D. Three years plumbing trade preferred.E. Continuing education units to maintain permit certifications.
ESSENTIAL JOB FUNCTIONSPerforms many of the following responsibilities:A. Accomplish work in compliance with government regulations and state permits.B. Assist in maintaining shop inventory.C. Maintain required readings, records, and documentation.D. Receive inoculations for blood borne pathogens (hepatitis B) or provide proof of inoculationE. Able to be respirator fitted and perform work with respirator as work environment dictates.F. Research and identify material.G. Operate general and special purpose vehicles.H. Operate equipment, machinery, and test equipment related to water, wastewater, and plumbing trades.I. Accomplish work as identified from blueprints, drawings, models, schematics, or verbal instructionsJ. Perform safe work practices and procedures and adhere to occupational health standards.K. Perform related duties as required.
Minimum Requirements
High School graduate or equivalent. Must be able to meet eligibility requirements to obtain and maintain the required government security clearance. Proficient in use of plumbing hand tools, portable power tools, gauges, equipment, and vehicles. Knowledgeable in state and government environmental standards and regulations pertaining to water and wastewater distribution. Knowledgeable in national, government and state plumbing standards and codes. Must possess and maintain a valid Nevada Driver's License. Certified as required by State permits pertaining to water distribution and treatment and wastewater distribution and treatment.May be required to spend 3-5 nights away from home weekly.
Work Environment, Physical Demands, and Mental Demands:
Most positions involve work typical of a shop or outdoor environment, in varying weather conditions. Constant use of sight abilities while reviewing documents, constant use of speech/hearing abilities for communication, constant mental alertness, must possess planning and organizing skills, and must be able to work under deadlines. Equipment may be loud and noisy or have exposed moving components. Such positions may involve routine lifting up to 50 pounds, regular handling, grasping, kneeling and carrying, and constant use of vision and mental alertness is required. This classification may include occasional managing of hazardous materials or other environmental responsibilities.
Preferred Qualifications
Local Candidates
Active DoD Security Clearance
EOE including Disability/Protected Veterans. If you are an applicant with a disability that requires a reasonable accommodation to complete any part of the application process, or are limited in the ability—or unable to use—the online application system and need an alternative method for applying, you may contact our Reasonable Accommodation Helpline at 1-888-877-3181 or 301-944-3299 or email itsupport@amentum.com for assistance. In order to address your request, the following information is needed:
LP.SKU-D1.LIST
Upon receipt of this information we will respond to you promptly to obtain more information about your request.
Amentum