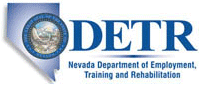 Job Information
Brightline

VP, Construction Manager- Las Vegas, NV

in

Las Vegas

,

Nevada
Development & Constructio

CONST01821
Full-Time
Las Vegas, NV, USA
Description
This role will serve as the captain of one of four key construction management segments on the XpressWest project, an approximately $5 billion high-speed rail system connecting Southern California and Las Vegas, Nevada. This privately funded rail system is expected to break ground in the second half of 2020 and open for service by the end of 2023. The train will be capable of reaching speeds of up to 200 mph, making it America's first true high-speed system. This individual with be a key member of the construction team and, as such, must be a capable project manager who is prepared and eager to manage various interfaces of development, construction and commissioning across all aspects of the project. This individual will be responsible for every aspect of civil construction related to the 134-mile Nevada segment of the alignment. He or she will also be responsible for the overlay coordination with the Systems Construction Manager, Track Construction Manager and related contractors for all follow-on work completed within Nevada.
Job Description:
To provide professional leadership for all technical aspects of the highway, railway and facilities procurement, installation, and startup of services. The position will oversee multiple positions of engineers, controls and support functions:
Oversee all Nevada construction of highway, railway and systems acquisition, installation, fit out, quality assurance and acceptance, through to operational services.
Support the continued development of the construction project management plan alongside the VP, Construction.
Manage Nevada highway, track and systems work and compliance with Caltrans, NDOT, FRA and other partners.
Manage and coordinating the technical interfaces of all contractors across Nevada.
Support the integration of the rolling stock and systems within the rail infrastructure alongside California counterpart.
Ensure all construction plans and work adheres to the program schedule requirements.
Manage construction acceptance, commissioning, and risks and warranties.
Provide technical direction, oversight and guidance of external technical advisers and design consultants.
Create and distribute daily or weekly reports on construction progress, budget and schedule alongside Nevada counterpart.
Take necessary care to properly protect the confidentiality, integrity and availability of corporate information from unauthorized disclosure, modification or destruction.
Build and support a team of XpressWest employees working on the Nevada segment of the project
Other duties as may be assigned.
Qualifications:
BS in engineering or an associated discipline or equivalent experience.
10 to 20 years' experience in heavy civil, rail or a similar field. Successful high-speed rail delivery is a plus.
Experience in project management role on large, at-risk projects of a nature described above.
Successful track-record of successful on-time, on-budget project delivery.
Comprehensive understanding of issues affecting highway/railway and related systems construction.
Excellent inter-personal skills with proven ability to work effectively as part of a multi-disciplined management team.
Excellent analytical capabilities as well as written and oral presentation and communication skills.
Posted: July 28, 2020