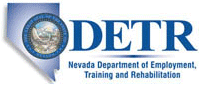 Job Information
HCA, Hospital Corporation of America

Vice President, Emergency Services

in

Las Vegas

,

Nevada
HCA Healthcare is a comprehensive healthcare network where 265,000 people across more than 1,800 care facilities are all committed to creating a positive impact every day. It's an organization that exists to give people healthier tomorrows. Our scale enables caregivers to deliver great outcomes for patients and gives colleagues unparalleled opportunities to learn and grow. Most importantly, as a part of HCA Healthcare we're connected to something bigger, which means more resources, more solutions and more possibilities for everyone who walks through our doors. What matters most to our diverse and talented colleagues is giving people the absolute best healthcare possible. Every day, we seek to raise the bar higher, not just for ourselves, but for healthcare everywhere.
We can offer you a benefits package that will best suit your family's needs. You can choose from a variety of medical coverage plans that best your lifestyle. You also have the option to enroll in additional perks such as our matching 401k, medical and childcare flex spending accounts, life insurance, and a tuition reimbursement program.
Are you looking for a company that places integrity over their bottom line? Here at HCA, our everyday decisions are founded on compassion. Apply today and join a team that is dedicated to serving others in need.
HCA is dedicated to the growth and development of our colleagues. We will provide you the tools and resources you need to succeed in our organization. We are currently looking for an ambitious VP of Emergency Servicesto help us reach our goals. Unlock your potential here! * * Position Summary: Drives operational excellence throughout the service area and leads growth of service line volume within facility, development of new programs and advancement of existing ones. Partners with senior administrators, executives and professional staff to distinguish his/her facilities' services and experience in the eyes of the physician, patient and consumers.
Major Responsibilities: Note: The following is a list of the essential functions of the job. Most positions can be described in 6-8 major responsibility areas. Combine minor or occasional duties in one last statement. Do not include a duty which occupies 5% or less of the target job's time unless it is an essential part of the job.
Executes Strategy by: • Scanning the competitive environment, leading business planning process and providing strategies to drive profitable service line growth while reducing costs per case.
• Partnering closely with senior executives, sales and marketing executives and service line management to enable growth strategies.
• Developing business case, including financials, for new program development and capital projects.
• Identifying and driving new physician and volume opportunities for the hospital ensuring alignment with clinical leaders.
• Working together with marketing and physician relations executives to promote the services to physicians and consumers.
• Collaborating with physicians to develop and foster positive working relationships.
Increases Operational Efficiency by: • Monitoring key operational and financial metrics for improvement opportunities.
• Driving process improvement within the service line to increase employee engagement and physicians satisfaction.
• Enabling finding solutions to problems that get in the way of differentiated service.
• Working with hospital administrative team and department director(s) for program development, implementation, execution monitoring and evaluation of services at the hospital.
• Ensuring physician and professional staff have the necessary equipment to perform.
• Participating in hospital annual budgeting process related to service line.
• Engaging with national, division and facility service lines leaders to obtain and share best practices in service line.
• Supporting the recruitment process to secure staffing talent.
Improves Clinical Outcomes by: • Supporting a positive patient experience by providing optimal cost effective delivery of services by physicians and professional staff within a safe department
• Ensuring that oversight, processes and resources are in place to improve clinical outcomes
• Enabling clinical excellence by aligning goals with the clinical leaders and removing barriers for clinical practice as needed
• Communicating to clinical leaders any matters that can affect the clinical operations and deferring clinical judgments to those leaders
• Participating in rounding with patients and meeting with physicians and staff to ensure a high quality patient experience
Supports HCA by: • Promoting consistent positive patient interactions that advance the agenda of unparalleled patient service
• Practicing and adhering to the "Code of Conduct" philosophy and "Mission and Value Statement"
• Performing other duties as assigned
emergencyservicesleadership
Education & Experience: •Master's degree Required
•3 years of experience in healthcare required
•3 years of experience in business development required
•3 years of experience in a leadership role required
Or equivalent combination of education and/or experience
Licenses, Certifications, & Training: •N/A
Knowledge, Skills, Abilities, Behaviors: • Proven success in setting strategic direction and develop business plans to promote growth required
• Demonstrated ability to translate strategy into action and multiple priorities required
• Demonstrated ability to lead and promote service excellence for customers required
• Strong business acumen and demonstrated ability to solve difficult business problems through careful and systematic evaluation of information, possible alternatives and consequences required
• Experienced in developing and encouraging strategic relationships to facilitate the accomplishment of work and organizational goals required
• Communicates with a purpose and intent with people at all levels in the organization and outside networks, including team members, vendors and patients required
• Demonstrated ability to effectively coach, develop and lead others required
• Effective interpersonal skills with the ability to partner with and influence all levels of the organization required
• Exposure and knowledge of Service Line (e.g., Surgical or Emergency Services) required
• Reference HCA Leads
If you find this opportunity compelling, we encourage you to apply. We promptly review all applications. If you are highly qualified you will hear from one of our managers. We are actively interviewing so apply today!
We are an equal opportunity employer and value diversity at our company. We do not discriminate on the basis of race, religion, color, national origin, gender, sexual orientation, age, marital status, veteran status, or disability status.
Job: *Directors & Managers
Title: Vice President, Emergency Services
Location: Nevada-Las Vegas-Sunrise Hospital and Medical Center
Requisition ID: 01541-19902