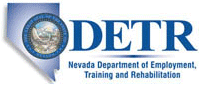 Job Information
HCA, Hospital Corporation of America

Trauma Performance Improvement Coordinator

in

Las Vegas

,

Nevada
Are you looking for a company that places integrity over their bottom line? Here atHCA, our everyday decisions are founded on compassion. Apply today and join a team that is dedicated to serving others in need.
MountainView Hospital is a state-of-the-art, full-service medical facility located in the heart of Northwest Las Vegas, one of the fastest growing areas in the valley. With a staff of more than 1,440 dedicated and talented employees, as well as more than 1,200 outstanding physicians at our 408-bed facility, MountainView Hospital is recognized for high patient satisfaction and for providing quality and compassionate care to our community since 1996.
MountainViewfeatures nationally recognized programs including a top cardiovascular thoracic center, the renowned Las Vegas Institute for Robotic Surgery, an Accredited Chest Pain Center and Certified Stroke Center. Other areas of excellence include emergency care, urology and gynecological services, orthopedics, vascular care and inpatient rehabilitation unit. The hospital is a member of the respected Sunrise Health System consisting of Sunrise Hospital, Sunrise Children's Hospital, Southern Hills Hospital and several surgery and diagnostic imaging centers offering a complete range of specialized and technologically advanced services.
Join us as we achieve our Mission Statement:
/MountainView Hospital// is committed to the care and improvement of human life. In recognition of this commitment, we strive to deliver high quality, cost effective health care in the community we serve./
We are committed to providing our employees with the support they need. We offer an array of medical, dental, and vision packages as well as several add-on perks to make your benefits package truly customizable to you and your family needs. Some of our unique benefits we offer include:
Student Loan Forgiveness
Tuition Reimbursement/Assistance Programs
Paid Personal Leave
401k (100% annual match – 3% to 9% of pay based on years of service)
Identity Theft Protection discounts
Auto, Home, and Life Insurance options
Adoption Assistance
Employee Stock Purchase Program (ESPP)
Position Summary:
The Trauma Performance Improvement (PI) Coordinator works in collaboration with trauma program leadership to coordinate all aspects of the Trauma Department's Performance Improvement and Patient Safety Program. Responsibilities include PI review of the continuum of care beginning with the prehospital setting through to hospital discharge and determination of compliance with patient care protocols, policies and procedures, and established standards of care. Knowledge of chart abstraction and the trauma registry, including reporting, data analysis, trend identification and benchmarking of outcomes based upon the American College of Surgeons Committee on Trauma standards and recommendations for quality and maintenance for trauma center verification/re-verification.
This position works with the trauma program leadership to ensure compliance with the regulatory requirements of the American College of Surgeons Committee on Trauma, Southern Nevada Health District and the State of Nevada to maintain a consistent state of verification readiness at all times. Communication, leadership, critical thinking and clinical skills are all vital to the Trauma Performance Improvement Coordinator position.
In collaboration with the Trauma Program Manager (TPM) and Trauma Medical Director (TMD), this position coordinates the communication of registry and performance improvement trends with MountainView Hospitals Administrative Team, Medical Staff, Sub-specialists, Trauma Physician Liaisons, Nursing, Ancillary Departments and Administrative Leaders to promote departmental goals and organizational mission via the various meetings as outlined in the Performance Improvement and Patient Safety (PIPS) plan. He/She participates in performance improvement and injury prevention initiatives. Assists with other aspects of the Trauma Program as assigned.
KEY ACCOUNTABILITIES:
Coordinates activities with the Trauma Medical Director and Trauma Program Manager to facilitate overall Trauma Program quality and consistency.
Executes the Trauma PI Plan to monitor, evaluate and improve the performance of the Trauma Program.
Manages the Trauma PI database in accordance with ACS guidelines.
Ensures data collection, management, analysis and performance improvement requirements are met for Trauma Center verification and designation.
Conducts the collection, surveillance, data entry, analysis and reporting of trauma quality and performance improvement information from medical records as well as other resources.
Communicates existing or potential trauma performance improvement issues and opportunities identified in trauma case evaluation and reports trending to the Trauma Medical Director and Trauma Program Manager.
Coordinates multidisciplinary monthly Trauma Systems & Operations Committee and Peer Review meetings and ensures correspondence and communication to associated parties is current.
Prepares various PI reports for meetings, data analysis, issue identification and issue resolution, including loop closure.
Provides direct assistance to the physician during all phases of patient care rounding, including assessment, diagnosis, treatment and follow-up, while simultaneously serving as a patient advocate.

Provides indirect oversite of the Trauma Registry to ensure data is accurate and timely.
May respond to Trauma Activations during normal working hours to act as a resource person and liaison for the Emergency Department and pre-hospital care providers, including EMT's, paramedics and flight crews.
Participates in the planning and presentation of continuing education programs in the community, outlying hospitals and EMS agencies on trauma topics.
Participates in hospital education programs for nurses and resident physicians caring for trauma patients.
Promotes and assist with research relevant to trauma care.
Serves as a liaison to the clinical areas responsible for the care of the trauma patient.
Collaborates with the Trauma Medical Director and Trauma Program Manager to develop and maintain a set of quality indicators for the trauma program and to ensure that teammates in all departments dealing with the care of trauma patients are knowledgeable about the Trauma Program and standards of care.
Assists with training of other trauma program staff members with respect to the trauma database, data collection, report-writing, and trauma PIPS processes.
Validates, prepares, and submits data to various required trauma data repositories.
Provide support functions for all aspects of the trauma program.
/We are an equal opportunity employer and value diversity at our company. We do not discriminate on the basis of race, religion, color, national origin, gender, sexual orientation, age, marital status, veteran status, or disability status./
MINIMUM QUALIFICATIONS:
_Education_:
Graduate of Accredited School of Nursing. BSN Required
Master's Degree in Nursing or related health field preferred.
_Experience_:
Minimum of 3-5 years nursing experience required.
3 years recent experience in Trauma nursing
Prior experience in trauma registry preferred
_License/Certification_:
Current license to practice as a Registered Nurse in the State of Nevada
BCLS
ACLS
PALS
TNCC required – TNCC Instructor preferred
_Skills_:
Physical Assessment Lab data interpretation Nursing theory Strong computer and hospital informatics skills: Microsoft Office Familiarity with American College of Surgeons Committee on Trauma requirements
_Special Requirements_:
Excellent customer service skills ability to communicate with patients, physicians, and staff as appropriate.
Public speaking skills.
Strong networking abilities.
Attend TOPIC course within one year of hire
Job: *Information Technology
Title: Trauma Performance Improvement Coordinator
Location: Nevada-Las Vegas-MountainView Hospital
Requisition ID: 02270-11894