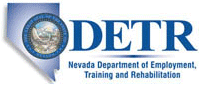 Job Information
Cleveland Clinic

Transplant Coordinator RN

in

Las Vegas

,

Nevada
Job Summary:
Under the general direction of the Program Manager and Administrator, coordinates all transplant patient activities.
Responsibilities:
Assesses patient in outpatient clinic along with transplant physician.

Facilitates plan of care and symptom management with outpatient staff.

Coordinates scheduling with administrative coordinator for follow up appointments.

Reviews with transplant physician medical information from referring physicians and initiates appropriate communication.

Coordinates consultation with other disciplines and obtains follow-up information consult.

Coordinates with the hospital unit personnel in the discharge of the transplant patient and donor.

Assists in obtaining medications and supplies from the appropriate source according to the patient's insurance overage.

Assists in reinforcement of discharge information.

Contacts referring physician and arranges follow up in the local area or at CCF depending upon patient and their activity.

Prior to transplant, coordinates with patient's transplant physician, and referring physician in the evaluation of patient for the transplant candidacy.

This includes facilitating tissue typing of recipient and donor, arranging the timing and collection of pretesting prior to transplant with referring physician and transplant team.

Assembles test results of evaluation and arranges further testing if indicated after discussion with transplant physicians.

Serves as contact person for pre-transplant evaluation for physician and/or insurance companies.

Prepares and presents case to Selection Committee.

Places patient on national waiting list for transplantation.

Coordinates ongoing care of in and outpatients waiting for transplant.

Triages patients during the entire transplant process for any medical and psycho social issues. Is available by beeper and by phone in order to provide immediate assessment and delivery of care in a timely and cost effective manner.

Collaborates with Office Coordinators and Financial Counselor in obtaining insurance clearance of patients prior to transplant procedure.

This includes reviewing clinical information and protocols sent to insurance companies for review of medical necessity, and discussions with case managers regarding the protocols and medical information.

Coordinates informational packets, which are sent to patients prior to transplant.

Reviews information with patient upon their arrival and answers any questions regarding the transplant information and transplant schedule.

Coordinates and provides the educational sessions for patients, families, donors prior to transplant.

Collaborates with Organ Procurement Organization to facilitate the organ procurement surgery and subsequent transplant surgery, including notifying all personnel involved in the process. Is aware of all policies and procedures in organ allocation, transporting - organ transplantation.

Participates in research by the implementation of protocols and the collection of data.

Attends conferences and meetings pertaining to these studies.

Facilitates procedures, which enable the implementation of studies with various interdepartmental components.

Provides in-service for nursing staff and presentations for any outside organization or group inquiring about the transplantation process.

Other duties as assigned.
Education:
Bachelor's Degree required.
Certifications:
State licensure as Registered Nurse (RN), Certified Clinical Transplant Coordinator (CCTC) or obtained within 2 years of hire.

Basic Life Support (BLS) Certification.
Complexity of Work:
All employees are expected to meet the standards of performance outlined in the Organizational-Wide Competencies listed below as applied to the position:

World Class Service Orientation: Includes attitude, behavior, interpersonal skill, and problem solving that enable an employee to respond to internal and external customer needs and expectations in a positive manner.

Adaptability: Includes teamwork and flexibility needed to fulfill job responsibilities including adapting to changes in work environment and accepting supervisory feedback.

Efficiency and Effectiveness: Includes quantity and quality of desired work, as well as organization skills necessary to perform successfully.

Essential Job Requirements: Includes adherence to all relevant policies, procedures, and guidelines affecting the work environment, including maintenance of required competencies and communication skills.

Excellent organizational and interpersonal skills.

Ability to prioritize work independently.

Must be willing to come in to the hospital on short notice and change daily plan based on the unpredictability of organ availability and subsequent transplantation.
Work Experience:
BSN with experience in transplant including disease related field.

Five years experience may offset the Bachelor's Degree requirement.
Physical Requirements:
Requires full range of body motion, manual finger dexterity , hand and eye coordination.

Requires working under stressful conditions and working irregular hours.

Must be willing to be on call 24 hours per day on a rotating basis.
Personal Protective Equipment:
Follows Standard Precautions using personal protective equipment as required for procedures.
The policy of Cleveland Clinic and its system hospitals (Cleveland Clinic) is to provide equal opportunity to all of our employees and applicants for employment in our tobacco free and drug free environment. All offers of employment are followed by testing for controlled substance and nicotine. Job offers will be rescinded for candidates for employment who test positive for nicotine. Candidates for employment who are impacted by Cleveland Clinic's Smoking Policy will be permitted to reapply for open positions after 90 days. Decisions concerning employment, transfers and promotions are made upon the basis of the best qualified candidate without regard to color, race, religion, national origin, age, sex, sexual orientation, marital status, ancestry, status as a disabled or Vietnam era veteran or any other characteristic protected by law. Information provided on this application may be shared with any Cleveland Clinic facility.
Cleveland Clinic is pleased to be an equal employment employer: Women/Minorities/Veterans/Individuals with Disabilities
Cleveland Clinic