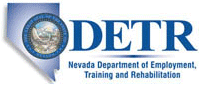 Job Information
Morgan & Morgan

Tier 2 IT Service Desk- Las Vegas

in

Las Vegas

,

Nevada
At Morgan & Morgan, the work we do matters. For millions of Americans, we're the last line of defense against big companies that will trample anyone in their path to make a quick buck. From attorneys to client support staff to the marketing and web teams, every member of our firm has a key role to play in the fight for consumer rights.
It's a fight we are winning, having recovered more than $7 billion for hundreds of thousands of people.
Our 3,000 employees are all united by one mission: For The People. We're not just another law firm. There's only one Morgan & Morgan, and we'll say it again — the work we do matters.
So, are you ready to join the fight?
We are a large law firm looking for a skilled, people-oriented individual to join our elite group of Service Desk Technicians responsible for providing 5-star front-line user support. Ideal candidates have a passion for serving others while also possessing a demonstrable set of technical skills.
The position will be a work from home set up with travel to other work at home staff members needing I.T. assistance.
The ideal candidate will possess an A+ Certification, 2+ years of I.T. helpdesk experience, excellent communication, service ticket documentation, and customer service skills.
Responsibilities Include:
Provide top-level technical phone support for 3000 end users.

Provide desktop, application and network application incident resolution.

Manage user installation and relocations requests.

Must have the ability to troubleshoot various virtual desktop issues.

Must have demonstrated ability to assist in the use of a variety of business software and operating systems.

Must have the ability to develop and maintain documentation for procedures and processes.

Track and report project status as required.

Meet all assigned milestones and due dates.

Provide weekly status activities for IT management.

Present a professional image as a representative of the company.

Candidate must also be available to be included in weekly on-call after hours support rotation.
Requirements
This is a remote position but it is required to be physically located in Las Vegas for occasional assistance to the call center in the area.
Education and Experience
1-2 years' experience required in the service desk support

Experience with Microsoft Windows 7, Windows 10

Experience with Microsoft Office 2010 and Office 365

Experience with VMWare Horizon View preferred

High School Diploma or equivalent

Bachelors in Computer Science Management Information Systems or equivalent technical background preferred
Required Experience
A+ Certification (if not already possessed must obtain within 90 days of hire).
2+ years of experience in an IT Helpdesk Role
Excellent Communication and Customer Service Skills
Strongly Preferred Experience
A+ Certification (or equivalent)
Active directory
VMWare View
Salesforce
Aderant Total Office\Client Profiles
Office 365
ServiceNow
Benefits
Health benefits, PTO, and 401K