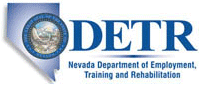 Job Information
Planet Technologies

Tier 1 IDS Analyst

in

Las Vegas

,

Nevada
Planet Technologies is seeking a results-oriented, self-motivated Intrusion Analyst who will be supporting our customer in Las Vegas, Nevada. Candidate must have least 3-5 years of experience as an intrusion analyst and must be familiar with the process of updating service tickets and have experience tracking problem resolution. Candidate will primarily be performing monitor, deter, identify, and investigate computer and network intrusion tasks. Candidate should also have the ability to research trends and countermeasures in computer/network vulnerabilities, exploits, and malicious activity. Develop and maintain in-depth knowledge and hands-on experience with computer network security techniques and best practices. Technical focus on the monitoring and analysis of large, distributed, and complex network and information systems. Candidate must be able to identify suspicious and malicious activity in a heterogeneous network environment and respond appropriately.
Principal Duties and Responsibilities (Essential Job Functions)
Proficient written and verbal communication with customer representatives

Research new and evolving threats and vulnerabilities with potential to impact the monitored environment

Read and understand network packet capture files

Monitoring and analysis of network and IDS information

Log collection, analysis, correlation, and alerting

Identification of suspicious/malicious activities

Identification and tracking of malicious code

Reporting malicious activity to client locations with recommendations for remediation

Review and management of incident resolutions

Other duties as assigned

The candidate will be part of the Cyber Security Operations team working in a 24x7 environment.

Travel up to 10%
Required Qualifications
One or more years previous experience in network intrusion analysis is highly desired

Experience with network and host-based IDS/IPS

Experience with SIM/SIEM technologies

Bachelor's Degree in Computer Science, Information Systems, Information Security or related technical discipline AND 2 years IT experience OR 4 years professional IT experience.

Must possess active Q or TS clearance, or ability to obtain Q clearance is a requirement of employment

US Citizenship required

Applicants must be detail-oriented and have the ability to multi-task effectively.

Must be willing to work various shifts in a 24x7 environment

Strong knowledge of networking

Strong knowledge of common network protocol behavior

Strong knowledge of information security principles

Excellent verbal and written communications skills

Excellent customer service skills

Past employment and clearance (Q or TS\SCI) supporting the U.S. Federal government and/or military experience is strongly desired.
Information about this opportunity
Candidates for this position will undergo a government background investigation and must meet the requirements for access to sensitive government information

Candidate will undergo a technical screen and possible Video/Voice conference call. Candidate is encouraged to participate in the video call, communicate clearly and have a location that is free from distractions.
Planet Technologies is the leading provider of Microsoft Consulting Services to public sector and commercial organizations. Our team of Microsoft experts provides support for MS Exchange, Office 365, MS Dynamics CRM, SharePoint, and System Center. Planet has significant experience in deploying business intelligence, cloud services, unified communications, and systems management with an emphasis building, deploying, and managing custom solutions that transform the business operations of federal government agencies.
Planet Technologies does not discriminate in employment opportunities, terms and conditions of employment, or practices. All qualified applicants will receive consideration for employment without regard to race, age, gender, religious or political beliefs, national origin or heritage, disability, sexual orientation, protected veteran status, or any characteristic protected by law. Federal Agency Clearance Requirements may require up to a 10 year background investigation - US Citizenship (clearable) is required.
Join our highly talented team of Microsoft Certified Masters and MVP's – Visit www.go-planet.com to learn more!