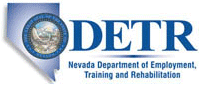 Job Information
Tessitura Network

System Administrator

in

Las Vegas

,

Nevada
Position: System Administrator
Department: Hosting Services
Reports To: Director of Infrastructure Operations
Type: Full-time, work from home
Functions: Information Technology
Salary: $65,000 - $85,000 USD
Open Through: April 23, 2021 at 6pm, EST
Job Summary:
The Hosting Services division maintains Tessitura Network?s mission critical hosting environments for 300+ organizations world-wide. Under the direction of the Director of Infrastructure Operations and the Lead System Administrators, the System Administrator assists the Hosting Services team with maintaining and monitoring the hosted environment and serves as the primary resource for escalation from the Global Support teams. The System Administrator will facilitate timely resolution of alerts, incident tickets and other escalations through basic and advanced troubleshooting methodologies and through standard operating procedures while using a wide array of technologies. This position is responsible for providing customer support to hosted users, Network staff and authorized contractors to ensure satisfaction in the use of hosted network applications and tools.
The ideal candidate will demonstrate technical knowledge around Microsoft Systems, Server Management, Amazon Web Services, Database and Application management that has been developed through working in a managed services environment or as part of an IT team in a medium to large organization. Experience administering various technologies such as network. backup, security and protection, patching, and monitoring is preferred.
Hosting Services System Administrator Responsibilities:
Install, upgrade, and troubleshoot servers

Build, configure, monitor, and maintain various virtualization environments

Perform daily system monitoring, verify the integrity and availability of all hardware, server resources, systems and key processes, review system and application logs, and verify completion of scheduled jobs

Administer servers and related applications to provide a responsive and consistent computing environment that delivers websites and applications remotely

Manage and maintain periodic (e.g., daily, weekly, monthly, annual) data backups for servers, and network infrastructure.

Install new software releases from vendors and system upgrades

Create, update, and audit documentation as required

Provide Tier 3 support for incident and user ticket escalation

Engage and escalate to vendors for service restoration

Follow defined processes for incident and change management.

Participate in a rotating on-call schedule two nights per month and one weekend every other month

Support new hosted Tessitura installations and software version upgrades

Assume ownership for assigned Services including development of lifecycle plans, monitoring plans, testing plans, capacity plans etc. to ensure long term viability of the service

Effectively collaborate with peers, cross-functional teams and team leaders to achieve end-to-end product and process quality

Exercise discretion and judgment to ensure all Operational Service Levels are met

Travel two to three times per year for meetups and conferences as needed (Note: All travel currently suspended.
Required Skills:
Working knowledge of enterprise monitoring applications

Knowledge of DNS, DHCP, TCP/IP, SMTP, Web Hosting, SSL, Internet Infrastructure and IP Information tools

Knowledge of network topologies

Experience with Remote Application Delivery technologies

Analytical/problem solving skills

Clear and concise oral and written communication to all levels of the organization.

Strong customer service skills

Ability to prioritize and simultaneously manage and deliver tasks for multiple projects

Ability to work independently and as a team member in a high performance 24/7 availability environment
Preferred Skills
Familiarity with ITIL and LifeCycle Management

Experience in enterprise systems infrastructure

Experience with WAF, Next Gen Firewalls, Load Balancers

Experience in Windows Server, Citrix Apps and Desktops, VMWare, Linux and AWS

Familiarity with Powershell, Python, SQL, Bash or other languages

Working knowledge of IT compliance, information security, and risk management

Thorough knowledge of cloud service provider capabilities and integration