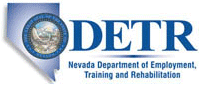 Job Information
Security On-Demand

Step Up Your System Administrator Career (Las Vegas, NV)

in

Las Vegas

,

Nevada
Job Descriptions:
Is working for a company on the cutting-edge Cyber-security, Artificial Intelligence, Machine Learning, and Big Data Analytics seem exciting to you? Do you want to work at a company where you can make a huge difference? If you are someone that wants to grow and learn new things, while helping to supervise the IT work and projects in a fast-paced environment, then you may be the perfect candidate!
You will be a key contributor as you work with various teams in a DevOps environment where you can participate in the design, build, and implementation of the platforms that drive our managed security services. You will also have many opportunities to grow your knowledge and hone your technical skills as you implement new systems, technologies, platforms, and troubleshoot complex systems. There are even career opportunities to grow your career into a cyber-security position.
Security On-Demand (SOD) is the leading innovator in the industry for threat Management, Detection, and Response (MDR). Founded in 2001, Security On-Demand is an industry pioneer and recognized innovator within the managed security industry and has been recognized throughout the years for its industry thought leadership, services innovation, and technology leadership. Our company's mission is to relentlessly protect our clients against cyber-security threats with trailblazing technology and a thriving team to achieve operational excellence, trusted partnerships, and exceptional service.
Required Experience:
An excellent background for this role would include moderate to high-level expertise in the areas of:
Switching/Routing, Network Troubleshooting, Windows Server Operating Systems and related Applications (SQL, Exchange, SharePoint, etc.), SAN, DAS, Server hardware, Linux OS, backup applications, and especially virtualization.
Experience and or skills with technology vendors such as Microsoft, Cisco, Brocade, CentOS Linux, HP server hardware, and VMware are especially desirable.
Keyword: TCP/IP, HTTPS, VLANs, DNS, load balancing and firewalling, ServiceNow, Network++, VMware, KVM, OpenStack, Docker, Kubernetes, LAN/WAN operations, Network protocols, UNIX, Linux Operating syst
From: Security On-Demand