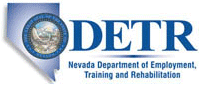 Job Information
UnitedHealth Group

SR RN Case Manager 'Care For Me Program' 3000 Sign On Bonus

in

Las Vegas

,

Nevada
For those who want to invent the future of health care, here's your opportunity. We're going beyond basic care to health programs integrated across the entire continuum of care. Join us and help people live healthier lives while doing your life's best work.(sm)
Southwest Medical Associates (SMA) is a multi-specialty group of physicians, Nurse Practitioners, and Physician Assistants consisting of over 300 providers, 21 medical health centers including six urgent care clinics, four convenient care centers, two lifestyle centers catering to older adults, an outpatient surgery center, plus E-visits and online options via Now Clinic telemedicine technology. SMA offers patients compassion, innovation, and quality care throughout southern Nevada. SMA is headquartered in the greater Las Vegas, NV area.
$3,000 Sign On Bonus for External Candidates Only
**This role requires floating to three different facilities & supports the OptumCare
'Care For Me' Program**
Primary Responsibilities:
Demonstrated ability to perform Case Management activities; strong clinical knowledge and capacity for continued learning

Knowledge of UM and plan benefit design

Proficient in Critical Thinking nursing skills of RN Case Manager. Ability to organize and prioritize tasks for self and patients
You'll be rewarded and recognized for your performance in an environment that will challenge you and give you clear direction on what it takes to succeed in your role as well as provide development for other roles you may be interested in.
Required Qualifications:
Undergraduate degree or equivalent experience

Current, unrestricted NV RN license or temporary NV RN license with the ability to obtain permanent NV RN license upon expiration of temporary NV RN license

Strong verbal and written skills. Competent with MS office and other practice management systems or possess the ability to continue learning new applications

3+ years of direct patient nursing care with a focus on discharge planning or case management

You will be provisioned with appropriate Personal ProtectiveEquipment (PPE) and are required to perform this role with patients and memberson site, as this is an essential function of this role.

Employees are required to screen for symptomsusing the ProtectWell mobile app, Interactive Voice Response (i.e., enteringyour symptoms via phone system) or a similar UnitedHealth Group-approvedsymptom screener prior to entering the work site each day, in order to keep ourwork sites safe. Employees must comply with any state and local masking orders.In addition, when in a UnitedHealth Group building, employees are expected towear a mask in areas where physical distancing cannot be attained.
Preferred Qualifications:
Case management

CCM

Bachelor's Degree in healthcare or related field or working towards a Bachelor's Degree
Careers with Optum. Here's the idea. We built an entire organization around one giant objective; make the health system work better for everyone. So when it comes to how we use the world's large accumulation of health-related information, or guide health and lifestyle choices or manage pharmacy benefits for millions, our first goal is to leap beyond the status quo and uncover new ways to serve. Optum, part of the UnitedHealth Group family of businesses, brings together some of the greatest minds and most advanced ideas on where health care has to go in order to reach its fullest potential. For you, that means working on high performance teams against sophisticated challenges that matter. Optum, incredible ideas in one incredible company and a singular opportunity to do your life's best work.(sm)
*PLEASE NOTE* The Sign On Bonus is only available to external candidates. Candidates who are currently working for a UnitedHealth Group, UnitedHealthcare or a related entity in a full time, part time, or per diem basis ("Internal Candidates") are not eligible to receive a Sign On Bonus.
Diversity creates a healthier atmosphere: All qualified applicants will receive consideration for employment without regard to race, color, religion, sex, age, national origin, protected veteran status, disability status, sexual orientation, gender identity or expression, marital status, genetic information, or any other characteristic protected by law.
UnitedHealth Group is a drug-free workplace. Candidates are required to pass a drug test before beginning employment.
Job Keywords: RN, registered nurse, case manager, Montecito, CCM, SMA, Las Vegas, NV, Nevada
UnitedHealth Group