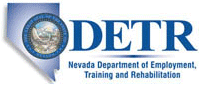 Job Information
Robert Half International

SQL Report Writer

in

Las Vegas

,

Nevada
Description
Developing SQL queries, stored procedures, functions, and views to consolidate data from multiple sources in order to meet reporting and business needs.
Creating reports to user specifications on any aspect of the business, as well as modifying and improving current reports to address problems or to introduce new logic.
Optimizing existing queries, stored procedures, and functions to improve speed and functionality of existing report configurations.
Analyzing report data coming back to check for accuracy and verify it meets the solution requirements.
Formatting reports and Excel sheets to user specifications to include using report builder expressions, Excel pivot functions, applying basic formulas in Report Builder and Excel.
Skills Needed:
Proficient in SSRS, Tableau, Crystal or other reporting platform.
Familiar with relational database structure and functionality specifically SQL Server 2012/2017.
Ability to translate business use cases into SQL code and to clearly communicate with stakeholders regarding their needs to find solutions.
Proficient with Excel formatting and formulas.
Comfortable with ETL operations, i.e. extracting csv or Excel data and loading into database, using SSIS package (or different method) to move data from one place to another.
Solution driven, able to think outside the lines to accomplish a given task.
Willing to work with user feedback to make multiple revisions and apply new methods to an old problem.
Comfortable with different methods of troubleshooting reports, queries, exceptions that may come up.
Requirements
Report Writing, Structured Query Report Writer, SSIS SSRS, SSRS - SQL Server Reporting Services, SSIS SSRS, SSRS Reports, ETL-SSIS, SSIS ETL, SQL, SQL - Structured Query Language
Robert Half Technology matches IT professionals with remote or on-site jobs on a temporary, project or full-time basis. From roles in software and applications to IT infrastructure and operations, we provide you unparalleled access to exciting career opportunities.
Our experienced staffing professionals can promote you to employers and advocate on your behalf. We provide access to top jobs, competitive compensation and benefits, and free online training. For more opportunities, get the Robert Half app and receive instant notifications when our AI matches you with jobs.
When you work with us, you're working with the best. Robert Half has been recognized as one of FORTUNE's "Most Admired Companies" every year since 1998 and was named to Forbes' inaugural list of America's Best Temporary Staffing Firms.
Questions? Call your local office at 1.888.490.4429. All applicants applying for U.S. job openings must be authorized to work in the United States. Benefits are available to temporary professionals. Visit https://roberthalf.gobenefits.net/ for more information.
© 2020 Robert Half Technology. An Equal Opportunity Employer. M/F/Disability/Veterans. By clicking "Apply Now," you're agreeing to Robert Half's Terms of Use (www.roberthalf.com/terms-of-use).
Robert Half International