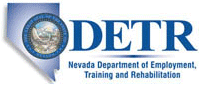 Job Information
Robert Half International

SQL Database Administrator

in

Las Vegas

,

Nevada
Description
Robert Half Technology is looking for a database administrator who loves the challenge of solving problems with multiple layers of complexity. If you are an efficient problem solver with highly tuned decision making skills, this may be the position for you.
What you get to do every single day
· Install, configure, and maintain all SQL Server instances across development, staging, and production environments
· Ensure database server topology, configuration, and maintenance are designed and executed to meet SLA objectives
· Advise on database design, tuning options, and other potential issues
· Fix SQL Server service outages as they occur, including after hours and weekends
· Configure SQL Server monitoring utilities to minimize false alarms
· Baseline system performance and monitor for deviation, recommending and implementing improvements to slow running queries
· When performance issues arise, you'll figure out the most effective way to increase performance including hardware purchases, server configuration changes, or index/query changes
Requirements
What you bring to the role
· Bachelor's Degree and 4+ years database experience
· Strong knowledge of SQL Server
· Experience tuning queries to improve performance
· Previous experience in production environments and being on-call
· Experience building and maintaining documentation
· Storage and server hardware knowledge a plus
About Robert Half Technology
Technology doesn't change the world. People do.
As a technology staffing firm, we can't think of a more fitting mantra. We're extreme believers in technology and the incredible things it can do. But we know that behind every smart piece of software, every powerful processor, and every brilliant line of code is an even more brilliant person.
Robert Half Technology matches IT professionals with remote or on-site jobs on a temporary, project or full-time basis. From roles in software and applications to IT infrastructure and operations, we provide you unparalleled access to exciting career opportunities.
Our experienced staffing professionals can promote you to employers and advocate on your behalf. We provide access to top jobs, competitive compensation and benefits, and free online training. For more opportunities, get the Robert Half app and receive instant notifications when our AI matches you with jobs.
When you work with us, you're working with the best. Robert Half has been recognized as one of FORTUNE's "Most Admired Companies" every year since 1998 and was named to Forbes' inaugural list of America's Best Temporary Staffing Firms.
Questions? Call your local office at 1.888.490.4429. All applicants applying for U.S. job openings must be authorized to work in the United States. Benefits are available to temporary professionals. Visit https://roberthalf.gobenefits.net/ for more information.
© 2020 Robert Half Technology. An Equal Opportunity Employer. M/F/Disability/Veterans. By clicking "Apply Now," you're agreeing to Robert Half's Terms of Use (www.roberthalf.com/terms-of-use).
Robert Half International