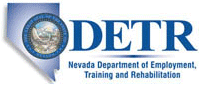 Job Information
UnitedHealth Group

Software Engineer - Las Vegas, NV

in

Las Vegas

,

Nevada
Positions in this function are predominantly involved in developing business solutions by creating new and modifying existing software applications. Primary contributor in designing, coding, testing, debugging, documenting and supporting all types of applications consistent with established specifications and business requirements to deliver business value.
Primary Responsibilities:
Solid organizational skills and focus on accuracy and attention to detail.

Excellent analytical, problem solving and troubleshooting abilities

Self-motivated with the ability to work both independently and in a team environment

Providing accurate and timely estimates for tasks

Provide support and leadership in critical production support issue resolution

Support the team for application availability, reliability and stability on a 7 by 24 by 365 basis

Conduct or facilitate root cause analysis on all in-scope incidents and recommend a corrective action plan

Work with team to achieve timely resolution of all production issues meeting or exceeding Service Level Agreements

Conduct code review to ensure the work delivered by the team is of high quality standards

Work with business to prioritize production issue resolution

Reviews, analyzes, and modifies programming systems including coding, testing, debugging and documenting programs

Participates in requirements gathering, program design, and database design

Relies on experience and judgment to plan and accomplish goals

The Software Engineer performs a variety of complicated tasks including production support and troubleshooting

Uses technical knowledge and experience to resolve development and support issues

May lead and direct the work of others, including code reviews and mentoring other staff on industry best practices

A wide degree of creativity and latitude is expected to accomplish goals
You'll be rewarded and recognized for your performance in an environment that will challenge you and give you clear direction on what it takes to succeed in your role as well as provide development for other roles you may be interested in.
Required Qualifications:
Undergraduate Degree or equivalent work experience

3+ years of development and testing experience in C# / .Net programming language

2+ years of experience working with Sybase or/and SQL Database

3+ years of Senior level Applications Developer experience

3+ years of SDLC experience

3+ years Database Design/Programming (Stored Procedures)
Preferred Qualifications:
Healthcare Industry Experience

TriZetto Facets Application experience

Healthcare EDI Experience

Crystal reports Experience
Technology Careers with Optum. Information and technology have amazing power to transform the health care industry and improve people's lives. This is where it's happening. This is where you'll help solve the problems that have never been solved. We're freeing information so it can be used safely and securely wherever it's needed. We're creating the very best ideas that can most easily be put into action to help our clients improve the quality of care and lower costs for millions. This is where the best and the brightest work together to make positive change a reality. This is the place to do your life's best work. SM
Diversity creates a healthier atmosphere: UnitedHealth Group is an Equal Employment Opportunity/Affirmative Action employer and all qualified applicants will receive consideration for employment without regard to race, color, religion, sex, age, national origin, protected veteran status, disability status, sexual orientation, gender identity or expression, marital status, genetic information, or any other characteristic protected by law.
UnitedHealth Group is a drug-free workplace. Candidates are required to pass a drug test before beginning employment.
Job Keywords: Software Engineer, Las Vegas, NV, Nevada
UnitedHealth Group