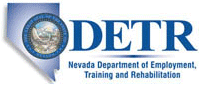 Job Information
Dorvin D Leis

Sheet Metal Estimator / Project Manager

in

Las Vegas

,

Nevada
Dorvin D. Leis (DDL) is fortunate to be the largest mechanical contracting company in what is one of the most beautiful and unique places in the world. We face many unique circumstances, from multiple projects on various islands to bulk material procurement. All of these variables contribute to an interesting and challenging work environment.
From its beginnings, Dorvin D. Leis Co., Inc. has made a commitment to provide quality craftsmanship. Our mission is to provide the highest quality product through sensible design, quality installation, project performance and continuing customer service.
Overview:
DDL is actively searching for a Sheet Metal Estimator/Project Manager to join our team in Kahului, HI! This is a key position within the Estimating department with the primary purpose of providing consistent quality sheet metal estimates in support of the department's mission of winning work to support the company's annual volume goals.
Although Sheet Metal Estimating will be the primary area of responsibility, some Project Manager duties may also be necessary.
At times, the work can be very dynamic and needs to remain fluid as last minute changes can be numerous. A stressful environment can and will descend on Estimating in a matter of minutes which require an immediate response to the needs of customers and the marketplace. A balance of urgency, composure, and accuracy is required at these times. How the team responds, is in most cases, the difference between winning and losing work.
Required Skills:
Well-organized with strong analytical and reasoning abilities

Well-developed interpersonal skills

Comfortable performing multifaceted projects in conjunction with normal activities

Prioritize, delegate, and manage time efficiently

Provide and maintain required documentation in an organized professional manner

Must be persistent and follow-up to deliver required results
Required Experience and Background:
Proven estimating experience related to the industry

Project Management experience related to similar types of projects is preferred

Working knowledge of the bidding process from invitation to aware, to turnover/kick-off, and post-job review meetings covering a wide range of project deliveries including negotiated, hard bid, design build, and value engineering

Advanced knowledge of estimating techniques and cost control, plus the ability to interpret computerized cost data and systems

Experience working with estimating programs – Estimation, Inc. , Adobe Acrobat, Drop Box, and other related customer delivery programs

Experience working with Microsoft Office Suite (e.g. Excel, Work, Outlook)
Estimator – Specific Duties and Responsibilities:
Review proposal specifications, drawings, attend pre-bid meetings, etc. to determine scope of work and required contents of estimate

Prepare discipline estimates by calculating complete takeoff of scope of work

Maintain flies of working documents as back up for estimate figures, including current information on prices from suppliers through direct contact, sales brochures, price lists, etc.

Support other department personnel as required may include preparing estimates in other disciplines

May review design options and recommend best solution based on cost, engineering, quality, or availability of materials

Review and incorporate historical data from purchase orders, subcontracts, productivity analysis reports, etc. into unit and man-hour figures

Track awarded contracts as required – may include estimating/pricing extra work items, change orders, procuring materials, etc.
Project Management - Specific Responsibilities:
Single point of administrative contact on the project. Coordinate the entire DDL project team and strategically plan and organize the project for a successful outcome. Controls and maintains the contract documents to the highest standard. Controls, collects and disseminates all project documentation. Understand and comply with the project contract, including but not limited to, legal notifications, scope administration, change order procedures, billing procedures, contract schedules, claims procedures, and other contract requirements.

Maintain positive, cordial and professional communication with General Contractor, Owner, A & E team and other subcontractors. Maintain communication and scheduling with various company divisions and subcontractors. Maintain communication with labor coordinators, Division Managers and other key participants.

Confirms and/or provides all purchase orders in a timely manner. Maintain logs (RFI, CP/CO, Material status, etc.) to ensure they are current. Produce and/or supports pricing change proposals and track them through change orders and collection.

Procure major equipment and fixtures through purchasing department.

Assure that all production meets quality control standards. Protect and mitigate liability.

Produce or oversee submittal production and process. Produce or oversee O & M manuals and project close-out requirements.

Prepare schedule of values and billings. Document project via daily reports and letters.

Set up and maintain a company complaint filing system and maintain same.

Review labor and material costs. Review plans and specifications for work performance.

Support and participate in company safety program. Attend all construction meetings.

Participate in budgeting. Prepare job status reports as required and make regular project projections and forecasts.

Close out the project in a timely manner
Additional Responsibilities:
Other responsibilities as requested by the President, Executive Vice President or Vice President of Construction Operations.
Benefits:
Paid-Health insurance

Paid-Dental insurance

Paid-Vision plan

Paid-Prescription drug plan

Excellent 401(k) plan (up to 4% match)

Paid vacation

Paid Sick Leave

10 paid holidays
Company cell phone providedDorvin D. Leis Co. Inc. is truly a great place to work and Hawaii is a fantastic place to live. If you are interested in our opportunity, please submit your application for consideration.
Dorvin D. Leis is an equal opportunity employer. Women and minorities are encouraged to apply