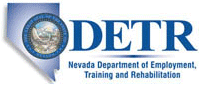 Job Information
El Super

Service Specialist

in

Las Vegas

,

Nevada
Company:
El Super
Position:
Service Specialist
Department:
Non-Skilled
Status:
Part Time
Shift:
First / Day Second / Afternoon Third / Night
Req #:
4690797
Apply now
Date posted:
November 2, 2020
Location:
4610 W. Sahara Ave, El Super #52
Las Vegas, NV, 89102, US
Job category:
Super Markets
Job link:
Service Specialist
Especialista en Servicio al Cliente (Spanish)
The Service Specialist plays an important role in the efficient operations of the Meat/Fish/Bulk Cheese Counter(s), by providing friendly, fast and effective customer service. Your goal as a Service Specialist is to create a friendly, welcoming, and helpful store atmosphere, establishing loyal repeat customers. The Service Specialist will oversee, supervise, and manage Meat/Fish/Bulk Cheese clerks.
The working environment is typical for a fast-paced grocery store, and essential functions of this job include physical requirements such as lifting, standing, walking and kneeling as well as visual and auditory requirements. For more information, including whether reasonable accommodations may be necessary and/or available, please reference the complete Job Description for the position located in the store.
Spanish
Especialista en Servicio al Cliente juega un importante papel en la operación eficiente de las operaciones de del área de mostradores de Carnes / Mariscos / Cremería proporcionando un servicio amigable, rápido y efectivo. Su objetivo como Especialista en Servicio al Cliente es crear un ambiente amistoso, acogedor y servicial en la tienda, estableciendo clientes leales frecuentes. El especialista de servicio supervisará y administrará a los empleados del departamento de Carnes / Mariscos / Cremeria.
El ambiente de trabajo es típico de una tienda de abarrotes de ritmo rápido, y las funciones esenciales de este trabajo incluye requisitos físicos tales como el levantamiento, de pie, caminar y de rodillas, así como de requerimientos visuales y auditivos. Para obtener más información incluyendo, acerca de las adaptaciones razonables que pudieran ser necesarias y / o disponibles, por favor haga referencia a la Descripción Completa de Puesto localizado en su tienda.