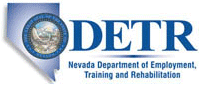 Job Information
UNITE HERE HEALTH

Senior Director of Data Strategy and Analytics

in

Las Vegas

,

Nevada
Our mission-driven organization is focused on the "Triple Aim" - Better Health, Better Healthcare and Lower Costs to individuals and their families who participate in our health plans.
The Culinary Health Fund serves over 100,000+ workers and 220,000 covered lives in the hospitality and gaming industry. Our desire to be innovative and progressive drives us to develop impactful programs and benefits designed to engage our participants in managing their own health and healthcare. Our vision is exciting and challenging. Please read on to learn more about this great opportunity!
Key Attributes:
Integrity – Must be trustworthy and principled when faced with complex situations

Ability to build positive work relationships – Mutual trust and respect will be essential to the collaborative relationships required

Communication – Ability to generate concise, compelling, objective and data-driven reports

Teamwork – Working well with others is required in the Fund's collaborative environment

Diversity – Must be capable of working in a culturally diverse environment

Continuous Learning – Must be open to learning and skill development. As the Fund's needs evolve, must be proactive about developing new areas of expertise

Lives our values – Must be a role model for the Fund's BETTER Culture and Mission (Better, Engage, Teamwork, Trust, Empower, Respect)
PURPOSE
The purpose of this position is to be an integral part of the Culinary Health Fund (CHF) and Culinary Health Center (CHC) Leadership Team. This position reports to the President of Las Vegas (LV President) and serves as the CHF-CHC Data Evangelist and Strategist. The Data Strategist will consult with CHF and CHC leadership and business partners to understand data and reporting needs. The position collaborates cross-functionally to design, develop, and oversee implementation of a data strategy and analytics ecosystem that meets strategic and operational objectives. The Data Strategist partners with Information Technology (IT) to refine a data systems architecture, determine resulting analytics technology needs, define investment needs, create an action plan, and oversee its implementation. The Data Strategist will lead CHF Informatics and drive a culture of continuous improvement and high performance.
ESSENTIAL JOB FUNCTIONS AND DUTIES
Leadership Role
Consults with Fund leadership and business partners to understand current data challenges and opportunities

Collaboratively develop and implement a Data Strategy to maximize business insights and help drive continuous improvements in healthcare delivery and business operations

Partner with Fund leadership and business partners to create and execute a Data Roadmap that ensures CHF data strategies align with strategic initiatives, improves data dashboards, answers data-related business questions, and satisfy ad hoc reporting needs

Present data strategy and insights at an executive level to Fund leadership

Creates budget and implementation plan, gain approval of CHF president, and oversee rollout

Lead the CHF Informatics team to deliver proactive analysis to help drive improved health outcomes for participants

Mentor junior team members

Drive a culture of continuous improvement and business collaboration
Operational Role
Uses data analysis to answer the "So What" and "What If" questions from CHF and CHC healthcare and operational business leaders

Demonstrates proactive curiosity to challenge the status quo, understand current healthcare and business challenges, and leverage best practices in data analysis to provide actionable business insight

Collaborates with IT team to understand technology needs to implement CHF/CHC Data Strategy roadmap and integrate with national Fund strategies

Deliver ad-hoc as well as scheduled monthly, quarterly, and annual reports reflecting status of defined business and healthcare metrics for CHC and CHF
General
Exemplifies the Fund's BETTER Values in leading and fostering a respectful, trusting, and engaged culture of diversity and inclusion

Takes actions that promote attracting, hiring, retaining, and motivating a diverse and inclusive workplace

Performs other duties as assigned within the scope of responsibilities and requirements of the job

Performs Essential Job Functions and Duties with or without reasonable accommodation

Plans, analyzes, and evaluates programs and services, operational needs, and fiscal constraints

Supervises, leads, and delegates work and coaches, mentors, develops employees

Analyzes problems, identifies, and develops alternative solutions, projects consequences of proposed actions, and implements recommendation/solutions

Recommends hires and promotions, directs, and evaluates employment decisions for all assigned positions

Assists with developing and coordinating policies and procedures

Responsible for the oversight of continued employee training requirements, safety, and quality initiatives

ESSENTIAL QUALIFICATIONS
Years of Experience and Knowledge
15+ years of direct experience minimum in more responsible professional work experience required. Work in a business consulting role preferred

5+ years of experience working for a healthcare network, hospital system, or large medical group required

7+ years of department management minimum. More responsible leadership experience managing teams required

3+ years of experience leading business analytics or healthcare informatics teams required

Working knowledge and experience in presenting complex technical concepts, data insights, and business outcomes in easy to understand business and healthcare terms to executives

Strong demonstrable experience leading Data Strategy and Governance efforts, developing a strategic Data Roadmap, working collaboratively with other business leaders to gain adoption, leading data analytics and associated technology implementations

Strong demonstrable knowledge of healthcare and business analytics

Strong proficiency in using modern business intelligence reporting tools and technologies to drive actionable business insights from complex data analysis

Strong knowledge and use of PowerBI preferred
Education, Licenses, and Certifications
Bachelor's degree in Analytical Sciences/Development or related field or equivalent work experience required

Preferred: Master's degree in Analytical Sciences/Development or related field

Preferred: Certification in Analytical Sciences/Development
Skills and Abilities
Advanced level Microsoft Office skills (PowerPoint, Word, Outlook)

Advanced level Microsoft Excel skills

Outstanding communication skills (written and oral) required

Self-motivated with the ability to work in a fast-paced, changing environment

Active listening skills and creative problem-solving abilities required

Demonstrates strong collaboration skills and ability to work cross-functionally in an organization

Strong project management skills and demonstrable experience leading projects

Ability to drive data technology implementations for CHF and CHC

Ability to connect the dots for leadership between different systems and data sources
ID: 2021-1660
External Company Name: UNITE HERE HEALTH
External Company URL: https://www.uniteherehealth.org
Street: 1901 S. Las Vegas Blvd South