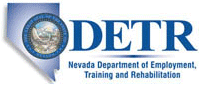 Job Information
Humana

Senior Business Intelligence Engineer - Work at Home

in

Las Vegas

,

Nevada
Description
The Senior Business Intelligence Engineer solves complex business problems and issues using data from internal and external sources to provide insight to decision-makers. The Senior Business Intelligence Engineer work assignments involve moderately complex to complex issues where the analysis of situations or data requires an in-depth evaluation of variable factors.
Responsibilities
The Senior Business Intelligence Engineer describes the tools, technologies, applications and practices used to collect, integrate, analyze, and present an organization's raw data in order to create insightful and actionable business information. Begins to influence department's strategy. Makes decisions on moderately complex to complex issues regarding technical approach for project components, and work is performed without direction. Exercises considerable latitude in determining objectives and approaches to assignments.
The Senior Business Intelligence Engineer will:
Design and architect data sets, primarily in SQL Server and Microsoft Azure

Optimize databases and tables to maximize performance of data processes and BI tools

Work directly with market and corporate executives and their teams, helping them leverage data and technology to maximize business impact

Assess business processes and recommend improvements

Partner with business teams and analytics/technology professionals to identify data and technology related needs

Write queries to pull/summarize/analyze data from various data sets and platforms

Analyze data to derive insights

Build online interactive reports

Lead cross-functional initiatives

Provide consultation to business teams related to processes, data, and technology

Provide mentoring to teammates with respect to consultative and technical skills in order to promote best practices and grow the organization
Required Qualifications
Strong SQL knowledge, including writing complex, performant queries to pull data from multiple platforms such as SQL Server, Microsoft Azure, Netezza, Oracle, or DB2

Experience using BI tools such as Power BI, Tableau, Qlik, SSRS

Experience designing and implementing databases or data warehouses

​Experience analyzing, optimizing, and troubleshooting databases using execution plans and other available tools

3+ years of data analysis

Advanced experience working with big and complex data sets within large organizations

Experience analyzing data to solve a wide variety of business problems and create data visualizations that drive strategic direction

Proficiency in verbal and written communication to senior and executive leadership

Must be passionate about contributing to an organization focused on continuously improving consumer experiences
Preferred Qualifications
Bachelor's degree

Advanced Degree in a quantitative discipline, such as Mathematics, Economics, Finance, Statistics, Computer Science, Engineering or related field

Proficiency in understanding Healthcare related data

Experience using Microsoft Azure Data Factory

Expertise in data mining and forecasting

Experience creating analytics solutions for various healthcare sectors

Expertise in Humana's claims data, and healthcare provider data
Additional Information
Our Hiring Process
As part of our hiring process for this opportunity, we may contact you via text message and email to gather more information using a software platform called Modern Hire. Modern Hire Text, Scheduling and Video technologies allow you to interact with us at the time and location most convenient for you.
If you are selected to move forward from your application prescreen, you may receive correspondence inviting you to participate in a pre-recorded Voice, Text Messaging and/or Video interview. Your recorded interview will be reviewed and you will subsequently be informed if you will be moving forward to next round of interviews
If you have additional questions regarding this role posting and are an Internal Candidate, please send them to the Ask A Recruiter persona by visiting go/Buzz and searching Ask A Recruiter! Please be sure to provide the requisition number so we may be able to research your request quicker.
In order to support the CDC recommendations on social distancing and reduce health risks for associates, members and public health, Humana is deploying virtual and video technologies for all hiring activities. This position may be subject to temporary work at home requirements for an indefinite period of time. These requirements include access to a personal computing device with a camera, a minimum internet connection speed of 10m x 1m (satellite and/or wireless internet connections are NOT permitted for Work at Home roles) and a dedicated secure home workspace for interview or work purposes. Humana continues to monitor the situation, and will adjust service levels as the coronavirus situation evolves. The following changes are temporary and will be evaluated frequently with the goal of returning to normal operations as soon as possible. Your Talent Acquisition representative will advise on the latest recommendations to protect your health and wellbeing during the hiring process. #ThriveTogether #WorkAtHome
Scheduled Weekly Hours
40
Humana