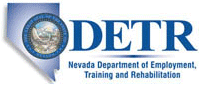 Job Information
Northrop Grumman

SCA Aircraft Mechanic 2

in

Las Vegas

,

Nevada
Non-CJCS
Qualifications:
Are you interested in expanding your career through experience and exposure, all the while supporting a mission that seeks to ensure the security of our nation and its allies? If so, then Northrop Grumman may be the place for you. As a leading global security company providing innovative systems, products and solutions to customers worldwide, Northrop Grumman offers an extraordinary portfolio of capabilities and technologies. Here at Northrop Grumman we are comprised of professionals that bring different perspectives, are curious about the world, accepting of each other, and understand that the more ideas, backgrounds, and experiences we bring to our work then the more innovative we can be. As we continue to build our talented workforce we look for professionals that exemplify our core values, leadership characteristics, and approach to innovation.
Northrop Grumman Defense Systems is seeking an SCA Aircraft Mechanic 2 to join our team in Las Vegas, NV.
The selected candidate will be responsible for analyzing malfunctions, inspecting, installing, maintaining, modifying and troubleshooting aircraft armament and weapons systems.
Responsibilities include:
Inspecting aircraft and performing general aircraft handling procedures.

Identifying and isolating aircraft and armament systems malfunctions.

Operating various aircraft and armament systems using proper technical manuals, checklists, test equipment and controls and displays to determine operational condition.

Using soldering equipment, heat guns and crimpers to install protective sleeving, connectors, splices and terminal lugs to aircraft wiring.

Interpreting equipment operational characteristics to isolate malfunctions in weapons and aircraft systems.

Tracing power and data flow using wiring diagrams.

Installing, modifying, repairing or replacing parts as required.

Using built-in-test functions, test sets, electronic measuring equipment, aerospace ground equipment and hand tools.

Removing, installing, aligning, calibrating, and checking aircraft and weapons systems.

Removing and installing line replaceable units, mounts and associated components.

Removing, installing, modifying and performing operational checks of all aircraft components.

Installing, removing and evaluating aircraft and armament systems modifications, TCTO's and repairs.
Job Category : Non-CJCS
20020806
Northrop Grumman