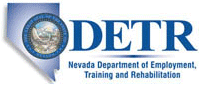 Job Information
HCA, Hospital Corporation of America

RN Critical Care Response Team

in

Las Vegas

,

Nevada
Are you looking for a company that places integrity over their bottom line? Here atHCA, our everyday decisions are founded on compassion. Apply today and join a team that is dedicated to serving others in need.
Southern Hills Hospital is located in Southwest Las Vegas just off the I-215 and Durango/Sunset exit. The facility is an accredited 252-bed acute care hospital providing emergency and pediatric emergency services, a behavioral health (geriatric psychiatric) inpatient and outpatient program serving ages 50 and older, accredited Chest Pain Center, a Certified Primary Stroke Center, a dedicated orthopedic and spine unit, OB-GYN, Level II NICU, diagnostic imaging and surgical services. Southern Hills Hospital *was *voted the Best Hospital in Las Vegas.
Utilizing advanced digital technology and an accomplished medical staff,Southern Hills Hospital'sadvanced care and superior service make for better outcomes and an exceptional patient experience.
The Joint Commission, the leading accreditor of healthcare organizations in America, recognizedSouthern Hills Hospitalas a /Top Performer on Key Quality Measures®/ - the only Southern Nevada hospital to earn this recognition for four consecutive years.
Southern Hills Hospital is the first institution in the state of Nevada to be recognized by the American Heart Association as a leading hospital in cardiology through their compliance with the "Get with the Guidelines - Heart Failure" program.
In addition, Southern Hills Hospital earned The Joint Commission's Gold Seal of Approval® for its Alzheimer's disease program by demonstrating compliance with The Joint Commission's national standards for health care quality and safety in disease-specific care.
We have also partnered with award-winning spine physicians from the Nevada Neurosciences Institute.
Join us as we achieve our mission statement:
/Above all else, we are committed to the care and improvement of human life./
We are committed to providing our employees with the support they need. We offer an array of medical, dental, and vision packages as well as several add-on perks to make your benefits package truly customizable to you and your family needs. Some of our unique benefits we offer include:
o Student Loan Repayment o Tuition Reimbursement/Assistance Programs o Paid Personal Leave o 401k (100% annual match – 3% to 9% of pay based on years of service) o Identity Theft Protection discounts o Auto, Home, and Life Insurance options o Adoption Assistance o Employee Stock Purchase Program (ESPP)
*POSITION SUMMARY: *
The Critical Care Response Team Registered Nurse performs the active nursing process consisting of the functions of assessing, planning, implementing and evaluating care for patients. Perform all duties stated in Registered Nurse job descriptions. Provides care to adult patients experiencing unexpected life threatening conditions or rapid deterioration in present condition. Perform delegated medical functions within the parameters of the Nurse Practice Act, policies and procedures and protocols. Initiates emergency protocols independently following BLS and ACLS and PALS guidelines.
If you are looking for an opportunity that provides satisfaction and personal growth, we encourage you to apply. We promptly review all applications. If you are highly qualified you will hear from one of our managers. Come unlock the possibilities and apply today!
/We are an equal opportunity employer and value diversity at our company. We do not discriminate on the basis of race, religion, color, national origin, gender, sexual orientation, age, marital status, veteran status, or disability status./
MINIMUM QUALIFICATIONS
_EDUCATION_:
Graduate of an accredited school of nursing required
Bachelor's degree strongly preferred
_EXPERIENCE_:
Three (3) years critical care experience required
_CERTIFICATE/LICENSE_:
Current license to practice as a Registered Nurse in the State of Nevada
BLS
ACLS
PALS
Independently maintains license
Acquires required contact hours to maintain practice
*KNOWLEDGE, SKILLS, & ABILITIES*:
Basic computer and hospital informatics skills required
Proficient in Meditech
Specialty certification, if required: ACLS, BLS, PALS
Complies with hospital employee health, infection control and safety management programs
*TYPICAL DUTIES AND RESPONSIBILITIES: *
The duties and responsibilities listed herein are not intended to be all inclusive but rather to indicate the primary emphasis of the job and establish the parameters for the necessary skill, effort, responsibility and working conditions that make up the job.
Promotes the Profession of Nursing
Creative problem solving skills using critical thinking, active listening skills and empathy
Adheres to and promotes proactive patient, personal and facility safety
Demonstrates a professional approach to open and honest communication skills
To prepare various reports to track performance and compliance of the team
Respond to all codes: o Code Sepsis o Code White o Code STEMI o Code Blue
Responds to Rapid Response(s)
Completes appropriate documentation and gathers data following codes and rapid responses
Evaluates codes and rapid responses for quality indicators to include MEWS scores
Educates staff based on opportunities identified during evaluation including appropriateness of escalation based on MEWS scores
Promotes positive Customer Service with a Patient and Family Centered Care Philosophy
Seeks opportunities to improve care or system process; Incorporates Performance Improvement principles and data
Supports and contributes to the success of the hospital's mission and vision
Meets Standard of Practice and Care using established policies and procedures of the facility
Maintains a collegial responsibility for team building on all levels including knowledge sharing and educating
Ensures care is delivered with an awareness to resource management
Promotes positive customer service with colleagues, physicians, guests, patients and vendors.
Maintains unit specific competencies as attached.
Perform duties and responsibilities of all lesser included jobs
Perform other duties as assigned
Promotes quality patient care ensuring patient care meets all national, corporate, and hospital quality standards of care
Work to maximize utilization of all available resources in order to achieve departmental budgetary/productivity standards.
Monitor and track productivity, quality, and customer service indicators.
PERFORMANCE EXPECTATIONS:
Organization Mission - Vision & Goals:
/Participates in goal setting and meeting objectives of individual unit. Demonstrates a concern for obtaining goals of the hospital and departmental goals./
/Actively supports and is receptive to organizational and unit change./
/Carries out the mission, vision and values of the hospital, achieving organizational goals./
/Receptive to organizational change/
/Complies with the Nevada State Board of Nursing Nurse Practice Act./
/Maintains professional relationships with vendors, coworkers, physicians per the HCA ethics and/
/Compliance policies (or HCA professional standards)./
/Maintains a role as a highly visible representative of Southern Hills Hospital's Critical Care Response Team in all areas of the hospital./
_Leadership:_
/Builds strategic working relationships. Uses appropriate methods and interpersonal style in effective relationships. Professional in dealing with others; encourages, builds and sustains alliances./
/Is responsible for team building with colleagues and others. Helps create a positive and optimistic work environment./
/Delegates to team members based on job description, scope of practice, and clinical competencies. Follows through on delegated assignments./
/Self-directed and motivated. Takes on a "need no reminders" attitude/
/Takes personal responsibility to facilitate multilevel problem resolution. Demonstrates a cooperative spirit that extends beyond immediate unit or department./
/Assists others in understanding how they contribute to the team, and the value of their work./
/Remains in control of his/her actions even in highly emotional and difficult circumstances. Is known for doing the "right" thing, even when it is not popular./
/Shares credit and recognition for a job well done/
/Facilitates conflict resolution by employing effective communication techniques. Uses an open and honest approach in all communication. Uses active listening during conversations./
/Employs critical thinking. Follows appropriate chain of command and communication channels. Utilizes chain of command in channeling suggestions or concerns to appropriate person. Follows up on issues as required./
/Promotes educational development of self and peers by supporting, presenting and/or organization in-services, or providing information at staff meetings./
/Demonstrates flexibility in scheduling shifts. Is willing to alter schedule to meet unit demand and hospital goals. Is willing to work extra in times of need./
/Creates a milieu that promotes positive team work on the unit and throughout the hospital./
/Uses time wisely; consistently completing assignments in a productive manner./
/Recognizes opportunities for process improvement and initiates steps to advance changes./
/Seeks clinical resources to facilitate patient care or health care management goals as required./
/Initiates chain of command to address performance issues of peers; delivers feedback to peers as required to assist in meeting the standard of care for the organization. Provides feedback into situations that may result in the Managers and/or Charge Registered Nurses(s) coaching, issuing corrective action and/or progressive discipline communication to other colleagues; feedback is provided in an effective and time sensitive manner./
/Demonstrates flexibility in scheduling shifts. Is willing to alter schedule to meet unit demand and hospital goals. Is willing to work extra in times of need./
/Creates a milieu that promotes positive team work on the unit and throughout the hospital./
/Uses time wisely; consistently completing assignments in a productive manner./
/Recognizes opportunities for process improvement and initiates steps to advance changes./
/Seeks clinical resources to facilitate patient care or health care management goals as required./
/Initiates chain of command to address performance issues of peers; delivers feedback to peers as required to assist in meeting the standard of care for the organization. Provides feedback into situations that may result in the Managers and/or Charge Registered Nurses(s) coaching, issuing corrective action and/or progressive discipline communication to other colleagues; feedback is provided in an effective and time sensitive manner./
_Resource Management:_
/Understands average length of stay (ALOS) for assigned population. Monitors and facilitates patient process/progress. Uses care maps to promote patient progress toward discharge. Ensures plan of care progresses appropriately/
/Ensures that admitted patients are admitted to the most appropriate unit to receive the care they require/
/Coordinates and integrates resources within the work group to meet objectives within expected timeframes./
/Delivery of care is cost effective and organized to meet healthcare objectives minimizing unnecessary delays that could prolong the length of stay./
/Completes assignments within the time frame established. Prioritizes work efficiently; anticipates changes in workload and modifies plan appropriately./
/Uses time wisely; consistently completing assignments in a productive manner./
/Demonstrates responsible resource utilization with medical supplies and medications. Enters patient charges, when appropriate, in an accurate and timely manner. Integrates a cost effective approach provision of patient care while maintaining quality as evidenced by minimization of waste and supplies/
/Recognizes opportunities for process improvement and initiates steps to advance changes./
/Seeks clinical resources to facilitate patient care or healthcare management goals as required./
/When not responding to codes, rapid responses and MEWS alerts, utilizes time efficiently:/ o /Sedation Nurse/ o /Procedure Nurse/ o /In house transport/ House Supervisor back up/ o /Clinical Resource/ o /Data Management/ o /Patient/Family Satisfaction feedback/ o /Core Measure review(s)/ o /Staff Education/feedback/
_Patient Care Management:_
/Actively participates in appropriate patient care management and level of care placement. /
/Triages and prioritizes multiple patient situations in a calm, organized and efficient manner./
/Displays problem-solving abilities and critical thinking skills./
/Maintains advanced skill requirements by performing and documenting the minimum requirements listed in the annual competency assessment/
/Independently initiates ACLS/PALS and BLS emergency guidelines as determined by patient condition./
/Designs education to meet patient/family needs, abilities and readiness to learn. Provides and documents education./
/Organizes daily plan of care to include patient/family preferences, interdisciplinary team's plan of care and organizational dynamics when possible to optimize the plan of care and meet discharge goals./
/Provides family or significant others with support to meet spiritual, emotional, educational, and discharge needs. Involves appropriate resources including community resources. Incorporates the use of case conferences to meet healthcare objectives./
/Is a patient advocate. Facilitates the patient's and/or families' understanding of the healthcare process. Represents the patient to the multidisciplinary healthcare team when the patient or other representative is unable to advocate for themselves./
/Patient care encompasses full scope of practice capabilities for self. Assist other in team in meeting practice standards./
/Ensures patient admission to the unit is appropriate and meets care level available./
/Facilitates appropriate transfer of patients to meet a higher or lower care level requirements./
/Consults appropriate resources, including but not limited to, the department of Case Management, Social Services, for inpatient and/or discharge issues./
/Coordinates discharge planning on admission to facilitate timely discharge. Ensures patient ready for discharge/transfer once criteria met./
/Utilizes standards of care and standards of practice for age specific population./
/Demonstrates excellent communication skills with patient, families, and other healthcare providers./
/Utilizes proactive approach to patient care/satisfaction. Implements patient advocate beeper for concerns/problems and assures follow through./
/Collaborates with other team members to provide a unified and coordinated approach to patient care prior to and during the rapid response and/or code./
Job: *Nursing - Professional
Title: RN Critical Care Response Team
Location: Nevada-Las Vegas-Southern Hills Hospital and Medical Center
Requisition ID: 08967-6641