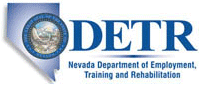 Job Information
UnitedHealth Group

RN Clinical Manager Las Vegas NV 3000 Sign On Bonus for External Candidates

in

Las Vegas

,

Nevada
There's an energy and excitement here, a shared mission to improve the lives of others as well as our own. Nursing here isn't for everybody. Instead of seeing a handful of patients each day, your work may affect millions for years to come. Ready for a new path? Start doing your life's best work.(sm)
Southwest Medical, part of OptumCare , is a multi - specialty group of physicians, Nurse Practitioners, and Physician Assistants consisting of over 300 providers, 21 medical health centers including six urgent care clinics, four convenient care centers, two lifestyle centers catering to older adults, an outpatient surgery center, home health, hospice and palliative care services, plus E - visits and online options via Now Clinic telemedicine technology. Southwest Medical offers patients compassion, innovation, and quality care throughout southern Nevada. Southwest Medical is headquartered in the greater Las Vegas, NV area.
This position provides daily clinical management and oversight of the Neighborhood program at OptumCare Nevada locations. Duties and responsibilities will include: Manage clinical operations of the Neighborhood program to ensure efficient quality, patient care coordination and outreach, ensure provider satisfaction, and staff education. Implement / maintain LEAN programs; provide support to the Case Managers, Social Workers, Registered Nurses and staff to maintain quality delivery of care. Provide leadership, direct patient care, ensure staff and operations meet audits and regulatory compliance, ensure Neighborhood metric goals are reached, assist in the capture and analysis of data related to department, and work collaboratively with the Adult Medicine department. Develop and implement plan of care based on assessment skills. Coordinate medical care with provider and appropriate team members. Demonstrates strong problem solving skills. Experience in responding to regulatory standards. Thorough knowledge of utilization management, case management and discharge planning required. Strong understanding of insurance products, benefits, coverage limitations, laws and regulations as it applies to the health plan.
Primary Responsibilities:
Consciously create a workplace culture that is consistent with the overall organizations' and that emphasizes the identified mission, vision, guiding principles, and values of the organization.

Assist coordination of patient care under the guidance of the care provider, act as liaison in person or by telephone for various insurance carriers, case management activities, home health, medical management and other healthcare partners and services as needed.

Promotes exemplary customer service to internal and external customers. Assists teams with duties included but not limited to triage/screening patients; patient ancillary visits; patient education; healthcare team appointments; follow up in the office or by telephone with patients for medical management of health condition.

Manages back office patient flow in collaboration with providers and support staff. Ensure staffing is maintained, resources are allocated adequately to meet the team(s) need to function efficiently and effectively. Communicate daily task assignments, staffing changes or shift in work requirements to help the team(s) complete work accurately and on time. Coach, mentor, and develop staff, including new employee onboarding, performance management and disciplinary action if needed.

Ensure staff develops patient centered treatment plans under the guidance of the care provider to avoid readmissions and evaluate transition of care needs at 30 days and coordinate transition to next level of case management or care coordination services.

Ensure staff and clinical operations meet audit and regulatory compliance, assist in the capture and analysis of data related to department, quality measures, policies and procedures, state and federal regulations, and/or standards of care. (i.e. PCMH, A3/Tier Reporting, Monthly Audits, Quarterly Back Office Audits)

Maintain, facilitate and promote organization/department protocols, processes, policies and standards to include but not limited to the following: Standard Rooming, 5S Exam rooms, New and Existing patient management, Medication Refills, and other specific protocols as signed by department head or designee.

Prepare reports and manages assigned projects related to the team(s) to include but not limited: Caseload, Readmission, Recapture, Cost Saving Analysis, Automated Referral, Tasking, Ancillary, Huddles, Staff time away from work (PTO, Sick, Training, etc.), Staff job assignment, and Scheduling.

Travel to Adult Medicine clinics as needed to partner with clinic manager peers

Demonstrated ability to resolve problems and think critically; ability to think quickly and act decisively

Other duties as assigned.
You'll be rewarded and recognized for your performance in an environment that will challenge you and give you clear direction on what it takes to succeed in your role as well as provide development for other roles you may be interested in.
Required Qualifications:
Current, unrestricted NV RN license or temporary NV RN license with the ability to obtain permanent NV RN license upon expiration of temporary NV RN license

3+ years of relevant nursing experience

2+ years of progressive Supervisory / Management experience in healthcare

3+ years of clinical experience in hospital setting or post - acute care with emphasis in case management and utilization management required

Comfortable working in tandem and collaborating with Physician Leadership

Microsoft Office proficiency (Word, Excel)

Experience using EMR

You will be provisioned with appropriate Personal Protective Equipment (PPE) and are required to perform this role with patients and members on site, as this is an essential function of this role.

Employees are requiredto screen for symptoms using the ProtectWell mobile app, Interactive Voice Response (i.e., entering your symptoms via phone system) or a similar UnitedHealth Group-approved symptom screener prior to entering the work site each day, in order to keep our work sites safe. Employees must comply with any state and local masking orders. In addition, when in a UnitedHealth Group building, employees are expected to wear a mask in areas where physical distancing cannot be attained.
Preferred Qualifications:
Subject matter expert to include but not limited to case management and SMA departments such as Referrals, Lifestyle Center, etc.

Proficient in EMR systems
Careers with Optum. Here's the idea. We built an entire organization around one giant objective; make health care work better for everyone. So when it comes to how we use the world's large accumulation of health-related information, or guide health and lifestyle choices or manage pharmacy benefits for millions, our first goal is to leap beyond the status quo and uncover new ways to serve. Optum, part of the UnitedHealth Group family of businesses, brings together some of the greatest minds and most advanced ideas on where health care has to go in order to reach its fullest potential. For you, that means working on high performance teams against sophisticated challenges that matter. Optum, incredible ideas in one incredible company and a singular opportunity to do your life's best work.(sm)
PLEASE NOTE The sign on bonus is only available to external candidates. Candidates who are currently working for a UnitedHealth Group, UnitedHealthcare or a related entity in a full time, part time, or per diem basis ("Internal Candidates") are not eligible to receive a sign on bonus.
Diversity creates a healthier atmosphere: UnitedHealth Group is an Equal Employment Opportunity/Affirmative Action employer and all qualified applicants will receive consideration for employment without regard to race, color, religion, sex, age, national origin, protected veteran status, disability status, sexual orientation, gender identity or expression, marital status, genetic information, or any other characteristic protected by law.
UnitedHealth Group is a drug - free workplace. Candidates are required to pass a drug test before beginning employment.
Job Keywords: RN Population Health Management, Senior RN Case Management, Supervisor Case Management, Supervisor Utilization Management, Lean Six Sigma, STARS/HEDIS, Outpatient Medicine Manager, Manager Ambulatory Care, Las Vegas, NV
UnitedHealth Group