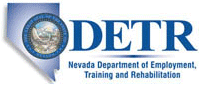 Job Information
Acrisure LLC

Remote Benefits Administration Specialist (Building Blocks For Business)

in

Las Vegas

,

Nevada
Building Blocks for Business is a Benefit Enrollment Firm and Voluntary Benefits Broker designed to help streamline HR administrative tasks for companies, no matter the size. Our customizable online virtual agent-assisted Benefits Administration System streamlines administrative paperwork to increase HR and company efficiency, in addition to having access to a highly intelligent HRIS and Onboarding System functionality.
We are excited to add to our team a Benefits Administration Specialist. In this role the (BASS) will perform the setup, configuration, customization and installation of the system(s) the client selected. The (BASS) takes the lead to request and collect data, documents and other information and create specifications that describe how the system will be implemented for the client.
Benefits Administration Software Specialist will follow established procedures to format, import client data, test and modify the Data(s) to ensure the appropriate software reflects the clients benefits, rates and employee information accurately.
Expected Outcomes Delivered by 6 weeks :
Complete and pass all carrier and vendor training/tests

Work in Agency Management System Workzone keeping all tasks and events current

Responsible to ensure your work ethic and written correspondence is conducted with the BBforB standards

Manages multiple detailed responsibilities simultaneously, under pressure and is flexible to changing priorities, anticipating needs and acting upon those needs

Understand the timeline for the Data build based off the scheduling calendar and/or the needs of the client

Skills/Activities to Deliver Outcomes :

Arrive at your workstation ready to work at your designated start time

Build all required Data(s) with accurate information

Send Implementation Guidelines ? Track & Follow-up the process of the implementation

Build the Data and create and send the enrollment guide at least 72 business hours in advance of enrollment time for new accounts and open enrollments. Backup for new hires and any other mid-year employee enrollments

Pull and send deductions/elections and any other required carrier and vendor reporting following new accounts and open enrollments. Back-up for new hire?s

Create, manage, update, and complete tasks in the Agency Management System

Correspond and actively communicate with carriers, vendors, customers, brokers and peer

Operate within enrollment compliance guidelines

Record all communication in Agency Management System. The notes should be thorough so that anyone who reads the notes clearly understands what took place

Data Administrator Responsibilities :

Properly educate brokers and clients on the software service(s) chosen

Data extraction and manipulation of various enrollment software configurations

Answer questions related to the software service(s) offered by BBforB as needed

Participate in mandatory training relating to BBforB software providers and Partnered Relationships with BBforB

Performs other duties as assigned

Read and retain knowledge of carriers and vendors offered through BBforB Includes but is not limited to products, websites, limitations, and being able to answer questions when working with carriers, vendors, brokers, and clients while being good stewards of BBforB

Expected Outcomes monitored weekly :

Workzone is consistently less than 10% past due

All software configurations and enrollment guides are completed within at least 72 business hours of groups enrollment or within specified timeframe

All service implementation tasks are followed-up within 24 to 48 business hours and prepared within 72 hours of enrollment or specified timeframe

Role based competencies :

Appreciates and likes standardized controls and policies

Likes specialized assignments or work

Enjoys a stable, predictable environment with steady work follow

Willing to pitch in and complete the task

Accurate fact finder

Learns quickly

Very patient in working with a wide variety of people

Critical thinking and problem solving ability

Seeks performance feedback from his/her manager and from others with whom he/she interacts on the job

Takes initiative

Takes time to communicate verbally, email or in person information completely and effectively

Excellent customer service

Follows through on commitments

Attention to detail

Work ethic is impeccable

Qualifications:

2 years? experience in software implementation and data extraction and manipulation is required

Insurance License a plus

Supplemental, Health and/or Ancillary Benefits background a plus