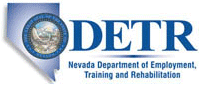 Job Information
HCA, Hospital Corporation of America

Registered Respiratory Therapist

in

Las Vegas

,

Nevada
Do you have a passion for healthcare and helping others? Do you enjoy working in a fast-paced, patient-centered environment? Jump-start your career in our Respiratory Therapy department. Submit your application today!
Our Respiratory Therapist teams are a committed, caring group of colleagues. We have a passion for creating positive patient interactions. If you are dedicated to caring for the well-being of others, this could be your next opportunity. We want your knowledge and expertise!
MountainView Hospitalis a state-of-the-art, full-service medical facility located in the heart of Northwest Las Vegas, one of the fastest growing areas in the valley. With a staff of more than 1,440 dedicated and talented employees, as well as more than 1,200 outstanding physicians at our 408-bed facility,MountainView Hospitalis recognized for high patient satisfaction and for providing quality and compassionate care to our community since 1996.
We can offer you a benefits package that will best suit your family's needs. You can choose from a variety of medical coverage plans that best your lifestyle. You also have the option to enroll in additional perks such as our matching 401k, medical and childcare flex spending accounts, life insurance, tuition reimbursement and student loan repayment programs.
Position: Registered Respiratory Therapist
The Respiratory Therapist assumes responsibility for providing therapeutic and diagnostic respiratory care services to patients ranging in ages from pediatric through geriatric. He/she adheres to Department Policies and Procedures in assessment, implementation, and evaluation of all Department respiratory care services.
If you are looking for an opportunity that provides satisfaction and personal growth, we encourage you to apply. We promptly review all applications. If you are highly qualified you will hear from one of our managers. Come unlock the possibilities and apply today!
We are an equal opportunity employer and value diversity at our company. We do not discriminate on the basis of race, religion, color, national origin, gender, sexual orientation, age, marital status, veteran status, or disability status.
Education: High School graduate or equivalent and graduate from a respiratory program required. * * License: License in Respiratory Care from Nevada Board of Medical Examiners. Current RRT certification with the National Board of Respiratory Therapy required. Nevada Blood Gas Technologist License or Blood Gas General Supervisor License within 60 days of hire date. BLS required. NRP required within 60 days of hire/transfer date. * * *Experience: * Clinical experience in an acute care facility or free-standing clinic preferred
Job: *Clinical Techs - CV Cath Lab Surg Vasc & Central Sterile
Title: Registered Respiratory Therapist
Location: Nevada-Las Vegas-MountainView Hospital
Requisition ID: 02270-12204