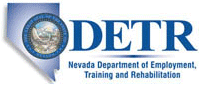 Job Information
CHEP

Regional HSE Supervisor (Field-Based Northwest U.S.)

in

Las Vegas

,

Nevada
Regional HSE Supervisor (Field-Based Northwest U.S.)
Job ID #:10448Location:USNVLas Vegas
Position Type:Regular Full-TimeEducation Required:Bachelors Degree
Experience Required:5 - 7 YearsRelocation Provided:No Relocation Offered
Job Category:Safety & Health & EnvironmentBrand:CHEP
Brambles companies, including CHEP, help move more goods to more people, in more places than any other organisation on earth. Our 330 million pallets, crates and containers are continuously in motion, forming the invisible backbone of the global supply chain and the world's biggest brands trust us to help them transport their goods more efficiently, sustainably and safely. As pioneers of the sharing economy, Brambles created one of the world's most sustainable logistics businesses through the share and reuse of its platforms under a model known as 'pooling'. Brambles primarily serves the fast-moving consumer goods (e.g. dry food, grocery, and health and personal care), fresh produce, beverage, retail and general manufacturing industries. The Group employs more than 10,000 people and operates in over 60 countries with its largest operations in North America and Western Europe. For further information, please visitwww.brambles.com
Brambles and CHEP provide you unparalleled opportunities to advance and accelerate your career. You'll be joining an international growth organization with a pioneering, circular business model. You'll be working for a company that is changing the way goods get to market. You'll become part of an efficient and collaborative global team making a real contribution to a smarter, more sustainable future. For more on how Brambles growth companies can accelerate your career, visithttps://careers.brambles.com/
Position Description
Position Purpose
Lead the HSE Team and work closely with operational personnel in the assigned region to give support and technical assistance for the implementation and administration of the Health, Safety and Environmental program and Employee HSE Training. This position reports directly to the Regional HSE Manager – HSE. This role is a key resource and provides functional direction and technical support to Plant Management teams in developing and implementing strategies to improve EHS performance, as well as compliance with Brambles/CHEP standards and other regulatory requirements.
Scope
Number of Countries: 2 (US and Canada)

Number of Locations: 4 offices, 21 service centers and 37 TPM
Major/Key Accountabilities
Lead the Regional HSE team to accomplish the following:
Develop and implement initiatives and programs designed to reduce injuries in 24 Brambles-operated sites and for all CHEP and Brambles field-based employees in North America. Total scope covers more about 2800 individuals employed by Brambles and contract employees supervised by Brambles employees.

Ensure plant equipment is designed to meet internal standards for safety and advocate for ongoing improvements to equipment and people safety through engineering controls.

Lead initiatives for site improvements to equipment guarding standards and the engineering of safer tools and machines.

Lead initiatives for identification and prioritization for risk through work station risk assessments.

Serve as mentor and trainer for plant managers and other key supply chain leaders in safety.

Assist sites in implementing a robust Safety Management System and provide support for corrective actions identified during internal and or external audits.

Apply Human and Organizational Performance principals through facilitation of the development and training of Learning Teams at the site level in support of the Safety Differently strategy.

Ensure that all applicable safety and environmental incidents are reported in a timely fashion, investigated properly, and classified and reported according to Brambles SOP and applicable governmental regulations. Generate and publish incident reports and alerts as necessary.

Drive improvements at the site based upon Gap Audit data, Leading safety indicators, internal audit findings, and workstation risk assessments.
Measures
Ongoing reduction of Brambles recordable incidents as measured by the Brambles Injury Frequency Rate (BIFR)

Ongoing reduction of First Aid Treatment incidents as measured by the First Aid Treatment Frequency Rate (FATFR) and Total Incident Frequency Rate (TIFR)

Ongoing improvement of Leading Indicator Score Cards for each location.

Proper management of assigned overhead budgets.

Timely implementation of assigned initiatives.
Authority/ Decision Making
Financial decision authority IAW to the Brambles approval matrix at the B3 level.

Hire for approved open positions and terminate any direct report in accordance with procedural requirements and legal limitations.

Determine and approve annual merit increases and bonus payments within the allocated funding.
Key contacts
Internal :
Sr. Director, Global HSE

Director, North America HSE

Other Regional HSE leaders

Senior supply chain leadership

Engineering team

Brambles Learning & Development
External:
Safety consultants and trainers

Regulatory agencies
Qualifications
Essential Qualifications:
Bachelor's degree or equivalent in safety or similar degree program or alternatively, 5 plus years of on the job experience in safety
Desirable Qualifications:
OSHA (or equivalent) certifications
Experience
5+ years of experience in a Safety role as an individual contributor and or manager of people.

5+ years of experience as a people manager, preferably including remote management of a geographically-dispersed team.
Skills and Knowledge
Intimate and detailed knowledge of Health, Safety and Environmental regulations in North America

Highly skilled in the use of the iCare EHS system

Skilled communicator, both oral and written, and able to present effectively at all levels in the organization
Languages
We're excited you're here to learn how we'll leverage our family of growth companies to accelerate your career. Brambles companies employ more than 14,500 people in over 60 countries, committed to connecting people to life's essentials, every day. Our people are shaping a smarter, more sustainable future by changing the way business makes, moves and sells goods in every corner of the world. We look forward to helping you become one of them.HTTPS://careers.brambles.com/
We are an Equal Opportunity Employer and we are committed to developing a diverse workforce in which everyone is treated fairly, with respect, and has the opportunity to contribute to business success while realizing his or her potential. This means harnessing the unique skills and experience that each individual brings and we do not discriminate against any employee or applicant for employment because of race, color, sex, age, national origin, religion, sexual orientation, gender identity, status as a veteran, and basis of disability or any other federal, state, or local protected class.
Individuals fraudulently misrepresenting themselves as [Brambles/CHEP/IFCO] representatives have scheduled interviews and offered fraudulent employment opportunities with the intent to commit identity theft or solicit money. [Brambles/CHEP/IFCO] never conducts interviews via online chat or requests money as a term of employment. If you have a question as to the legitimacy of an interview or job offer, please contact us at recruitment@brambles.com.