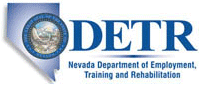 Job Information
Keolis Transit

Regional Controller

in

Las Vegas

,

Nevada
KEOLIS is hiring a Regional Controller for Nevada. Come grow your career with us!
Role Title
Regional Controller - Nevada
Manager
General Manager, Las Vegas Operation
Manager-once-Removed
KTA CEO
Location
Las Vegas and Reno
Role purpose:
As a key member of the local management team, provide leadership and coordination of all accounting functions for the Las Vegas and Reno Transit operations, including strategic planning, profitability analysis, and financial controls. Responsible for application of accounting principles, practices, and procedures as well as month end close, financial reporting, and budgeting. Prepare critical financial analysis and present findings and recommendations to local and corporate management. Ensure company accounting procedures conform to generally accepted accounting principles and are compliant with best practices internal control procedures.
Skills
Knowledge and Experience
Thorough knowledge of budgets, payroll, invoicing, billing and

Inspirational and motivational leader

Work well as part of a team

Possess excellent communication, interpersonal and decision making skills

Will be fluent in English with excellent written and verbal communication skills

Must be customer-focused with the ability to inspire your team with commitment and enthusiasm

Will have the ability to identify and solve problems in a structured and analytical way

Must be legally entitled to live and work in United States of America.

Must have experience in dealing with Clients and various stakeholders such as

Excellent written and verbal communication skills; Ability to work across departments

Strong attention to detail and excellent organizational skills a must

Ability to manage employees, while multi-tasking large projects

Demonstrated analytical and problem-solving skills

Ability to thrive in a fast-paced team environment

Minimum 5 years as a controller or financial manager in a large, multi-million dollar organization.

Management experience in including profit/ loss responsibility, payroll, general financial accountability

Bachelor's degree in Accounting or Finance required

Must be proficient in Microsoft Office Suite, with an emphasis on Excel

Proficiency with accounting software; Microsoft Dynamics and Sage 100 a plus

Experience with a software system implementation a plus
Key Accountabilities:
Economic Performance
Accountable for economic performance – budget setting, monitoring and working with leadership to take corrective actions as necessary to ensure objectives are met

Deliver financial requirements for account payable, client billing, payroll, monthly analysis and reporting in a timely and accurate manner, and in accordance with policy and process.

Monitor and manage costs of the organization to ensure delivery against the authorized budget.

Drive financial improvement across key drivers of performance:

Drive the critical link between labor performance and financial performance, ensuring a strong understanding and alignment of the operational decisions to our financial performance – without compromising safety, operational performance and employee engagement

Ensure any opportunities for procurement initiatives have been explored and deliver

Monitor and drive improvement in the organizational claims management, ensuring best value for money is achieved within the context of the organization's safety performance

Improve financial performance of the business in a sustainable manner

Drive the monthly reporting for the location and provide a comprehensive analysis of the monthly business performance to the location GM, the Exec team and the client when necessary. The Controller will also assist in the monthly rolling forecast and the annual budgeting process for the location
Operational Excellence
Provide accurate and timely billing to clients

Supervise the GL, AR, AP and fixed assets activities on a daily basis

Perform monthly billing

Review and monitor internal controls on a daily basis

Responsible for the accurate and timely financial monthly and year end reporting in compliance with GAAP

Supervise the month-end closing process

Produce monthly reporting and meaningful analysis (Actual vs Budget, vs Prior Month/Year, etc.)

Drive KPI review and expense analytics

Instill a culture of continuous process improvement

Oversee daily administrative functions of the finance department and ensures efficient and consistent operation with Accounts Payable and Payroll for 1000+ employees

Train, develop and direct duties of payroll and AP staff

Prepare and submit accurate and timely client invoices on a monthly basis

Monitor and analyze monthly operating results against budget

Identify and recommend opportunities to improve profitability

Preform price analyses and prepare recommended price adjustments

Ensure internal and external policy compliance

Manage the preparation of financial forecasts

Work with department managers to develop budgets and strategic business plans for the operation

Establish and implement short-and-long-range departmental goals, objectives, policies, and operating procedures

Recommend benchmarks for measuring the financial operating performance of departments

Design, establish, and maintain an organizational structure and staffing to effectively accomplish the department's goals and objectives

Work safely as well as identify and report any safety hazards immediately.

Maintain good housekeeping in personal area and all common areas.

Other duties as assigned.
Work Environment:
The work environment characteristics described here are representative of those an employee encounters while performing the essential functions of thisjob. Reasonable accommodations may be made to enable individuals with disabilities to perform the essential functions.
Generally works inside air-conditioned office; Occasional walks outside in extreme weather (hot/cold); May sit for over six hours a day; High volume use of telephone and computer keyboard/monitor for over six hours a day.
Tools and equipment:
Computer, phone, copier, scanner and fax.
Physical Demands:
The physical demands described here are representative of those that must be met by an employee to successfully perform the essential functions of this job.
They include frequent sitting, standing, walking and frequent use of a keyboard and computer monitor. Regular use of the telephone and e-mail for communication is essential.
Additional Statements
Drug and alcohol screening: Employment contingent upon passing pre-employment drug and alcohol screen. Also, contingent upon receiving a favorable background check. Must pass a physical examination.
Safety commitment: Safety is a way of life at Keolis. By placing safety first, we ensure the wellbeing of our employees, customers, and communities. Together we can become the most successful transportation company in the world.
Environmental commitment: Keolis is committed to protecting the environment by minimizing the impact of operations to our people and the communities in which we operate.
EEO statement: Our policy is to afford Equal Employment Opportunity to qualified individuals regardless of their race, color, sex, religion, age, creed, marital status, national origin, ancestry, physical or mental disability, sexual orientation, or gender identification. We maintain a drug-free workplace and perform pre-employment substance abuse testing.
Disclaimer and closing statement: The above statements are intended to describe the general nature and level of work performed by employees assigned to this classification. They are not intended to be construed as an exhaustive list of all responsibilities, duties, and skills required of employees assigned to this job. Keolis is committed to offering our employees competitive compensation and benefits, opportunities for development and growth throughout an exciting and rewarding career, and the safest work environment possible