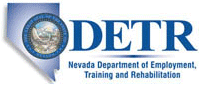 Job Information
MV Transportation

Quality Assurance Monitor

in

Las Vegas

,

Nevada
Job Description
MV Transportation is seeking a Quality Assurance Monitor to support the collection, maintenance, analysis, and reporting of audit data from various MV service Providers.
Responsibilities:
Periodic or unscheduled monitoring of the performance of MV Provider contracted services based upon established Quality Assurance plan and Contract standards.
Data collection activities, processes, and procedures of various MV departments and Service Providers.
Track contract tasks to ensure completion. Keep detail record of Providers performance.
Track and monitor open quality findings and discrepancies and ensure corrective actions. Prepare accurate and concise checklists to include deficiencies and findings.
Assist in preparing administrative, compliance, and numerous ad-hoc reports for presentation to internal and external customers.
Support the generation statistical reports, presentations, graphics, forms, and other documents to communicate Quality information.
Assist in monitoring Reservations, Dispatch and Accounting activities for Quality Assurance.
Respond to internal and external requests for Provider and operational data.
Perform other duties or projects of similar nature and level as assigned.
Talent Requirements
Education and Experience: (any equivalent combination of education and experience)
High School Diploma or equivalent
Minimum of two (2) years of professional experience, preferably in public transportation or similar environment
Knowledge:
Modern office methods, procedures, and use of computer equipment
Microsoft Office suite including Word, Excel, Outlook, and PowerPoint
Ability:
Work independently to perform a variety of functions while working in a dynamic environment with changing priorities to meet established deadlines
Demonstrate analytical skill
Establish cooperative working relationships and communicate effectively with internal and external staff, both verbally and in writing
Exhibit problem-solving skills and exceptional customer service
Has the desire to care for the organization's well-being and for the co-workers he/she interacts with
Be open to collaborate and work in a team-oriented and helping environment
Possess a positive attitude, and ability to practice good judgement, while open to receiving/providing feedback
Foster a culture that values critical thinking and problem solving; and encourages constructive feedback and engagement
MV Transportation is committed to as policy of Equal Employment Opportunity and will not discriminate against an applicant or employee on the basis of race, color, religion, creed, national origin or ancestry, sex, physical or mental disability, veteran or military status, genetic information or any other legally recognized protected basis under federal, state or local laws, regulations or ordinances. The information collected by this application is solely to determine suitability for employment, verify identity and maintain employment statistics on applicants.
Where permissible under applicable state and local law, applicants may be subject to a pre-employment drug test and background check after receiving a conditional offer of employment.
Employee Type: Full-Time
Location: Las Vegas, NV
Job Type: OtherQA - Quality ControlTransportation
Experience: Not Specified
Date Posted: 22/3/2021