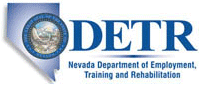 Job Information
Purfoods

Quality Assurance & Food Safety Specialist - SQF Practitioner

in

Las Vegas

,

Nevada
The SQF Practitioner is responsible for implementation and maintenance of the SQF System and maintenance of quality assurance and food safety initiatives. The SQF Practitioner provides servant leadership to the Las Vegas, Nevada Fulfillment Center. This position reports directly to the Food Safety & Quality Systems Manager.
Provides system guidance for SQF systems, food safety plans, quality programs, including implementation, staff training and documentation

Provide facility food safety and quality leadership

Provide communication between food safety and operations which includes sanitation and working on special projects

Update SQF systems and food safety plans as requirements/rules and product lines and ingredient changes occur

Assist with annual SQF system and food safety plan reassessment

Assure programs, policies and procedures are compliant and kept current

Liaison to regulatory, customer, internal and 3rd party audits

Perform internal audits (GMPs, Glass & Brittle Plastic, Pest Control, Food Defense, Allergen Control, Label Verification, Receiving, etc.)

Maintain current library for all GMPs, SOPs, and SSOPs; manage GMP training and refresher training

Perform other duties as assigned by the Tech Services Team

Work in conjunction with the facility manager

Experience in a supervisor role in food storage and distribution or food manufacturing

Excellent knowledge of HACCP & HARPC and experience in implementation of Food Safety Management Plans

Certification by recognized HACCP training provider (Meat, Poultry)

Working knowledge of regulations and guidelines imposed upon meat & poultry operations by federal and state agencies and authorities required

Working knowledge of FDA regulations and guidelines

Undergraduate in Food Science, Microbiology, or Meat Science or similar

PCQI certification required

GFSI training required (SQF, BRC, FSSC 22000, etc.)

Experience in internal auditing (GMPs)

Comfortable working independently

Effective communication skills and able to persuasively and passionately communicate needs for continuous improvement in food safety & quality

Skills/knowledge of Microsoft Office and other computer programs

Ability to communicate in English orally and in writing with coworkers, regulatory officials, and plant management

Ability and desire to lead multiple projects in a fast-paced environment

Initiative and ability to work as part of a team

Excellent organization and decision-making skills

Regularly required to use hands to feel, grab, or operate objects, tools, and controls while reaching with hands and arms

Frequently required to stand, communicate, and listen.

Occasionally required to walk, stoop, kneel or crouch.

Occasionally lift and/or move up to 50 pounds.

Visual perception to perform job including peripheral vision, depth perception, and the ability to adjust focus.

Able to perform repetitive movements

Able to work in variable temperatures (cold/hot)
Mom's Meals is a home-delivered meal service providing fully prepared, refrigerated meal solutions direct to homes nationwide for over 18 years. We provide seniors, patients recovering post-discharge and those managing a chronic condition with tailored nutrition solutions to manage their specific needs. If you are passionate about the well-being of others and have a strong sense of community, Mom's Meals could be the place for you! We are a family operated business looking for fun, compassionate, and friendly people who want to make a difference in the lives of others.
Mom's Meals complies with all applicable federal and state non-discrimination laws. All qualified applicants shall receive consideration for employment without regards to race, religion, national origin, ancestry, color, gender, age, disability, sexual orientation or military status.
ID: 2021-2522
External Company Name: Mom's Meals, a PurFoods Company
External Company URL: https://www.momsmeals.com/careers
Street: 2815 W. Capovilla Avenue , NV