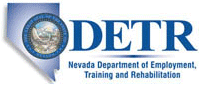 Job Information
Ryder System

Proposal Content Coordinator

in

Las Vegas

,

Nevada
Job Seekers can review the Job Applicant Privacy Policy by clicking HERE. at https://ryder.com/job-applicant-privacy-policy
You are the driving force behind our company.
Start your career with Ryder today!
Summary
The Proposal Solutions and Client Strategy Specialist is a critical role for the Supply Chain Solutions (SCS) and Dedicated Transportation Solutions (DTS) Sales and Solutions organizations requiring a strategic and independent thinker who can clearly articulate all of Ryder's products, services, and solutions to work with senior sales, engineering and solutions leadership to differentiate Ryder and our value proposition as the preferred provider of SCS/DTS services for Proposal Responses.
This position will be responsible for the proposals respond of: RFPs, RFQ, RFIs, from the SCS/DTS sales, engineering and solutions team, manage the pursuit responses. This individual will work with the Solutions Manager to capture and develop Ryder's solution strategy, build and manage the proposal development & review process, ensure RFP requirements are met and comply with submission guidelines, supervise proposal production & prospect packaging, and communicate with the pursuit team to track award status in an effort to secure competitive business more effectively, efficiently and consistently.
This role will require a candidate that can write technical customer-focused proactive proposals, work with cross-functional team members and manage customer related presentations. The ideal candidate will have worked with a sales organization and have experience managing customer visits, building internal briefs and customer presentation material including but not limited to proposal development and production activities. The ideal candidate would also have experience with a content management system or a similar software platform to archive and manage the content they are developing.
This role requires an individual with excellent communication skills that can work and coordinate activities with a national sales team and have the ability to write technical documents, copy review, presentation builds, production management and archiving responsibilities of all proposal material associated with large customer activity. This position will also be charged with authoring content management needs to develop a compelling and flawless customer experience by clearly understanding the customer objectives and translating those requirements into an engaging, customer-ready document or experience. This role contributes and directly impacts sales pursuits quoting new business and directly affects the salespersons ability to secure business with the customer. The solutions specialist will be tasked with working with senior leadership to articulate the pursuit objectives, build internal briefs based on prospect/client intelligence, query our CRM for account history & data mining, and provide strategic coordination as the "main focal point for all activities associated to the proposal process.
Essential Functions
Proposal Related Responsibilities:Specifically, the Proposal Solutions and Client Strategy Specialist will be responsible for enforcing the capture plan process, proposal development, and the daily team management of the pursuit activities. The Solutions Specialist identifies the opportunities associated to the RFP, assesses the environment and implements the winning strategies oriented at resolving the customers' business needs. This individual will develop the SWOT analysis, expected approach and strategy, customer issues and hot buttons, key requirements, deliverables and deadlines. In summary, the proposal responsibilities will include:• Use the capture plan process to capture proposal requirements and build out the proposal response• Complete an integrated solution worksheet and compliance matrix• Gain and maintain senior proposal management approval• Assign specific measurable objectives, schedule completion dates for subject matter expects• Establish regular reviews to check progress, resolve conflicts, obtain feedback, make adjustments, and reevaluate the pursuit and bid decision with senior sales leadershipDirect and oversee the capture and proposal plan process including team management will be the primary responsibility of the Solutions Specialist. The Daily team management of the pursuit process will also require this individual to:• Prepare and enforce the proposal management plan• Identify discriminators to position Ryder accordingly ( features, advantages, benefits)• Define and document solution strategy• Manage contributors and their respective content• Conduct status calls to review responses• Manage the submission process• Manage proposal related efforts including content builds, copy-writing, proofing, archiving, version control and general content management of proposal material needed to position all of the sales pursuits with differentiators to win the business.• Upload and maintain proposal content and related material to our content management library• Edit and conduct quality control, content updates and version control on content leveraged by the sales organization for both visit and proposal response• Perform desktop publishing activities, graphics (e.g., organization charts and process flow diagrams) and other graphics needed to manage the pursuit process.

Business Intelligence / Customer Information Analytics• Leverage multiple websites (Hoovers, Dunn & Bradstreet, Fleetseek, LinkedIn, Data.com, Google) to build customer and prospect profiles and customized internal briefs for leadership review for both proposal responses and customer visits in an effort to position Ryder as the preferred provider of transportation related solutions.• Work with Marketing's Executive Sponsor program to build a comprehensive customer bio that incorporates both the internal brief and executive sponsor program to build one view of the customer. This view will include:o Customers footprint with Ryder ( FMS,SCS,DTS)o Parent and Subsidiary relationships with Ryder System, Inc.o Merger and Acquisition studies between companies

Content Management• Leverage the self-service library in salesforce.com to categorize, manage, update, archive and delete expired content used by the FMS sales organization with their customers and prospects• Maintaining version control of generic content and update slides to be repurposed by the entire proposal team for other proposal related content when needed.• Maintains quality results by using templates; following proposal-writing standards including readability, consistency, and tone; maintaining HQ visit databases where all presentation material is archived for future reference.• Upload and maintain HQ visit and proposal content and related material to our content management library• Update capability presentations, brochures, case studies, testimonials and other customer facing content for sales distribution
Additional Responsibilities
Performs other duties as assigned
Skills and Abilities
Strong attention to detail, be highly organized, and have the ability to enforce version control

Independent and strategic thinker

Can work well both autonomously and with cross functional teams

Ability to prioritize tasks as needed to accomplish assigned tasks

Proficient with Microsoft Office Suite( PowerPoint , Word, Excel )

Proficient with Adobe Pro Suite (preferred)

Experience with InDesign software( graphic design experience a plus)

Experience supporting large sales organizations (preferred)

Experience with using and updating a content management system
Qualifications
Bachelor's degree preferred in Supply Chain/Logistics, business marketing, journalism, English, communications or similar

Three (3) years or more in authoring critical customer facing content for proposal related responses required

Three (3) years or more in working directly with a large sales organization ( > 30 sales reps) preferred

Three (3) years or more working with a content management system or similar, and experience with version control and content updates associated with the content management. required

Three (3) years or more in working with some type of sales automation software platform like a salesforce.com, SAVO, PMAPS, Qvidian ( or similar) preferred

Other Association of Proposal Management Professionals (APMP) Certification a Plus
Travel
1-10%
DOT Regulated
No
#FB
#li-post
#INDexempt
Job Category
Supply Chain
Ryder is proud to be an Equal Opportunity Employer and Drug Free workplace. All qualified applicants will receive consideration for employment without regard to race, religion, color, national origin, sex, sexual orientation, gender identity, age, status as a protected veteran, among other things, or status as a qualified individual with disability.
Job Seekers can review the Job Applicant Privacy Policy by clicking HERE. at https://ryder.com/job-applicant-privacy-policy
Ryder operates behind the scenes, managing critical fleet, transportation and supply chain functions for over 50,000 customers, many of which make the products that consumers use every day. When you choose Ryder, you get access to industry-leading technology, one of North America's largest fleet of trucks, an expansive infrastructure of maintenance facilities and warehouses, and some of the most talented people in the industry.
#wd
Ryder System