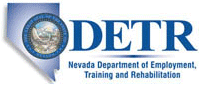 Job Information
Las Vegas Sands Corp.

Project Manager - Cyber Security

in

Las Vegas

,

Nevada
Project Manager - Cyber Security
Apply now »
Apply now
× Apply for Job
×
×
×
Enter your email to apply
Date: Apr 3, 2021
Location: Las Vegas, Nevada, US
Company: Las Vegas Sands Corp.
Position Overview
The primary responsibility of the Project Manager – Cyber Security is to work closely with the CISO and cyber security architects, engineers, IT team leads and SMEs at all US properties and with all levels of management to ensure that Cyber Security Services are provided as outlined in the contracts and Statements of Work with selected vendors. The role also will work closely and in coordination with the Property PMO teams and will be expected to meet with partners and customers as needed; provide regular status summaries and reports to management. This role reports to the Director of Cyber Security. All duties are to be performed in accordance with departmental and Las Vegas Sands Corp.'s policies, practices, and procedures.
Essential Duties & Responsibilities
Responsible for the overall management of specific tasks and insuring that the technical solutions and schedules in delivery orders are implemented in a timely manner

The PM shall be responsible for monitoring appropriate staffing levels and competent personnel to

perform assigned activities as per the SOW

The PM will ensure all contractors meet the requirements of the SOW for experience, education, and certifications for the position on the contract they are working

The PM shall be the primary point of contact for LVSC on all cyber security contract and contractor issues and will keep the Corporate Director of Cyber Security Project Management informed of all issues

The PM shall ensure that all cyber security project personnel are keeping property IT staff and leadership informed of all contractor activities and status

The PM shall work with the property IT staff and leadership in developing project plans, project schedules and work plans, and will hold project contract staff accountable for results

The Project Manager assists the PMO Team in working with the vendors, cyber security teams, and property IT teams

The Project Manager will keep the PMO team informed of personnel performance, requirements, departures, and arrivals on task

This individual is responsible for all cyber security contractor personnel/team members and sub-contractors assigned to the contract and shall be able to establish and change work schedules based on Property IT workload requirements. The PM shall coordinate and deliver monthly status and financial reporting

The Project Manager will keep the CISO informed of project status, requirements, plans, and schedule, as needed

Manage security system integration and development efforts

Ensure that all phases of support, including installation, upgrades, and configuration issues are properly coordinated, tracked, monitored and resolved

Manage all aspects of both the contract vehicle and awarded multiple task orders to include cost, schedule, staffing, and technical performance

Safety is an essential function of this job.

Consistent and regular attendance is an essential function of this job.

Performs other related duties as assigned.
Company Standards of Conduct
All Las Vegas Sands Corp. Team Members are expected to conduct and carry themselves in a professional manner at all times. Team Members are required to observe the Company's standards, work requirements and rules of conduct.
Minimum Qualifications
21 years of age.

Proof of authorization to work in the United States

Bachelor's degree in related field of Computer Science / Information Science preferred or equivalent work experience

Must be able to obtain and maintain Nevada Gaming Control Board registration and any other certification or license, as required by law or policy.

A minimum of three (3) years' experience managing Security and/or Technical projects, including experience managing large programs with multiple subcontractors

Experience with Cyber Security related technologies and large enterprise implementations is desired

Experience with project scheduling and budgeting

IT or Security related education and/or certifications is preferred

Certified Program Management Professional (PMP) or other program management certification is desired

Must possess strong and demonstrated organizational, communication, and negotiation skills

Must be able to lead multi-disciplined project teams through a project lifecycle (planning-development-implementation-closeout)

Must possess demonstrated knowledge in project funding packages, detailed project plans, project risk identification and mitigating strategies

Must be proficient and effective in the development and presentation of project related material at all levels of the organization (e.g. Executive Management, Senior Property Management, key Stakeholders, Peers and Individual Contributors)

Must be able to demonstrate field presence during the planning and installation phases of the project

Maintain a professional, neat and well-groomed appearance adhering to Company standards.

Strong interpersonal skills with the ability to communicate effectively with guests and other Team Members of different backgrounds and levels of experience.

Must be able to work varied shifts, including nights, weekends and holidays.
Physical Requirements
Must be able to:
Physically access all areas of the property and drive areas with or without a reasonable accommodation.

Maintain composure under pressure and consistently meet deadlines with internal and external customers and contacts.

Ability to interact appropriately and effectively with guests, management, other team members, and outside contacts.

Ability for prolonged periods of time to walk, stand, stretch, bend and kneel.

Work in a fast-paced and busy environment.

Work indoors and be exposed to various environmental factors such as, but not limited to, CRT, noise, dust, and cigarette smoke.

Travel off property when representing the company.