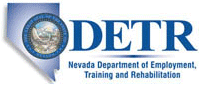 Job Information
Brightline

Project Controls Engineer/Estimator

in

Las Vegas

,

Nevada
Development & Constructio

SREST01833
Full-Time
Las Vegas, NV, USA
Description
This role requires proficiency in multiple disciplines within project controls, including schedule, cost and estimating. This is program, level role based in our Las Vegas office. The Project Controls Engineer will support the various project management teams in the implementation of control systems for the project addressing schedule, cost, risk and document management. This position will report to the VP of Controls.
Essential Job Functions:
Develop comprehensive understanding of the form of Construction Contract, particularly with respect to cost and schedule requirements.
Supporting the VP of Project Controls and Master Scheduler in development and consistent implementation of a common project controls reporting and analysis.
Review and analysis of the contractor's schedule of values against progress payments and report variance and irregularities.
Implementing a process for contractor-driven CPM scheduling across the program. Evaluation of the initial baseline schedule, monthly updates, re-baselines, recovery schedules.
Provide analysis of contractor estimates and request for change.
Reporting of monthly schedule and cost metrics to senior management
Coordination with project management staff in the implementation, management and reporting of project budget performance
Performing detailed financial forecasting as requested by senior management.
Support change management on the project and implementing across all Contracts.
Providing review of Time Impact Analysis ("TIA") submitted by the contractor(s) in support of requests for time adjustments, review and analysis of claims for adjustment and assistance in defense strategies and responses to such requests.
We are a new business model – agile and evolving. The job description isn't meant to be a complete list of your qualifications or all the things you'll do.
Qualifications:
BS in Civil Engineering, Construction Engineering, Construction Management or related field.
Minimum of 10 years' experience in project controls on complex multidisciplinary heavy/civil construction or rail projects.
Comprehensive working proficiency with Microsoft Office software
Comprehensive working proficiency Primavera P6 CPM scheduling software.
Demonstrated expertise CPM scheduling for civil construction projects
Demonstrated expertise in job cost management and project cost accounting processes.
Demonstrated experience in the development and/or analysis of cost and schedule impact claims on major civil construction projects.
Heavy/civil construction takeoff and estimating experience.
Proficiency with HCSS Heavy Bid estimating software or equivalent.
NOTE: JOB DESCRIPTION IS SUBJECT TO CHANGE BASED ON BUSINESS NECESSITY.
Brightline Management, LLC is an Equal Opportunity Employer. In compliance with the Americans with Disabilities Act, Brightline Management, LLC will provide reasonable accommodations to qualified individuals with disabilities and encourages both prospective and current employees to discuss potential accommodations with the employer.
Posted: November 10, 2020