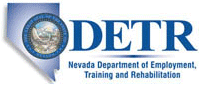 Job Information
Veterans Affairs, Veterans Health Administration

Podiatrist (Palliative/Wound Care)

in

Las Vegas

,

Nevada
Summary
VA Southern Nevada Healthcare System is seeking a full-time Physician-Podiatrist (Palliative/Wound Care) to join a large and expanding Surgery Department.
Responsibilities
Duties and Responsibilities Include: Conduct a comprehensive history and physical focused on the foot and ankle Evaluate patients requiring nail/callus debridement, wound debridement, and palliative wound care (diabetic-related wounds, surgical incisions, and pressure ulcers) Manage the Podiatry Nail/Callus Clinic and supervise assigned nail/health technicians Order and interpret lab results for treatment of pressure ulcers and diabetic-related wounds that include, but are not limited to complete blood count, metabolic profile, sedimentation rate, cholesterol, triglyceride, pre-albumin, PT, PTT, INR, wound culture, wound biopsy, deep tissue sample, Doppler studies, and ABIs Prescribe pharmaceuticals for treatment of podiatry patients that include, but are not limited to antibiotics, antifungals, topical steroids, topical gels for pain control, and vitamins Order and manage foot/ankle offloading modalities to include, but not limited to total contact casts, custom molded orthotics, CAM boots, CROW boots, and diabetic shoes Utilize advanced wound products, wound grafts, and compression dressings when indicated for specific foot and ankle conditions Review and assess outpatient podiatry, inpatient podiatry, and TelePodiatry consults Recognize and refer surgical emergencies appropriately and in a timely manner 1 week of call per month (will have back-up coverage by a podiatric surgeon for trauma/emergent OR procedures) Work Schedule: Monday-Friday, 7:30 am - 4:00 pm
Financial Disclosure Report: Not required
Requirements
Conditions of Employment
Qualifications
Applicants pending the completion of educational or certification/licensure requirements may be referred and tentatively selected but may not be hired until all requirements are met. Basic Requirements: United States Citizenship: Non-citizens may only be appointed when it is not possible to recruit qualified citizens in accordance with VA Policy. Degree of doctor of podiatric medicine or an equivalent degree resulting from a course of education in podiatric medicine and surgery. The degree must have been obtained from one of the schools approved by the Department of Veterans Affairs for the year in which the course of study was completed. Current, full and unrestricted license to practice medicine or surgery in a State, Territory, or Commonwealth of the United States, or in the District of Columbia. Completion of residency training, or its equivalent, approved by the Secretary of Veterans Affairs in an accredited core specialty training program leading to eligibility for board certification. Proficiency in spoken and written English. Physical requirements outlined below. BLS Certification. Preferred Qualifications: BLS certification required Wound certification preferred, but not required Board certification preferred, but not required Strong knowledge base of HIPAA and OSHA required Strong interpersonal communication skills, both verbal and written Patient, compassionate nature Ability to operate as part of a team, alongside physicians, nurses, and podiatry health/nail technicians Proficiency in medical instruments and equipment Must be familiar with the electronic health record charting system Prescriptive authorization required Disease prevention knowledge required Reference: VA Regulations, specifically VA Handbook 5005, Part II, Appendix G-2 Physician Qualification Standard. This can be found in the local Human Resources Office. Physical Requirements: Moderate lifting, 15-44 pounds Light carrying, under 15 pounds Use of fingers Both hands required Ability for rapid mental and muscular coordination simultaneously Near vision correctable at 13" to 16" to Jaeger 1 to 4 Specific visual requirement 20/50 one, 20/100 other Ability to distinguish basic colors Hearing (aid may be permitted) Specific hearing requirements near conversational voice Working with hands in water Working closely with others Working alone
Education
Note: Only education or degrees recognized by the U.S. Department of Education from accredited colleges, universities, schools, or institutions may be used to qualify for Federal employment. You can verify your education here: http://ope.ed.gov/accreditation/. If you are using foreign education to meet qualification requirements, you must send a Certificate of Foreign Equivalency with your transcript in order to receive credit for that education. For further information, visit: http://www.ed.gov/about/offices/list/ous/international/usnei/us/edlite-visitus-forrecog.html.
Additional Information
VA offers a comprehensive benefits package. This link provides an overview of the benefits associated with a VA practice: VHA Physician Brochure. Annual leave shall accrue for full-time physicians at the rate of eight (8) hours per biweekly pay period. This job opportunity announcement may be used to fill additional vacancies. It is the policy of the VA to not deny employment to those that have faced financial hardships or periods of unemployment. This position is in the Excepted Service and does not confer competitive status. VA encourages persons with disabilities to apply. The health-related positions in VA are covered by Title 38, and are not covered by the Schedule A excepted appointment authority. Veterans and Transitioning Service Members: Please visit the VA for Vets site for career-search tools for Veterans seeking employment at VA, career development services for our existing Veterans, and coaching and reintegration support for military service members. If you are unable to apply online view the following link for information regarding an Alternate Application.