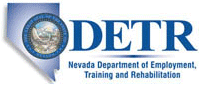 Job Information
Desert Radiologists

Physician Scheduler

in

Las Vegas

,

Nevada
Physician Scheduler
2020 Palomino Lane, Las Vegas, NV 89106, 2020 Palomino Lane Suite 100, Las Vegas, Nevada, United States of AmericaReq #1250
Monday, March 15, 2021
Desert Radiologyis seeking a Physician Scheduler for our QGenda scheduling program. This individual will use our QGenda system to schedule physicians and support any general administrative duties or projects that may also be assigned and that will support the local practice activities in support of the practice Physicians.
POSITION DUTIES AND RESPONSIBILITIES
Perform as administrative liaison between lead Physician (radiologist) scheduler and remaining physicians in the practice.

Ability to manipulate and configure QGenda parameters to maximize efficiency and functionality of the platform.

Ability to utilize and leverage features such as auto scheduling

Ability to troubleshoot and work with QGenda account manager to resolve system issues

Responsible for creating physicians' schedule for specific locations

Facilitate and approve schedule switches between physicians

Ongoing contact of physicians to assist in filling any open shifts in a timely manner with a high degree of customer service

Arrange emergency coverage, as well as coverage for conferences/meetings for physicians, as needed or in the event of a no call/no show

Update emergency call lists as needed

Communicate with physicians regarding changes/updates in scheduling protocol

Determine when to recognize and therefore escalate a staffing crisis within a contract

Generate reports from QGenda maintaining proper and equitable distribution of assignments amongst the Radiologists insuring that all physicians are sharing equitably in coverage and assigned duties.

Proactive and independent physician communication to resolve capacity/coverage needs.

Effectively communicate and manage communications insuring timely responses are generated regarding all scheduling matters and scheduling changes. These communications are for internal and external purposes to insure all necessary parties are aware of planned coverages and shift assignments

Assists with the development and maintenance of scheduling templates and processes

Provide monthly reporting regarding data and statistics for each Physician summarizing Shifts Worked, Shifts Off, Extra Shifts Worked, Extra Compensation Earned, Comp Days accrued as well as any other ad hoc reports that may be needed and requested

Maintain frequent communication with local and/or regional Directors to ensure awareness of staffing requirements, changes and future goals

May act as point of contact for out-of-office scheduling; correspondence of events/appearances/conferences

Other duties as assigned.
DESIRED PROFESSIONAL SKILLS AND EXPERIENCE
This position calls for a highly organized individual as their role will require self-direction, flexibility, and a capacity to give and receive feedback graciously. The Physician Scheduler should possess the following professional qualifications and personal attributes:
Strong communication and interpersonal skills, organizational expertise, and excellent grammar/proofreading skills

Must be able to adhere to the highest degree of professional standards and strict confidentiality in matters that require discretion

Must be able to multi-task, prioritize workloads, meet deadlines, and interact effectively

Ability to deal with ambiguity and last minute requests

Proven planning, prioritizing and time management skills are required

Ability to quickly build trusting relationships, gain credibility, and partner with leaders and peers to effectively support physicians

Strong attention to detail is highly important for this position

Strong technical skills, including both PC and Mac proficiency with comprehensive knowledge of MS Office

Exemplary organizational, planning, and time management skills

Strong interpersonal, verbal, and written communication skills

A willingness to proactively seek ways to support physicians

Excellent organizational skills, attention to detail, problem solver with a demonstrated capacity to meet deadlines and prioritize effectively

Demonstrated capacity to work as part of a team, as well as independently
REQUIREMENTS
Experience with QGenda scheduling software is strongly preferred

Minimum 2 years' experience in scheduling

Some experience in IS or systems preferred

Bachelor's Degree preferred or commensurate experience

Possess strong phone etiquette/customer service skills, including professionalism, active listening, and speech clarity

Demonstrates ability to communicate effectively with staff, management, physicians both verbally and written

Background and/or experience working in a healthcare scheduling environment requiring timely responses to requests and effectively managing multiple tasks simultaneously
PHYSICIAL AND MENTAL DEMANDS
Assigned duties are accomplished primarily in an office setting. Must be able to maneuver around an office setting, work at a desk/work station and respond to written and oral cues.

Must have the manual dexterity to operate a computer and other necessary office equipment.

May be required to bend, reach and lift up to 25 lbs.

Availability: This is a full-time position. This position requires a flexible schedule. Incumbent must be available after hours and on an as needed basis

Local Travel may be required to other business locations and/or hospitals to meet with Physicians.
Other details
Job Family3C Information Services – Support Staff

Pay TypeHourly
Apply Now
2020 Palomino Lane, Las Vegas, NV 89106, 2020 Palomino Lane Suite 100, Las Vegas, Nevada, United States of America