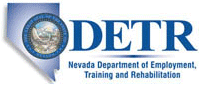 Job Information
UnitedHealth Group

Physician Hospitalist, Southwest Medical - Las Vegas, NV - 30k Sign On Bonus For External Candidates

in

Las Vegas

,

Nevada
This is an employed practice position with Southwest Medical, Nevada's largest multispecialty group which includes 300+ providers. We offer patient care that is compassionate, appropriate and effective for the treatment of health problems and the promotion of health. Our employees work with professionalism, as manifested through a commitment to carrying out professional responsibilities, adherence to ethical principles, and sensitivity to a diverse patient population.
We run a systems - based practice, as manifested by actions that demonstrate an awareness of and responsiveness to the larger context and system of health care and the ability to effectively call on system resources to provide care that is of optimal value.
Hospitalists manage adult inpatients 24/7; 7 days on and 7 days off.
In this position you will work as a Hospitalist for our geriatric population under our Managed Care Program.
We offer an attractive base salary, sign on bonus, bonus plan, and comprehensive fringe benefits package, including medical, dental, and life insurance, STD/LTD, professional liability, matching 401K, relocation costs, one week paid CME with $3500 allowance, and eight paid holidays. Differential for supervision of extenders.
Top reasons to live in Las Vegas, Nevada:
NO STATE INCOME TAX, affordable housing, wonderful recreation available: Red Rock Canyon, Lake Mead, Grand Canyon, Colorado River, Lake Powell, Mt. Charleston (11,000 ft elevation) are all nearby; Las Vegas is situated a short distance from 10 Scenic National Parks; Las Vegas is also a Golfers Paradise with 40+ neighborhood and championship courses
You'll be rewarded and recognized for your performance in an environment that will challenge you and give you clear direction on what it takes to succeed in your role as well as provide development for other roles you may be interested in.
Required Qualifications:
M.D. or D.O.

Must have completed an accredited residency / fellowship training in specialty

Must be board certified or Board Eligible in specialty

Active medical license in Nevada or ability to obtain prior to employment

You will beprovisioned with appropriate Personal Protective Equipment (PPE) and arerequired to perform this role with patients and members on site, as thisis an essential function of this role

Employees arerequired to screen for symptoms using the ProtectWell mobile app,Interactive Voice Response (i.e., entering your symptoms via phone system)or a similar UnitedHealth Group-approved symptom screener prior toentering the work site each day, in order to keep our work sites safe.Employees must comply with any state and local masking orders. Inaddition, when in a UnitedHealth Group building, employees are expected towear a mask in areas where physical distancing cannot be attained
Preferred Qualifications:
Medical knowledge about established and evolving biomedical, clinical, epidemiological and social behavioral sciences and application of this knowledge to patient care

Interpersonal and communication skills that result in effective information exchange and collaboration with patients, their families and other health professionals

Possession of or acquisition of sufficient computer skills to effectively utilize Electronic Medical Records

Practice-based learning and improvement that involves investigation and evaluation of their own patient care, appraisal and assimilation of scientific evidence and improvements in patient care
Southwest Medical is a multi-specialty group of physicians, Nurse Practitioners and Physician Assistants, consisting of over 200 providers, fourteen clinical locations including nine health care centers, five urgent care clinics and an outpatient surgery center. SWM offers patients compassion, innovation, and quality care throughout southern Nevada. SWM is headquartered in the greater Las Vegas, NV area.
Careers with Optum. Here's the idea. We built an entire organization around one giant objective; make the health system work better for everyone. So when it comes to how we use the world's large accumulation of health-related information, or guide health and lifestyle choices or manage pharmacy benefits for millions, our first goal is to leap beyond the status quo and uncover new ways to serve. Optum, part of the UnitedHealth Group family of businesses, brings together some of the greatest minds and most advanced ideas on where health care has to go in order to reach its fullest potential. For you, that means working on high performance teams against sophisticated challenges that matter. Optum, incredible ideas in one incredible company and a singular opportunity to do your life's best work.(sm)
*PLEASE NOTE* The sign on bonus is only available to external candidates. Candidates who are currently working for a UnitedHealth Group, UnitedHealthcare or a related entity in a full time, part time, or per diem basis ("Internal Candidates") are not eligible to receive a sign on bonus.
Diversity creates a healthier atmosphere: UnitedHealth Group is an Equal Employment Opportunity/Affirmative Action employer and all qualified applicants will receive consideration for employment without regard to race, color, religion, sex, age, national origin, protected veteran status, disability status, sexual orientation, gender identity or expression, marital status, genetic information, or any other characteristic protected by law.
UnitedHealth Group is a drug-free workplace. Candidates are required to pass a drug test before beginning employment.
Job Keywords: Internal Medicine, Hospitalist, physician, inpatient, Las Vegas, Nevada, NV, Southwest
UnitedHealth Group