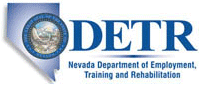 Hospital Corporation of America

Physical Therapist

in

Las Vegas

,

Nevada
POSITION SUMMARY (includes, but is not limited to):
Physical Therapist - Full Time Days
The Physical Therapist evaluates and treats a wide variety of injuries, diseases and disabilities using physical therapy procedures and modalities in accordance with rules and regulations of this facility, the Physical Therapy Practice Act, and rules and regulations established by the State of Nevada, Board of Professional Regulations. Must be able to demonstrate knowledge and skills necessary to provide care appropriate to the patients served in his/her department. Must demonstrate knowledge of the principles of growth and development over the life span and possess the ability to assess data reflective of the patient's status and interpret the appropriate information needed to identify each patient's requirements relative to his or her age specific needs, and to provide the care needed and described in the department's policies and procedures. The Physical Therapist will provide goal directed treatment program planning/implementation, related documentation and communication for pediatric, adolescent, adult and geriatric patient populations who will receive treatment without regard to race, color, sex, religion, or national origin.
Note: Please complete the online assessment that will be sent to your e-mail upon submission of your employment application. If you do not see this in your regular, e-mail please check your spam folder.
Education:
Bachelor or Master of Science degree in Physical Therapy in accordance with regulations by the Nevada State Board of Physical Therapy Examiners.

Experience:
One to two years experience in clinical setting preferred. Entry level graduates will be considered.
Equal employment opportunities are provided to all employees and applicants for employment without regard to race, color, religion, gender, national origin, citizenship, age, disability, sexual orientation, genetic information, gender identity, protected veteran status, or any other legally protected category in accordance to applicable federal, state, or local laws.
For more details go to URL