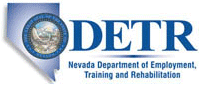 Job Information
Veterans Affairs, Veterans Health Administration

Pharmacy Program Manager - Information Management

in

Las Vegas

,

Nevada
Summary
The VA Southern Nevada Health Care System (VASNHCS) is currently recruiting for a full time Pharmacy Program Manager (Information Management) position with Pharmacy Service, located at the Las Vegas Division.
Responsibilities
The Incumbent reports to the Associate Chief, Pharmacy Services. He/She coordinates and manages the Medical Information programs and automation equipment for all divisions of Pharmacy Services. The incumbent is the department contact with Information Resource Management department (IRM), national software support offices, and outside vendors whose product interfaces with pharmacy. The incumbent is the pharmacy data expert with capabilities to extract and analyze information associated with activities of Pharmacy Service within the VA Southern Nevada Healthcare System (VASNHS). Organizes and creates ready to use reports to assist pharmacy leadership meet the pharmaceutical needs of the customers, and goals of the local facility, VISN and national VA offices. Responsible for the collection, analysis, and evaluation of data to achieve optimal utilization of available resources to include funding, space, equipment, and computer and information related purchases. Work Schedule: Monday-Friday, 8:00am-4:30pm; weekends, holidays, and hours outside the designated tour may be required
Financial Disclosure Report: Not required
Requirements
Conditions of Employment
Qualifications
Applicants pending the completion of educational or certification/licensure requirements may be referred and tentatively selected but may not be hired until all requirements are met. Basic Requirements: United States Citizenship: Non-citizens may only be appointed when it is not possible to recruit qualified citizens in accordance with VA Policy. Education: (1) Graduate of an Accreditation Council for Pharmacy Education (ACPE) accredited College or School of Pharmacy with a baccalaureate degree in pharmacy (BS Pharmacy) and/or a Doctor of Pharmacy (Pharm.D.) degree. Verification of approved degree programs may be obtained from the Accreditation Council for Pharmacy Education, 20 North Clark Street, Suite 2500, Chicago, Illinois 60602-5109; phone: (312) 664-3575, or through their Web site at: http://www.acpe-accredit.org/. (NOTE: Prior to 2005 ACPE accredited both baccalaureate and Doctor of Pharmacy terminal degree program. Today the sole degree is Doctor of Pharmacy.) [TRANSCRIPTS MUST BE SUBMITTED WITH APPLICATION] (2) Graduates of foreign pharmacy degree programs meet the educational requirement if the graduate is able to provide proof of achieving the Foreign Pharmacy Graduate Examination Commission (FPGEC) Certification, which includes passing the Foreign Pharmacy Graduate Equivalency Examination (FPGEE) and the Test of English as a Foreign Language Internet-Based Test (TOEFL iBT). [YOU MUST SUBMIT COPY OF FPGEC CERTIFICATION WITH THE APPLICATION PACKAGE]. Licensure. Full, current and unrestricted license to practice pharmacy in a State, Territory, Commonwealth of the United States (i.e., Puerto Rico), or the District of Columbia. The pharmacist must maintain current registration if this is a requirement for maintaining full, current, and unrestricted licensure. A pharmacist who has, or has ever had, any license(s) revoked, suspended, denied, restricted, limited, or issued/placed in a probationary status may be appointed only in accordance with the provisions in VA Handbook 5005, Part II, Chapter 3, section B, paragraph 16. Grandfathering Provision. All licensed pharmacists employed in VHA in this occupation on the effective date of this qualification standard are considered to have met all qualification requirements for the title, series and grade held, including positive education and licensure/certification/registration that are part of the basic requirements of the occupation. Physical Requirements. See VA Directive and Handbook 5019. English Language Proficiency. Pharmacists must be proficient in spoken and written English as required by 38 U.S.C. 7402(d), and 7407(d). May qualify based on being covered by the Grandfathering Provision as described in the VA Qualification Standard for this occupation (only applicable to current VHA employees who are in this occupation and meet the criteria). Preferred Experience: Doctor of Pharmacy degree, PGY2 pharmacy informatic/administration residency training or current clinical informatics experience (including pharmacy automation management, databases, fileman/SQL) preferred. Grade Determinations: GS-13 Experience. In addition to the GS-12 requirements, must have 1 year of experience equivalent to the next lower grade level. Assignments. Candidates at this grade level are to be in one of the assignments listed below. For all assignments above the full performance level, the higher level duties must consist of significant scope, administrative independence, complexity (difficulty) and range of variety as described in this standard at the specified grade level and be performed by the incumbent at least 25% of the time. Facility Program Manager. Manages all aspects of a distinct program to include policy development, quality resources and specialty functions unique to the program to optimize cost effectiveness (budget) and patient outcomes. Coordinates a single program area of a complex pharmacy operation, or multiple program areas within a facility to develop, organize, manage, and control complex pharmacy programs. Develops, organizes, coordinates and manages single or multiple program areas within the medical facility; this may include a single program area at multiple facilities. The Program Manager title is reserved for those individuals who have one or more of the following: supervisory responsibilities for various sections within Pharmacy Service; a complex program requiring coordination of multiple locations such as medical center care facilities, Community Based Outpatient Clinics (CBOCs), rural health, telemedicine, etc; specialized areas of a complex nature such as nuclear pharmacy, quality assurance, pharmacy informatics, clinical applications coordinator, Home Based Primary Care, pharmacoeconomist or liaison pharmacist duties requiring the coordination of processes with other medical facilities or VISNs. Pharmacists assigned to this position must demonstrate the following KSAs : a. Ability to communicate orally and in writing to persuade and influence clinical and management decisions. b. Expert understanding of regulatory and quality standards for their program area. c. Ability to solve problems, coordinate and organize responsibilities to maximize outcomes in their program area or area of clinical expertise. d. Expert knowledge of a specialized area of clinical pharmacy practice or specialty area of pharmacy. e. Advanced skill in monitoring and assessing the outcome of drug therapies, including physical assessment and interpretation of laboratory and other diagnostic parameters. Specialized Experience: Individual must be a licensed Pharmacist with an understanding of goals, objectives, and performance measures associated with the development, maintenance, and improvement of pharmacy computer programs and automation. Doctor of Pharmacy degree, PGY2 pharmacy informatics/administration residency training or current clinical informatics experience (including pharmacy automation management, databases, fileman/SQL) are required. The Pharmacy Program Manager (Information Management) is an active member of the Pharmacy Leadership Team responsible for coordinating and implementing all pharmacy automation related programs and staff education. Incumbent is responsible for the daily professional and administrative operations Pharmacy automation and information related programs. References: VA Handbook 5005/55, Part II, Appendix G15, Licensed Pharmacist Qualification Standards, dated June 7, 2012. This can be found in the local Human Resources Office. The full performance level of this vacancy is GS-13
.
Physical Requirements: Work is generally sedentary. Typically, the Pharmacist sits comfortably to do the work. However, there may be some walking, standing, bending, carrying of light items such as papers, books, small pieces of equipment and supplies, or driving an automobile. No special physical demands are required to perform the work.
Education
IMPORTANT: A transcript must be submitted with your application if you are basing all or part of your qualifications on education. Note: Only education or degrees recognized by the U.S. Department of Education from accredited colleges, universities, schools, or institutions may be used to qualify for Federal employment. You can verify your education here: http://ope.ed.gov/accreditation/. If you are using foreign education to meet qualification requirements, you must send a Certificate of Foreign Equivalency with your transcript in order to receive credit for that education. For further information, visit: http://www.ed.gov/about/offices/list/ous/international/usnei/us/edlite-visitus-forrecog.html.
Additional Information
Receiving Service Credit or Earning Annual (Vacation) Leave: Federal Employees earn annual leave at a rate (4, 6 or 8 hours per pay period) which is based on the number of years they have served as a Federal employee. VA may offer newly-appointed Federal employee's credit for their job-related non-federal experience or active duty uniformed military service. This credited service can be used in determining the rate at which they earn annual leave. Such credit must be requested and approved prior to the appointment date and is not guaranteed. This job opportunity announcement may be used to fill additional vacancies. It is the policy of the VA to not deny employment to those that have faced financial hardships or periods of unemployment. This position is in the Excepted Service and does not confer competitive status. VA encourages persons with disabilities to apply. The health-related positions in VA are covered by Title 38, and are not covered by the Schedule A excepted appointment authority. Veterans and Transitioning Service Members: Please visit the VA for Vets site for career-search tools for Veterans seeking employment at VA, career development services for our existing Veterans, and coaching and reintegration support for military service members. If you are unable to apply online view the following link for information regarding an Alternate Application.