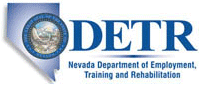 Job Information
HCA, Hospital Corporation of America

Pharmacy Operations Manager

in

Las Vegas

,

Nevada
_About HCA_ HCA is the nation's leading provider of healthcare services, a company comprised of locally managed facilities that includes 166 hospitals and 114 outpatient centers in 20 states and England. At its founding in 1968, Nashville-based HCA was one of the nation's first hospital companies.
Are you looking for a company that places integrity over their bottom line? Here at HCA, our everyday decisions are founded on compassion. Apply today and join a team that is dedicated to serving others in need.
You contribute to our success. Every role has an impact on our patients' lives and you have the opportunity to make a difference. We are looking for dedicated professionals like you to be part of ourPharmacyteam. Join us in our efforts to better our community!
_Benefits_ At HCA, you have options. You can choose from a variety of benefits to create a customizable plan. You will have the ability to enroll in several medical coverage plans including vision and dental. You can even select additional a la carte benefits to meet all your needs. Enroll in our Employee Stock Purchase Plan (ESPP), 401k, flex spending accounts for medical childcare needs,participate in our tuition reimbursement and student loan repayment.
_Position Summary_ The Pharmacy Operations Manager provides managerial support to the Director of Pharmacy and other Pharmacy Department Leadership through day to day departmental leadership and coordination of pharmacy workflow. The Operations Manager will coordinate and supervise the daily activities of Pharmacy staff delegating assignments as necessary in accordance with established policies and procedures and to maintain department productivity. This position is responsible for helping to create a patient and customer focused department in support of the delivery of exceptional patient care. The Operations Manager will also be responsible for attracting and developing a team of highly capable, committed supervisors and staff through recruiting and interviewing candidates that have a passion for patient and customer centered care.
This position reports to:Director of Pharmacy * * _HCA Far West_ As part of a strong network of hospitals throughout California and Nevada, HCA Far West is committed to supporting its healthcare professionals and ensuring their growth. Our exclusive and specialty medical services in nine hospitals and six surgical centers throughout two states, provides a full spectrum of primary, acute, tertiary and chronic care for our patients. Our specialized care areas focus on advancing the science of medicine while providing high quality, life-saving technology and patient-focused care.
Now celebrating more than 55 years in the community, Sunrise Hospital & Medical Center provides the most comprehensive, quality healthcare in Southern Nevada. As Las Vegas' Now celebrating more than 55 years in the community, Sunrise Hospital & Medical Center *provides the most comprehensive, quality healthcare in Southern Nevada. As Las Vegas' largest acute care facility, *Sunrise provides sophisticated inpatient and outpatient services to the community.
In 2005, Sunrise Children's Hospital completed at $75 million renovation and expansion effort, which is the last time the facility added it its capacity. Currently, the two hospital have 690 beds. When the project is complete, the capacity will grow to 762 beds.
Sunrise Hospital & Medical Center has been recognized with the following awards and accreditations:
Consumer Choice Award recipient for 15 consecutive years
Joint Commission Accredited
American Stroke Association's Get With The Guidelines (GWTG) Gold Plus Performance Achievement Award
CARF Accredited Rehabilitation Unit
Nursing Professionals Top 100 Hospitals to Work For
/Join us as we achieve our Mission Statement:/
/Sunrise Hospital & Medical Center //and *Sunrise Children's Hospital *are dedicated to providing an unparalleled level of measurable quality in the delivery of cost-effective, integrated healthcare services that are responsive to the needs of our patients, physicians, employees, and community./
We are a family 270,000 strong! Our Talent Acquisition team is reviewing applications immediately. Highly qualified candidates will be promptly contacted for interviews. Submit your resume today to join our community of caring!
* We are an equal opportunity employer and value diversity at our company. We do not discriminate on the basis of race, religion, color, national origin, gender, sexual orientation, age, marital status, veteran status, or disability status.
Education & Experience: * B.S. or PharmD. Degree from an accredited college of Pharmacy - required * 4 years' experience as a hospital pharmacist - required * ASHP accredited residency or advanced degree (MBA, MHA, MS)- preferred License, Certifications, & Training: * Nevada State Pharmacy License - required * Consultant License (if applicable per state) - required Knowledge, Skills, Abilities, Behaviors: * * Leadership Disposition– Demonstrating the traits, inclinations, and dispositions that characterize successful leaders, exhibiting behavior styles that meet the demands of the leader role. Required * * Aligning Performance for Success– Focusing and guiding others in accomplishing work objectives. Required * *Facilitating Change– Encouraging others to seek opportunities for different and innovative approaches to addressing problems and opportunities; facilitating the implementation and acceptance of change within the workplace. Required * Coaching and Developing Others– Providing feedback, instruction, and development guidance to help others excel in their current or future job responsibilities; planning and supporting the development of individual skills and abilities. Required * * Meeting Leadership– Ensuring that a meeting serves its business objectives while using appropriate interpersonal styles and methods and considering the needs and potential contributions of others. Required * * Managing Conflict– Dealing effectively with others in an antagonistic situation; using appropriate interpersonal styles and methods to reduce tension or conflict between two or more people. Required
Job: *Pharmacy & Pharmacy Tech
Title: Pharmacy Operations Manager
Location: Nevada-Las Vegas-Sunrise Hospital and Medical Center
Requisition ID: 01541-20229