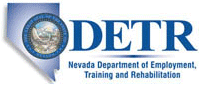 Job Information
UNIVERSITY MEDICAL CENTER OF SOUTHERN NEVADA

Pharmacy 340B Specialist

in

Las Vegas

,

Nevada
Position Summary
EMPLOYER PAID PENSION PLAN OF 29.25% OF YOUR ANNUAL SALARY!
**GENEROUS BENEFITS PACKAGE!
THIS POSITION MAY CLOSE WITHOUT NOTICE ONCE A SUFFICIENT NUMBER OF QUALIFIED APPLICATIONS ARE RECEIVED.**
Position Summary: Oversees the 340B program compliance; including policy and procedure updates, staff education on 340B program, and self-audits of in-house pharmacy and clinic medications. Job Requirement
Education/Experience: Equivalent to graduation from high school; three (3) years of experience as a pharmacy technician and three (3) years of experience as a 340B analyst or equivalent.
Licensing/Certification Requirements: Valid State of Nevada Certification as a Pharmacy Technician.
Knowledge, Skills, Abilities, and Physical Requirements
Knowledge of: The 340(b) drug pricing program, federal, state and/or county guidelines, rules and regulations associated with the distribution of medications; pharmacy standards of practice; basics of drug indications; medical terminology; trade and generic drug names;; personal and mainframe computers; routes of administration for standard medications; storage requirements for standard medications; department and hospital safety practice and procedures; patient rights; age specific patient care practices; infection control policies and practices; handling, storage, use and disposal of hazardous materials; department and hospital emergency response policies and procedures.
Skill in: preparing and maintaining accurate counts and records; organizing and prioritizing work; analyzing data and generating reports; training and working with personnel in sometimes tense situations; developing and maintaining metrics, financial reports, and models to monitor the business performance of the program financial trending; utilizing databases to generate monthly samples for transaction testing; preparing audit reports, conducting self-audits, documenting and tracking all issues; documenting audit action plan assignments and resolutions; using computers and related software applications (Microsoft Office; common office productivity software and operating systems); communicating with a wide variety of people from diverse socio-economic and ethnic backgrounds; establishing and maintaining effective working relationships with all personnel contacted in the course of duties; efficient, effective and safe use of equipment.
Physical Requirements and Working Conditions: Reasonable accommodations may be made to enable individuals with disabilities to perform the essential functions of this classification.
#LI-MH1 MPUMCLV
Salary: $17.82 - $27.62 Hourly
Location: Las Vegas, NV
Job Type: Full Time
Department: PHARMACY - 7171
Job Number: 20-70885
Agency: University Medical Center of Southern Nevada
Address: University Medical Center of Southern Nevada Las Vegas, Nevada, 89102
Website: http://www.umcsn.com