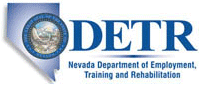 Job Information
UNIVERSITY MEDICAL CENTER OF SOUTHERN NEVADA

Per Diem Specialty Staff Physician II - Transplant - 97288

in

Las Vegas

,

Nevada
Position Summary
**This position may close without notice once a sufficient number of qualified applications are received.
THIS POSITION IS ON-CALL/PER DIEM**
Position Summary: The successful candidate will be proficient in kidney transplantation and standard general surgical procedures. An interest in laparoscopic donor nephrectomy and vascular access will be welcome. Transplant patient education, post-operative care, and follow-up will be a vital part of the job. The candidate will also be expected to maintain an effective working relationship with the transplant administrators, surgeons, nephrologists and pharmacists as well as other services and departments. Will take deceased donor organ recovery call and be willing to participate in organ recoveries as needed. Will collaborate with coordinators and transplant nursing staff in providing excellent care and education for transplant patients. Will participate in quality improvement and patient selection process as appropriate. Job Requirement
Education/Experience: Graduation from an accredited school of medicine and three (3) years of clinical practice experience in all aspects of organ transplantation including clinical trials and transplant related clinical forums.
Licensing/Certification Requirements: Valid License by State of Nevada to practice medicine. State of Nevada Pharmacy Board License to Prescribe Medications and DEA Controlled Substance Registration Certificate. United Network of Organ Sharing (UNOS) credentialed or eligible as a Surgeon. Some positions may require one or more of the following certifications: Basic Life Support (BLS) certification, Advanced Cardiac Life Support (ACLS), and Pediatric Advanced Life Support (PALS) from the American Heart Association (AHA).
Knowledge, Skills, Abilities, and Physical Requirements
Knowledge of: department and hospital safety practice and procedures; patient rights; age specific patient care practices; infection control policies and practices; handling, storage, use and disposal of hazardous materials; department and hospital emergency response policies and procedures.
Skill in: using computers and related software applications; communicating with a wide variety of people from diverse socio-economic and ethnic backgrounds; establishing and maintaining effective working relationships with all personnel contacted in the course of duties; efficient, effective and safe use of equipment.
Physical Requirements and Working Conditions: Mobility to work in a typical office setting and use standard equipment, stamina to remain seated and maintain concentration for extended periods of time; vision to read printed materials and a VDT screen; hearing and speech to communicate effectively in-person and over the telephone. Strength and agility to exert up to 10 pounds of force constantly to move objects.
Reasonable accommodations may be made to enable individuals with disabilities to perform the essential functions of this classification.
MPUMCLV
Salary: $193.12 Hourly
Location: Las Vegas, NV
Job Type: Per Diem
Department: TRANSPLANT SVCS - 7192
Job Number: 20-70944
Closing: Continuous
Agency: University Medical Center of Southern Nevada
Address: University Medical Center of Southern Nevada Las Vegas, Nevada, 89102
Website: http://www.umcsn.com