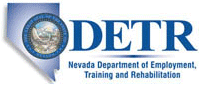 Job Information
UNIVERSITY MEDICAL CENTER OF SOUTHERN NEVADA

P/D Speech Language Pathologist (Rehabilitation Staff Therapist)

in

Las Vegas

,

Nevada
Position Summary
* P/D SPEECH LANGUAGE PATHOLOGIST *
Position Summary: Provides effective therapy treatment or diagnostics of patients and clinical instruction. Evaluates and/or treats patients; plans therapy programs, treatment plans, goals and frequency of treatment, and modifies treatment plans as necessary and/or develops in-service programs for clinical instruction; and oversees application of clinical techniques by students. Job Requirement
Education/Experience: Graduation from an accredited program in the appropriate physical medicine field (Speech Language Pathologist).
Licensing/Certification Requirements: Basic Life Support (BLS) certification. Valid License by the State of Nevada as a Speech Pathologist. For new grads a Provisional License is required and work will be monitored and supervised by a Licensed Therapist. A valid State of Nevada license as a Therapist (Speech) must be obtained within six (6) months of employment. Failure to obtain and/or maintain licensure will result in termination of employment.
Additional and/or Preferred Position Requirements
Recent Speech Pathologist experience in a fast paced Acute Care Facility; Trauma Unit; and/or Burn Care Unit.
Valid License by the State of Nevada as a Speech Therapist.
PREFERENCE WILL BE GIVEN TO APPLICANTS WHO DOCUMENT THE FOLLOWING: Available to work ALL shifts, including weekends, seven (7) days a week, as needed
Knowledge, Skills, Abilities, and Physical Requirements
Knowledge of: Effective assessment, evaluation and treatment techniques; Medical terminology and abbreviations; Clinical approach to evaluation and/or assessment of patients; CPR and First Aid; Anatomy, physiology, kinesiology, modalities/physical agents, pathologies/pathophysiology specific to therapy discipline; Operation, maintenance and instruction of equipment specific to discipline; Clinical instruction and assessment; Techniques and trends applicable to specialty area; department and hospital safety practices and procedures; patient rights; infection control policies and practices; handling, storage, use and disposal of hazardous materials; department and hospital emergency response policies and procedures; age specific patient care practices.
Skill in: Observing patient and/or determining treatment needs; Developing and implementing treatment plans; Assist in developing and implementing clinical instruction; Practicing universal precautions; Using equipment specific to therapy discipline; Communicating with a wide variety of people from diverse socio-economic and ethnic backgrounds under stressful conditions; establishing and maintaining effective working relationships with all personnel contacted in the course of duties; efficient, effective and safe use of equipment.
Physical Requirements and Working Conditions: Mobility to work in a typical clinical setting, including stamina to stand and/or walk for extended periods of time, and strength to examine and treat patients; vision to use standard equipment and read printed materials including a VDT screen; and hearing and speech to communicate effectively in person and over the telephone. Strength and agility to exerting up to 100 pounds of force occasionally, and/or up to 50 pounds of force frequently, and/or up to 20 pounds of force constantly to move objects.
Reasonable accommodations may be made to enable individuals with disabilities to perform the essential functions of this classification.
MPUMCLV
#LI-MH1
Salary: $61.95 Hourly
Location: Las Vegas, NV
Job Type: Per Diem
Department: SPEECH/AUDIOLOGY - 7221
Job Number: 20-71641
Closing: Continuous
Agency: University Medical Center of Southern Nevada
Address: University Medical Center of Southern Nevada Las Vegas, Nevada, 89102
Website: http://www.umcsn.com