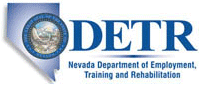 Job Information
Intermountain Healthcare

Patient Care Coordinator

in

Las Vegas

,

Nevada
Job Description:
The Patient Care Coordinator assists the providers in efficient use of their time and resources in order to achieve the goals of the program. Assist hospital based team with utilization case management and discharge planning functions for patients in various care settings. Facilitate the continuum of care referrals and transfers to the most appropriate level of care that is least restrictive and most cost effective that provides a safe environment.
Scope
This role differs from the traditional administrative assistant roles as it is also responsible for leading or supporting project-related tasks. This position does not directly supervise other Intermountain employees, but may supervise the work of contract employees or interns.
Job Essentials
Verifies eligibility and demographic information of hospitalized patients.
Gathers information related to hospitalized members in relation to continued stay review simple discharge planning and utilization review.
Assists the field clinical management staff with moving the patient through the continuum by communicating with multiple stakeholders and completing tasks as directed by the FCM.
Assists the case management staff with implementation and documentation of the discharge care plan that includes initiation of referral forms data gathering clinical information chart copying direct patient contact PCP and specialist appointment scheduling.
Assist with patient assignments printing and distribution of patient list to physicians in the morning and continually updating patient assignment board to reflect discharges and pending discharges.
Anticipates discharge planning needs and initiates appropriate referral forms. Coordinate faxing of current patient census discharges and face sheets to IPN office.
Verify that labs x-rays and any pending reports are in the charts if not assist with obtaining reports and making sure the reports are not on the charts.
Work with physicians to ensure that charts are ready for physician rounds each morning.
Act as a liaison between physician and case managers.
Act as a liaison between physician and hospital staff ex: floor nurses.
Work with physician to ensure compliance with medical records history & physical and discharge summary dictations.
Assist physician with identified needs throughout the day locating test results referrals specialist appointments and simple discharge planning.
Responsible for initiating follow-up
Minimum Qualifications
Two to five years clinical experience as a medical Assistant
Experience with leadership responsibilities including coordinating the work of others and providing training to others on their job duties.
-and-
Experience using advanced computer skills. Examples are complex formatting, mail merge, formulas, creating charts and graphs, data manipulation, creating and running reports, creating presentations, and using multimedia content. Intermediate computer user with experience trouble shooting and teaching others.
Physical Requirements:
Interact with others requiring employee to verbally communicate as well as hear and understand spoken information.
Operate computers, telephones, office equipment, including manipulating paper requiring the ability to move fingers and hands.
See and read computer monitors and documents.
Remain sitting or standing for long periods of time to perform work on a computer, telephone, or other equipment.
Location:
Clinic Cardiology - Summerlin
Work City:
Las Vegas
Work State:
Nevada
Scheduled Weekly Hours:
40
Being a part of Intermountain Healthcare means joining a world-class team of over 38,000 employees and caregivers while embarking on a career filled with opportunities, strength, innovation, and fulfillment. Our mission is: Helping people live the healthiest lives possible.
Our patients deserve the best in healthcare, and we deliver.
To find out more about us, head to our career site here (https://intermountainhealthcare.org/careers/?utm_source=Workday&utm_medium=Redirect&utm_campaign=CareerHome_workday) .
ADA Statement:
Intermountain Healthcare strives to make the application process accessible to all users. If you would like to contact us regarding the accessibility of our website or need assistance completing the application process, please contact 1-800-843-7820 or email recruitment@imail.org . This contact information is for accommodation requests only and cannot be used to inquire about the status of applications.
Equal Opportunity Employer
Intermountain Healthcare is an equal opportunity employer. Qualified applicants will receive consideration for employment without regard to race, color, religion, sex, sexual orientation, gender identity, national origin, disability or protected veteran status.
The primary intent of this job description is to set a fair and equitable rate of pay for this classification. Only those key duties necessary for proper job evaluation and/or labor market analysis have been included. Other duties may be assigned by the supervisor.
All positions subject to close without notice. All qualified applicants will receive consideration for employment without regard to race, color, religion, sex, sexual orientation, gender identity, age, national origin, disability or protected veteran status. Women, minorities, individuals with disabilities, and veterans are encouraged to apply.
Thanks for your interest in continuing your career with our team!
Intermountain Healthcare