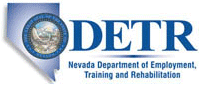 Job Information
Rincon Consultants, Inc.

Paleontological Monitor

in

Las Vegas

,

Nevada
Paleontological Monitor
+ + Job Tracking ID: 512171-738889
Job Location: Las Vegas, NV

Job Level: Mid Career (2+ years)

Level of Education: BA/BS

Date Updated: August 04, 2020

Years of Experience: 2 - 5 Years

Starting Date: ASAP
Invite a friend
Back to job search
Job Description:
Rincon Consultants is a leader in providing quality environmental consulting services throughout California. Recognized as a Zweig Group nationally-ranked 'Best Places to Work'we partner with clients in sectors such as transportation, energy and infrastructure, oil and gas, water, commercial and private development and government. Our 250+ associates in 12 offices located in northern, central, and southern CA are dedicated professionals who combine their passion with our purpose.
We have an immediate opening and excellent professional growth opportunity for aPaleontological Monitor.This position can be based out of any of our 12 California offices. Candidates must have professional or academic paleontological field experience and be familiar with the practical requirements of paleontological monitoring on construction sites.
Experience and Skills:
Prior paleontological field experience in California is required. Experience should entail paleontological monitoring of construction activities, fossil collection and salvage, preparation of weekly monitoring summaries, and coordination with a Principal Paleontologist

Ability to identify fossils to "Class" or lower taxonomic level in the field

Museum collections experience is preferred, including matrix sorting, fossil preparation and collections management

Previous approval on BLM State Paleontological Resources Permits preferred but not required

The ability to measure stratigraphic sections and describe sedimentary rocks is highly desirable

The ability to arrange for transportation to perform job duties

The ability to travel to various project sites throughout California for extended periods of time

Ability to work outdoors for extended periods of time on uneven terrain and in hot weather

BS or BA degree in geology or paleontology and one year experience monitoring in the state orgeologic province of the specific project. An associate degree and/or demonstrated experienceshowing ability to recognize fossils in a biostratigraphic context and recover vertebrate fossils inthe field may be substituted for a degree. An undergraduate degree in geology or paleontologyis preferable, but is less important than documented experience performing paleontologicalmonitoring, or

AS or AA in geology, paleontology, or biology and demonstrated two years experience collectingand salvaging fossil materials in the state or geologic province of the specific project, or

Enrollment in upper division classes pursuing a degree in the fields of geology or paleontologyand two years of monitoring experience in the state or geologic province of the specific project
Total Rewards Package* Includes:
HMO, PPO, HDHP, Health Savings Account options

Three Weeks' Vacation accrued in the first year

401(k) / Profit Sharing Retirement Plan

2x/Year Bonus Opportunities

Paid Sick Leave

Eight Paid Holidays

Flexible Spending & Dependent Care

Employer-paid life and long-term disability insurance

Dental, vision, prescription drug

Supplemental life insurance

Volunteer Pay for a Day

Legal Shield, Identity Protection, Pet Insurance

Professional Development

Mentoring

Patagonia Merchandise Partnership

And much, much more!
*All programs subject to review and change and are provided for regular, full-time employees
Rincon Consultants does not accept unsolicited applicant/candidate resumes from search firm recruiters and/or temporary agencies that do not have a signed contract and specified work order with Rincon Consultants. Further, such resumes received will be deemed the sole property of Rincon Consultants and no fees will be paid in the event Rincon Consultants subsequently hires such individual. Rincon Consultants is an equal opportunity employer. All aspects of employment will be based on merit, competence, performance, and business needs. We do not discriminate on the basis of race, color, religion, marital status, age, national origin, ancestry, physical or mental disability, medical condition, pregnancy, genetic information, gender, sexual orientation, gender identity or expression, veteran status, or any other status protected under federal, state, or local law.